The Young European Ambassadors marked Women's Day under the slogan "Break the bias" through a conversation with citizens about the position of women, which took place at the city centre in Podgorica. They asked then women "How would you describe yourself as a woman?" and men "What does a woman mean to you in the Montenegrin society?" They wrote down the answers on an installation placed near the Marko Miljanov monument.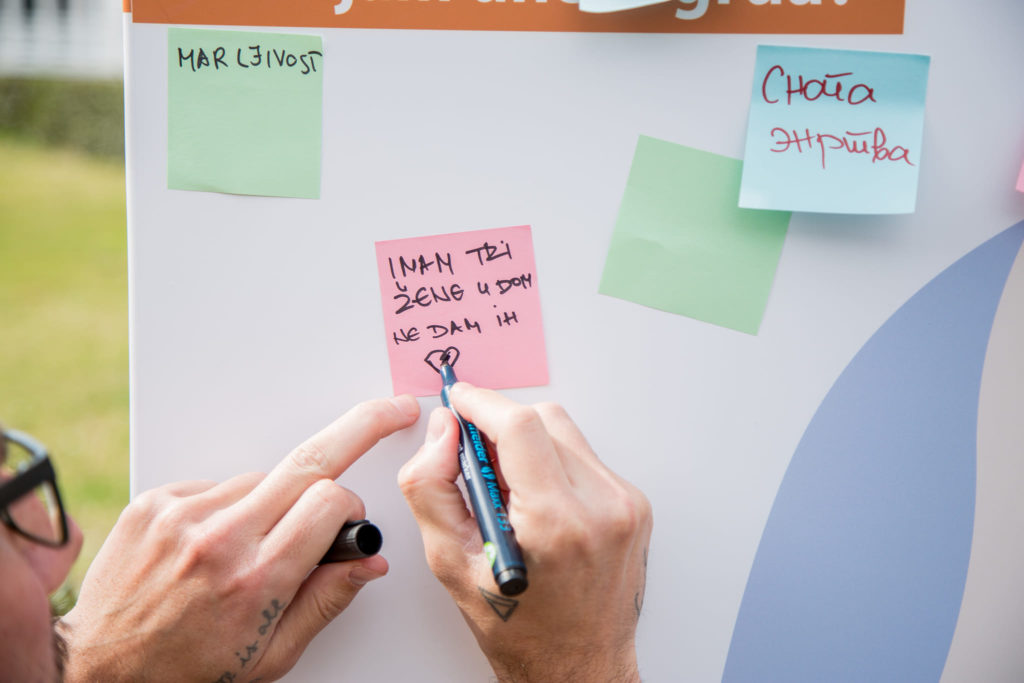 Some answers were encouraging, such as: respect, indomitability, a symbol of struggle, defiance and freedom. However, responses such as fatigue and sacrifice show that women still have subordinate positions in a patriarchal society, say the Young European Ambassadors.
"By celebrating Women's Day in this way, we wanted not only to draw attention to this issue, but also to initiate a dialogue as a key element of change. Through an honest conversation with citizens it is obvious that this topic has become very important in our society and that it is becoming more visible," said the organisers.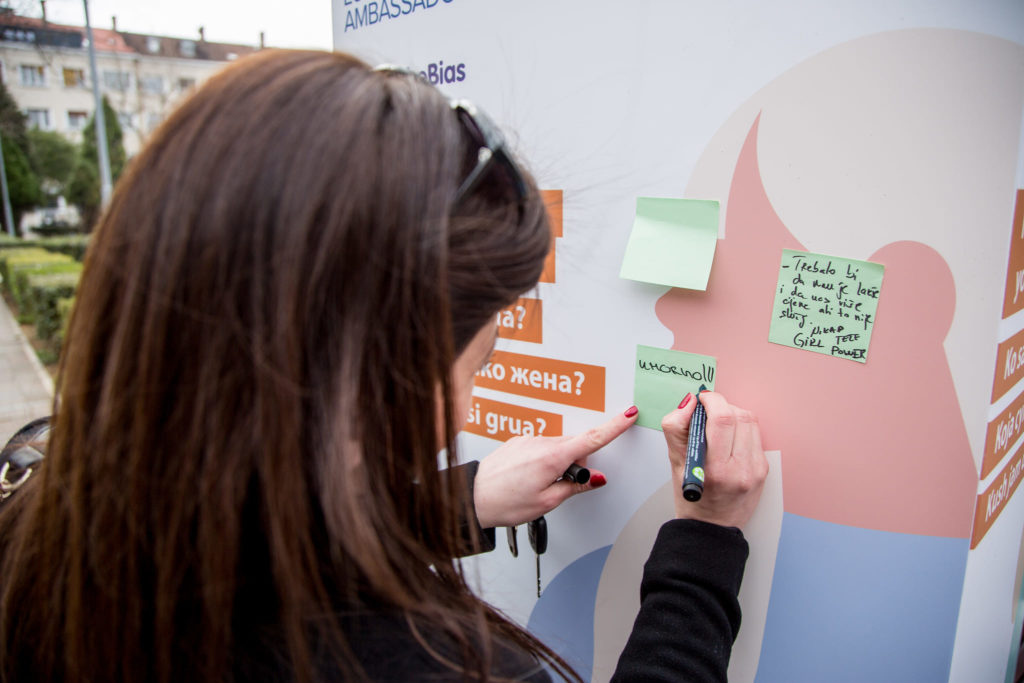 The Young European Ambassadors are part of the network of young people from the Western Balkans, which was established in August 2020 with the financial support of the European Commission. They promote EU values ​​and the opportunities this community offers. The network is designed as an opportunity to exchange ideas and develop talent, so that young people can bring about positive change within their communities, regions, and the EU itself.