Support to small and medium-sized enterprises (SMEs) is key to raising competitiveness and the EU will continue to support Montenegro in this area. That was said at the Info day on the Call for proposals for the Grant scheme "Enhancement of Business Environment and Competitiveness of the Private Sector", held in EU Info Centre.
Representative of the EU Delegation to Montenegro, Mark Reilly said that these measures are intended to speed up the structural adjustments, encourage environment favourable to business creation in Montenegro's economy, while promoting the countries SMEs, entrepreneurship and innovation.
"We consider support to SMEs and entrepreneurship as fundamental to ensuring economic growth, innovation, job creation and social integration to benefit all citizens. Advisory services tailored to the specific needs of SMS, cooperation of SMEs stakeholders need to be enhanced across the country," said Reilly.
He said that priority must now be given in providing tangible financial supporting pipeline for the direct benefit of private sector in this country.
Representative of the Ministry of Economy, Radosav Babic reminded that within the IPA program 2014-2020, of the total budget of 270 million euros, 18.2 million was allocated to support actions aimed at stimulating innovation and raising the general level of competitiveness of the economy.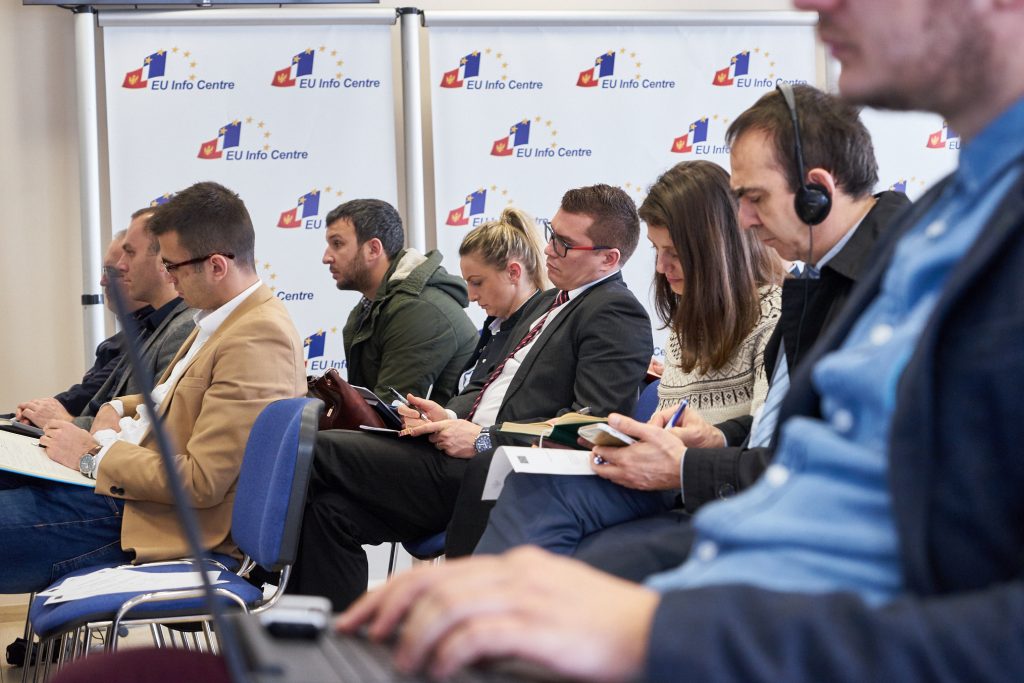 "The Grant Scheme presented today is the first in a series of projects that will be implemented by the Ministry of Economy in cooperation with the EU Delegation and the Ministry of Finance in the upcoming period. IPA support for the competitiveness and innovation sector provides great opportunities for improving the business environment and competitiveness of the Montenegrin economy," Babic said.
Representative of the Ministry of Finance Bojan Paunovic explained the technical terms of the call.
"The call was announced on March 2 this year and it will lasts 67 days, until 8 May. All are invited to submit projects aimed at improving the business environment and the competitiveness of the private sector in Montenegro. In this period applicants will be able to apply for a grant of up to 1.6 million euros. Eligible oranisations are ministries and other government and public bodies of the EU Member States, as well as international organizations. According to the indicative schedule, the announcement of the results is expected in September this year, after which the contracts will be signed. Projects selected for funding can last from 18 to 36 months, " said Paunovic.