Podgorica, 14 December 2016 – In order to protect the nature of our country more effectively, we could, for a start, try spending more time in nature, because a rise in the level of citizens' knowledge and awareness of the importance and beauty of the natural resources that we have, leads to a rise in standards in this area – this was one of the messages of the Green December Festival, held on 13 and 14 December in the EU Info Centre.
Slovenian ornithologist, Borut Rubinić, whose film "The Ambassadors of Montenegro", filmed in 2006–2008 in cooperation with the Centre for the Protection and Research of Birds (CZIP), was screened as part of the festival's programme, says that in the last 10 years awareness of the need to protect nature in Montenegro has risen.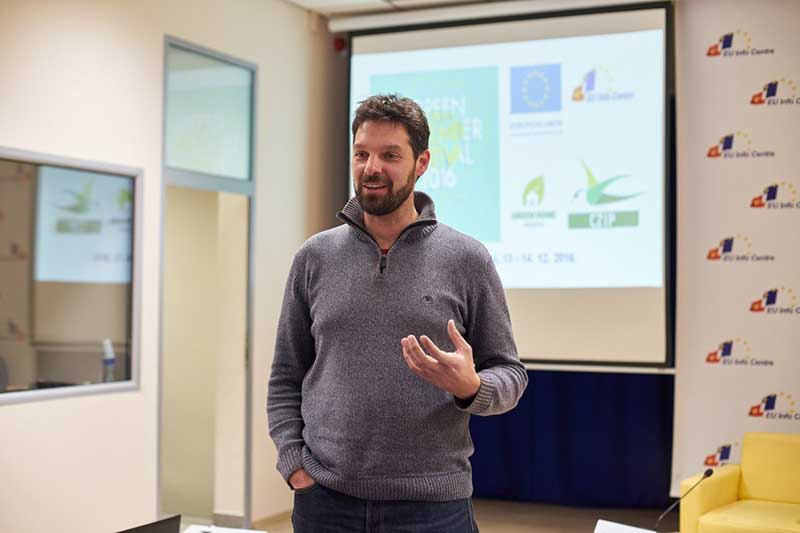 "Awareness is higher than it was 10 years ago. I see it not only in nature but also in the fact that Montenegrins now ride bikes and go into the mountains. Better communication has significantly contributed to this goal," said Rubinić.
He says that Montenegro is a "hotspot within a hotspot of biodiversity". "A hotspot is an area where the biodiversity is above the world average. The Mediterranean is one of them, mainly due to its plants, but also due to other characteristics. And within the Mediterranean, Montenegro is a very special spot," explained Rubinić.
If it was up to him, he would put the half of the territory of Montenegro under protection, although he adds that, beside those beautiful areas, there are places in Montenegro that have been destroyed and sometimes there is little understanding about the protection of nature. He says that we live in such times when individuals both from the government and outside it have the power to do something that is not the will of the people or the will of the majority.
In the experts' presentations, a general remark was made that among Montenegrins there is a certain amount of alienation from the land. "The average Montenegrin uses 10 different terms for going out to a café, while every conifer he/she calls a 'pine'!" Experts also say that there is a paradox here in that local features of natural beauty are being promoted more by foreigners.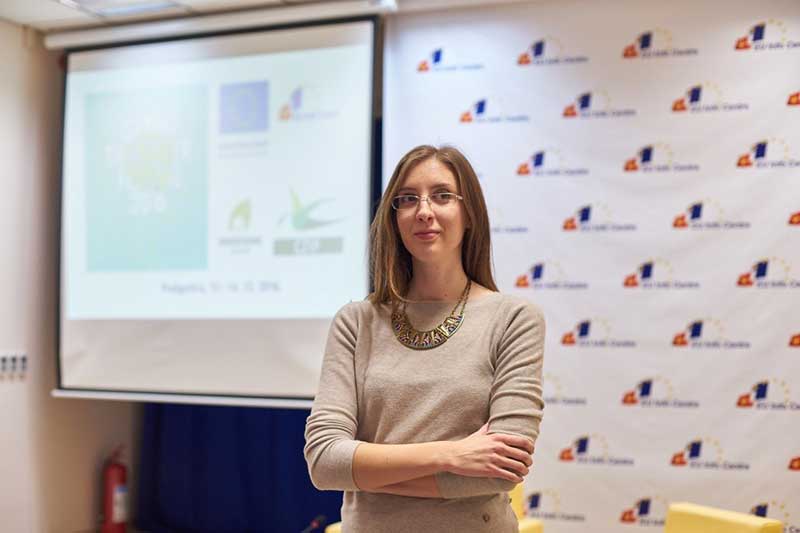 "I was not aware myself how foreigners perceive our country, and how great their enchantment is with what they see. We are not aware of how privileged we are with such beautiful nature and such beautiful landscapes, and by having people who wish to protect it all. And there will, hopefully, be more and more people like this", says Ksenija Medenica from the NGO Green Home.
She reminded that Montenegro will have to implement very demanding European Union directives in the accession process, and then, once it is an EU member country, it will become part of the Natura 2000 European network of protected areas.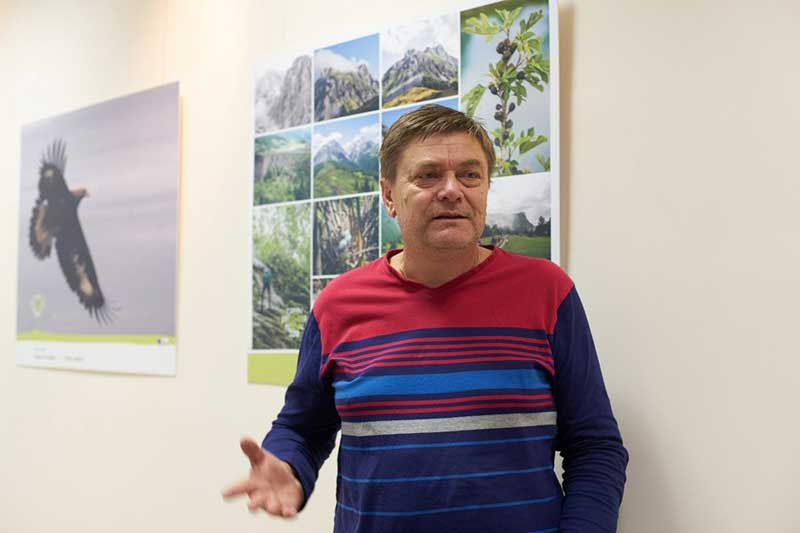 Biologist Vasilije Bušković, engaged at the National Agency for Environmental Protection, gave an estimate of what percentage of Montenegro's territory could be placed under common European protection. "The regional standard for this part of Europe and a general recommendation is between 30 and 40 percent, and Montenegro should not go below that standard. A calculation was done a few years ago within a pilot phase of Natura 2000, which showed that this percentage stands between 27 and 30 percent, but this estimate is still rough," said Bušković.
Speaking about the interdependence of natural systems, he cited as an example deforestation, which has increased in Montenegro due to exports to Albania, since that country banned logging in its own territory. This situation could last for the next 10 years. Besides the fact that every tree that is cut down takes away many other lives in nature and changes it, the consequences in this case are economic as well, since the price of wood will go up in the next 10 years: "This year, it may be one euro per cubic metre, but next year, it will be a lot more."
On the second day of the festival the audience saw presentations by kayaker Miljko Bulajić of the organisation Nature Lovers, Ilija Perić from Riders.me and mountaineers Dragan Lalović and Marko Bulajić, the first Montenegrin to climb Mount Everest.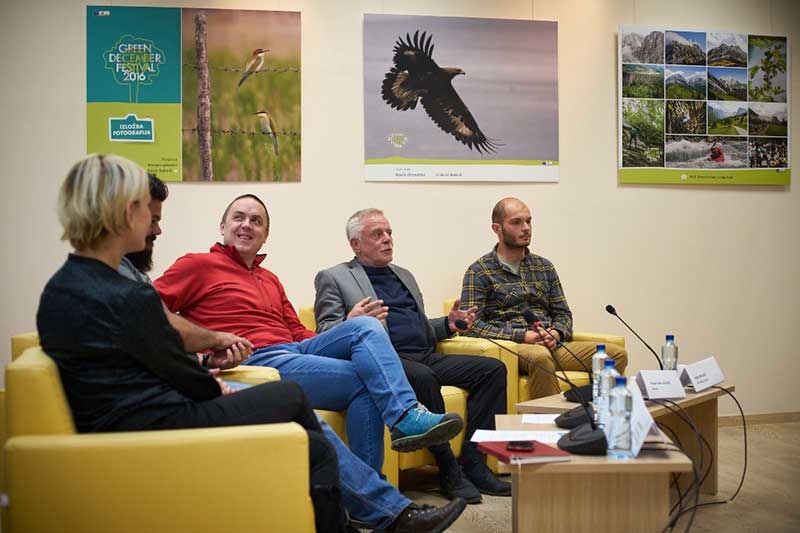 Bulajic, still an active mountaineer with his club Javorak, continues to conquer the world's greatest peaks, but he is also creating a new generation of mountaineers. Mountains, says Bulajic, not only contribute to one's health, physical abilities and knowledge of nature, but in his case, they teach about life, and when children are concerned, they teach about getting along with each other.
"Today, children literally do not know how to socialise. I see it in the school where I work. That's why we teach about living together through hiking. For this reason, in our club there are so many instances of people becoming each other's best man. In the mountain, your companion is everything you've got, and, tomorrow, when you meet him in town, you see him with different eyes", said Bulajić to pupils at Podgorica Grammar School and Bozidar Vukovic Podgoričanin Elementary School.
His older colleague, Lalović, while climbing the world's mountain peaks, has learnt about other cultures too. "The peoples of the Himalayas do not consider time a dominant factor, they are never in a hurry, they are always content, and they do not fight or argue. They have this harmony between their needs and possibilities so their satisfaction is complete. It seems to me that they live more happily than western civilizations, which are always missing something. They live from what they have been given. It is nowadays called 'sustainable development'", said Lalović.
During the first day of the festival, the following films were screened: "The Ambassadors of Montenegro", "Ulcinj's Salina – Ecotourism Destination", "Posidonia Oceanica, the Most Important Plant of the Mediterranean", "Wild Plant Species and Their Habitats, the Long Beach", "Wild Plant Species and Their Habitats, Lake Skadar" and "Wild Plant Species and Their Habitats, Vrsuta", provided by the NGO Green Home and CZIP. On the second day, the visitors were able to see films produced by the organisations Nature Lovers and Riders.me on outdoor sports.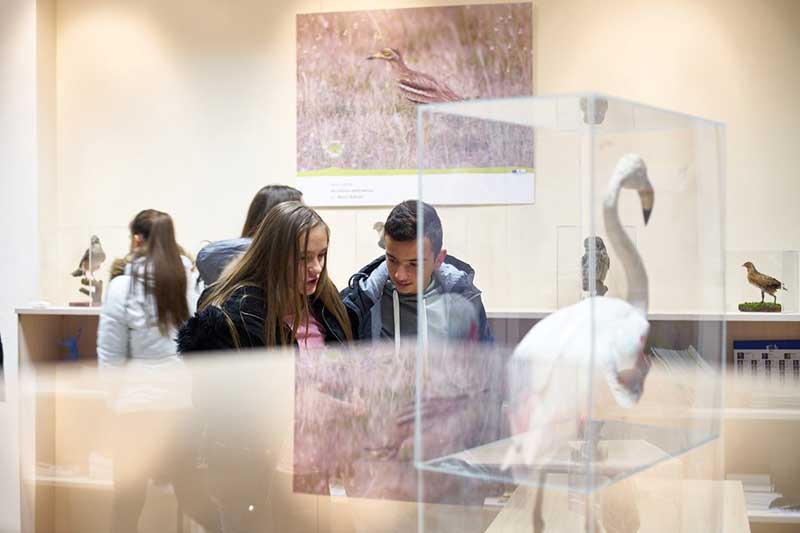 During the festival, there was an exhibition of photographs and exhibits in the EU Info Centre's premises representing the wildlife of Montenegro.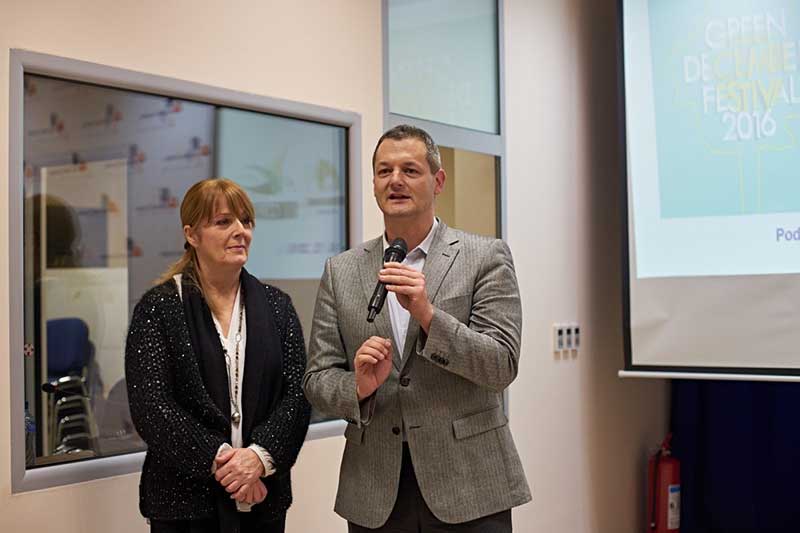 The festival was opened by Patrik Schmelzer, on behalf of the Delegation of the European Union to Montenegro. He noted that the EU Info Centre, through this event, is opening up a platform for the civil sector and all other interested stakeholders to promote environmental protection, adding that nature is protected every day by doing little things. Hence, referring to the name of the festival, December also gets to be green.
The programme of the festival is available here.
The contents of this news item are the sole responsibility of the EU Info Centre and can in no way be taken to reflect the views of the European Union.