The fight for women's rights in Montenegro began in 1919, when Montenegrins joined a wave of empowered leftists and the workers' movement, inspired by the courage of Clara Zetkin and Rosa Luxemburg. One hundred and one years later, the fight for women's rights in Montenegro is still ongoing. In a patriarchal society, they strive for equal treatment and equality, opposing violence and gender-based discrimination in different social spheres.
One of the pillars of this struggle is education, which can and should help young women and men learn how to think and understand the importance of respect for human rights, among which women's rights are an important and indispensable part.
That is why the Delegation of the European Union to Montenegro, the EU Info Centre, and the Women's Rights Center are organising workshops on women's activism in high schools on the occasion of Women's Day. The goal is to present to high school students changes that women have made over time and empower young people to be active participants in society.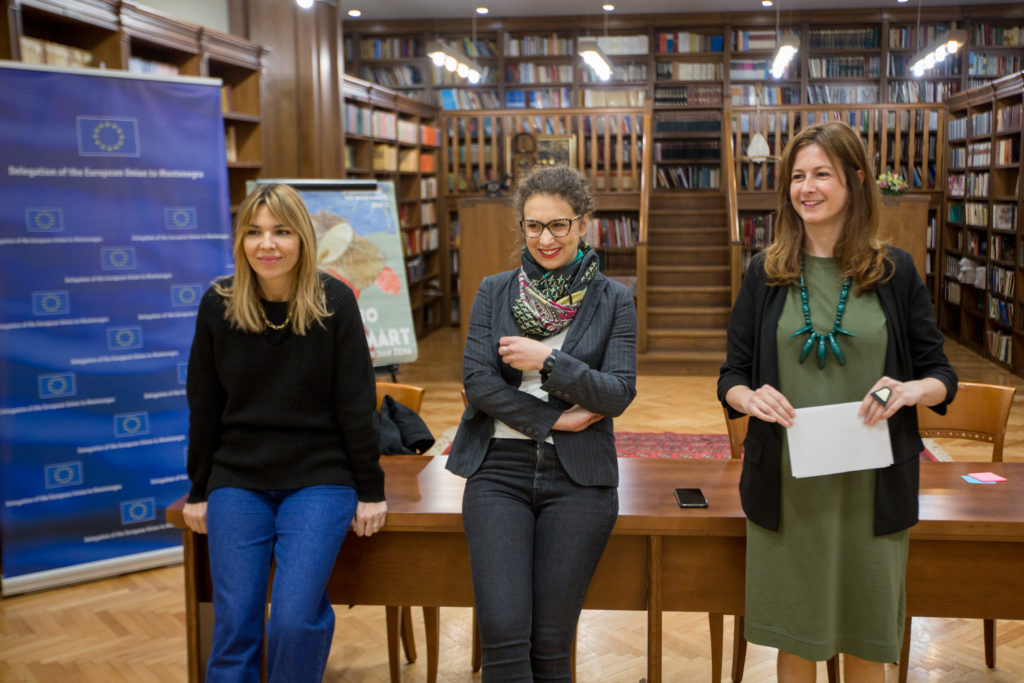 The first workshop was held on Tuesday, 3 March, at the "Slobodan Škeroivć" High School, in Podgorica. Maja Raičević, from the Center for Women's Rights, and the youth activist, Iva Malešević, from the student radio station "Krš," spoke with fourth grade students. Maja spoke about her beginnings in activism, which started in this same high school. She explained why it is important to engage in activism regardless of the topic.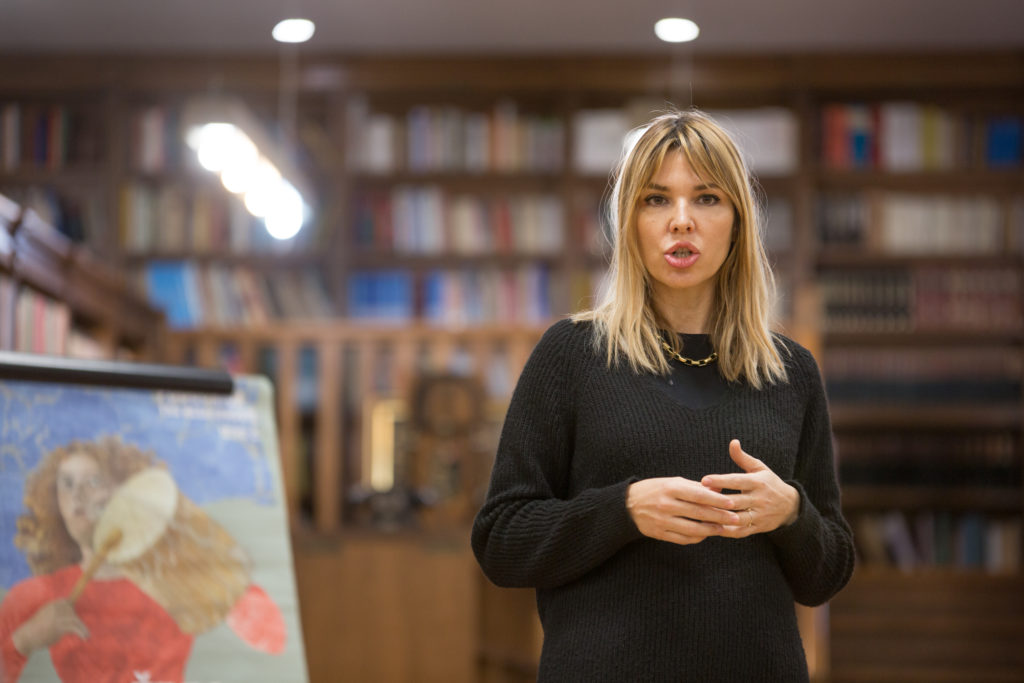 "Activism is an important mechanism to change the society around us, but it also gives us the opportunity to express what is bothering us or to point out problems that are important to us. This is especially important for young people and women, who often do not have the channels to express themselves. Through activism, we can actually change what we consider important and, in the same way, do something for ourselves, for our own desires, needs, and interests," Maja explained.
Iva Malešević started her activism in college. Unhappy with the situation, she and her colleagues started protests. The student-led radio "Krš" was a result of her fight, thanks to which Montenegrin students got a channel to express themselves.
"For me, women's activism is a matter of the right of girls and women to choose their life, their future – careers, families, what they want to become. Activism itself means being able to take responsibility for the society and community in which we live in, change what we want, and support people who need it the most," said Iva during the workshop at the Podgorica High School.
After the workshop, the graduate student Anja Djokovic shared her impressions.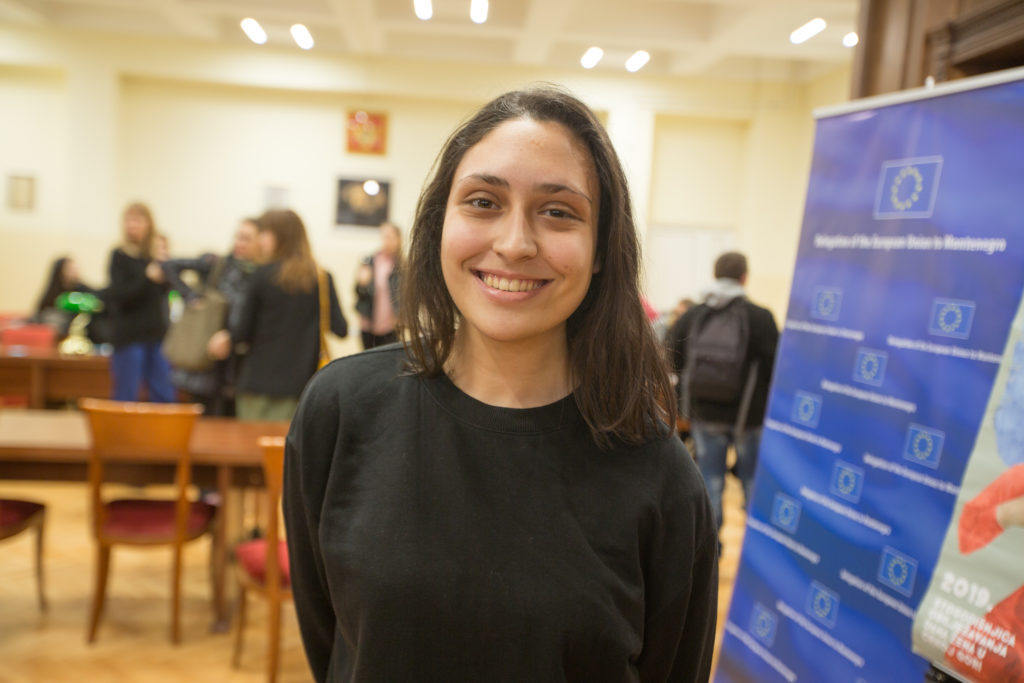 "I think these types of lectures are useful and should be encouraged. Thanks to women's activism, today I live in a time where I can say what I mean without being judged by anyone, and I am very proud of that," says Anja.
After the high school in Podgorica, the workshop was held at a high school in Golubovci on the same day. The next two workshops on women's activism are planned for 10 March at the high schools in Kolasin and Mojkovac. In addition to Maja, Nikoleta Pavicevic – who became active during the action of trying to save the cypress trees in the city of Bar – will also speak about activism. The fifth workshop is planned a day later at the high school in Ulcinj, where the environmental activist Anđela Đurašković will also join Maja.
As a prominent activist, Maja Raicevic is part of the campaign "Europeans making a difference." This campaign is being organised by the European Commission for the second year in a row, in order to bring people from the Western Balkans closer to the member states.
Tap here to watch a video of Maja's work.