Transparency and social dialogue are the pillars of a democratic society. In this respect, it is important to promote and develop social dialogue at both local and national levels.
This project fosters social dialogue for a better tomorrow and seeks to improve the social and economic position of doctors in Montenegro. More specifically, it focuses on the following two main objectives:
Strengthen and increase the role of civil society organisations dealing with the healthcare sector in Montenegro by creating a healthcare improvement platform, organising a school of social dialogue and conducting a survey on burnout among doctors in Montenegro;
Enhance mechanisms for exchange of views and democratic dialogue through intensive promotional campaigns, roundtable discussions and conferences.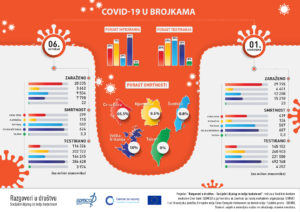 The project has already created a communication platform (Dijalozi.me), whose purpose is to strengthen social dialogue by encouraging public communication and enhancing the transparency of all stakeholders involved in policy development. This project is also expected to raise awareness of the importance of professional trade unions, especially in the healthcare sector.