Transparency and social dialogue are among the pillars of democratic society. Therefore, it is important to promote and develop social dialogue at both, local and national levels.
This project is fostering a social dialogue for a better tomorrow and aims at improving the social and economic position of doctors in Montenegro. More specifically, it sets two main objectives:
To support and increase the role of civil society that deals with health sector in Montenegro, through creating a platform for advocacy, organizing a school of social dialogue, and conducting a survey on burnout among doctors in Montenegro;
To enhance mechanisms for exchange of opinions and democratic dialogue, through intensive promotional campaign, round tables and conference.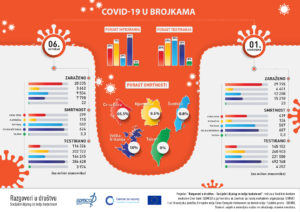 Within the project is already established a communication platform (Dijalozi.me). Its purpose is to strengthen a social dialogue by encouraging public communication and improving the transparency of everyone involved in creating public policies. It is also expected that this project will raise awareness about the importance of work of professional trade unions, especially in the health sector.