Dealing with the past is a long and painful, but very much needed process. It is the only way for a post conflict society to move from a divided past to a shared future and achieve lasting stability.
This project will raise the public awareness about the war crimes committed on the territory of Montenegro during the breakdown of Yugoslavia, especially among young people, and enhance the process of fighting against impunity for them.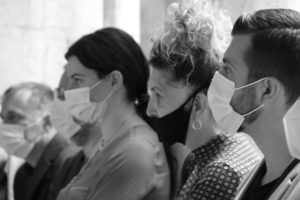 Furthermore, it will improve the dialogue between the Parliament and relevant actors regarding the war crimes and transitional justice. That will be achieved by the creation of the Research Information Center, which will archive the relevant documentation about war crimes committed on the territory of Montenegro. Also, in that way will be facilitated the work of civil society organisations, which will be provided with more inputs and information for the purpose of their research about war crimes.
In short, this project will contribute to the reconciliation process and create a better, stronger and future-oriented society in Montenegro.