In order to contribute to the promotion and protection of Roma and Egyptian (RE) rights at local level in Montenegro, this project will encourage active civil society participation through a comprehensive approach, including: capacity development of CSOs; organisational development and functioning; project management cycle; human rights monitoring and advocacy; as well as financial support for implementation of local CSO's initiatives. Simply said, it will empower CSOs to be drivers of change for RE rights.
That is why within this project is funded a grant scheme "Support to projects of civil society organizations (CSOs) in Montenegro", worth €13,321.44. These small grants intended for the implementation of initiatives of RE civil society organizations will enable the implementation of projects relevant to local Roma and Egyptian communities and at the same time build the capacity of smaller civil society organizations through a comprehensive process, including training, mentoring and practical application of acquired knowledge.
The project is also aimed at fostering active participation of RE women and RE youth in public life. Through developing RE women's groups and organizing a series of roundtables with relevant stakeholders, RE women will be given a forum to raise issues which are affecting their lives. Moreover, social inclusion of RE youth will be enabled through the series of different activities.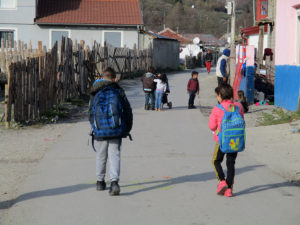 Implementation of this project and its grant scheme are directly related to the EU Action Plan on Human Rights and Democracy for the period 2015-2019 and existing national strategies, including the Strategy for Social Inclusion of Roma and Egyptians (for the period 2016-2020) and the Strategy for Youth (for the period 2017-2021).