Investments in science are an essential part of every modern society, as its progress depends on science and innovation. Montenegro is not an exception. With the support of the European Union, Montenegrin young researchers will now have at their disposal a grant scheme for engaging in scientific work in their country.
A presentation about this grant scheme was organised in the Podgorica EU Info Centre. This scheme is fit for all of those who have innovative projects and ideas. Money is very important when dealing with science, especially for the continuity of scientific work. The project for supporting young scientists is worth €1 million, and individual grants can have a value from €60 to €80 thousand.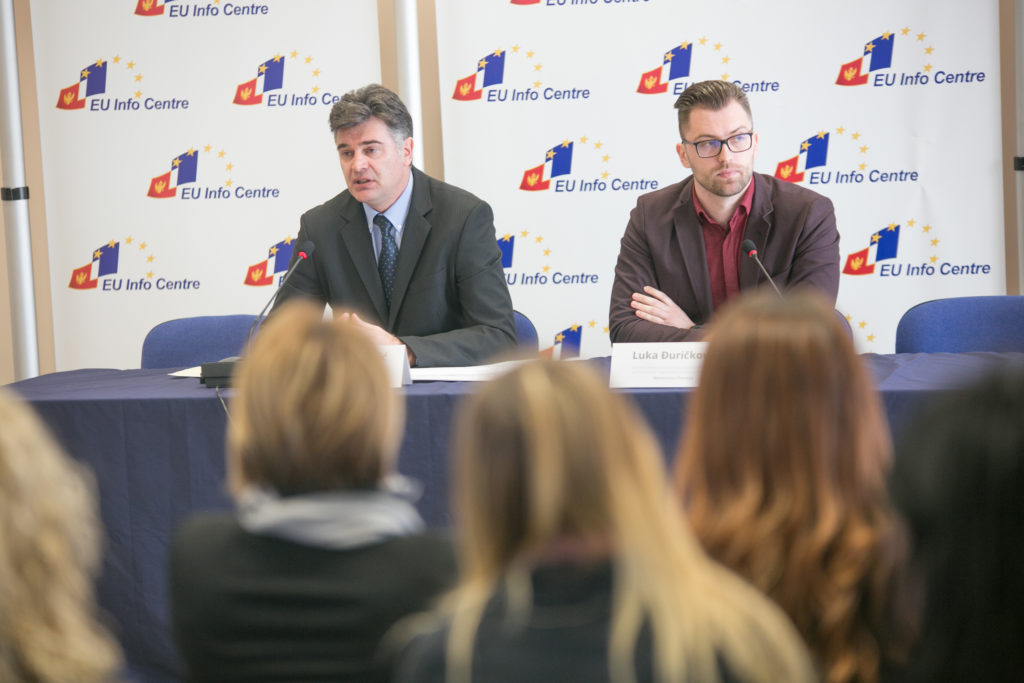 "We want to connect research and innovation as much as possible and invest in this segment for Montenegro's development. We want to connect the academic sector with the economy. This grant is intended for innovative project ideas in the fields of agriculture, human health, information and communication technologies, new materials, energy, sustainable development and tourism, education and identity. The collaborative scheme is worth €1 million, and the minimum grant value is €60 thousand. The largest amount is €80 thousand," said Darko Petrusic, the General Director of the Directorate for Scientific Research in the Ministry of Science.
Innovative ideas from the academic, economic and civil sectors, that is, scientists who participate in all of the segments of the Montenegrin society, are welcome to submit proposals for projects that can be financed under this scheme. The aim is to help young scientists in their development for the benefit of Montenegrin science and economics. In the end, the goal is to also support young researchers, doctoral candidates, and doctors of science in the academic and economic sector, as well as in the non-governmental sectors, in order to help them progress as scientists through the realisation of innovative ideas.
The grant scheme is part of the operational programme for employment, education and social policies, all of which are financed by the European Union with €15.3 million, and co-financed by Montenegro with €2.7 million. The aim of this programme is to improve the education, employment and social policies sectors in Montenegro. These three areas contain the key elements necessary for achieving sustainable, smart, and inclusive growth in Montenegro, said Luka Djurickovic, the Head of the Directorate for Quality Control of the Directorate for Financing and Contracting EU Assistance in the Ministry of Finance.