Erasmus + is European Union's programme for supporting education, training, youth and sport, in which nearly 10 million people across Europe have participated over its 30 years of existence. The goal of the programme is to help young people to get education, professional development and gain new experiences abroad, by enabling and financing their studies, trainings, work or volunteering in various European countries.
Young people from Montenegro also have the right to apply. So far, 600 students, teaching and administrative staff from Montenegrin faculties have used this opportunity, and among them is Iva Radunović from Podgorica, who shared her experience with us.
Iva applied to volunteer in Italy, as part of the European Voluntary Service (EVS), now called the European Solidarity Corps .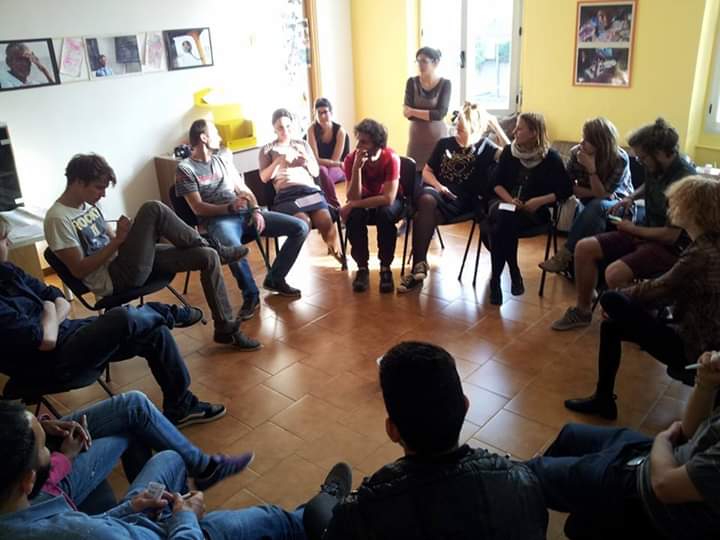 "I went to my first Erasmus+ exchange in March 2014, when I was part of a project dedicated to the cultural promotion of communities through social photography for 6 weeks. In October of the same year I applied for another project, dedicated to the promotion of human rights and the integration of marginalized people, on which I worked for 9 months. Both times I lived in Padua," explains Iva.
She decided to take this step because at that moment, as she says, she did not see her future in Montenegro. She wanted to become independent of her family and to find herself.
"At the urging of my friend Ana, who was working at NGO ZID at the time, I decided to apply. I can honestly say that the year of my stay in Italy was the most beautiful year of my life. I often think how grateful I am for this opportunity, which changed my life ", Iva added.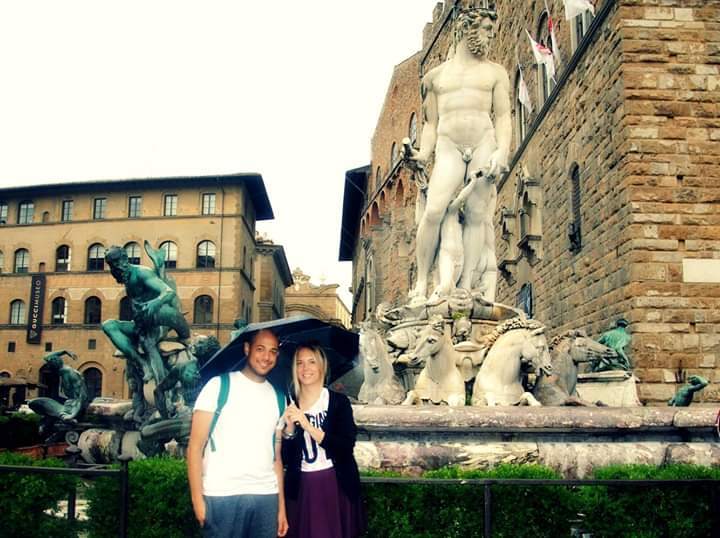 In addition to, as she says, finding herself, Iva also found the love of her life while she was a participant in the mobility programme. During the volunteer training in Rimini, she met her current husband João from Portugal, who was also an Erasmus+ volunteer at the time.
"I remember that we had an exercise, in which we had to remember the names of other volunteers and no one was able to pronounce his name correctly. It was there that I first noticed him. After a few days, we started talking about the Balkans, which he learned more about while he was in Ljubljana for 6 months. In time, we started a relationship which then grew into a marriage", Iva remembers.
A survey of former Erasmus+ participants showed that almost a third of them have a life partner of different nationality, which is three times more compared to the respondents who have not been on an exchange abroad. Interestingly, a third of them met during their studies or volunteer exchanges, just like Iva and João, who send us these impressions from Portugal, where they live now.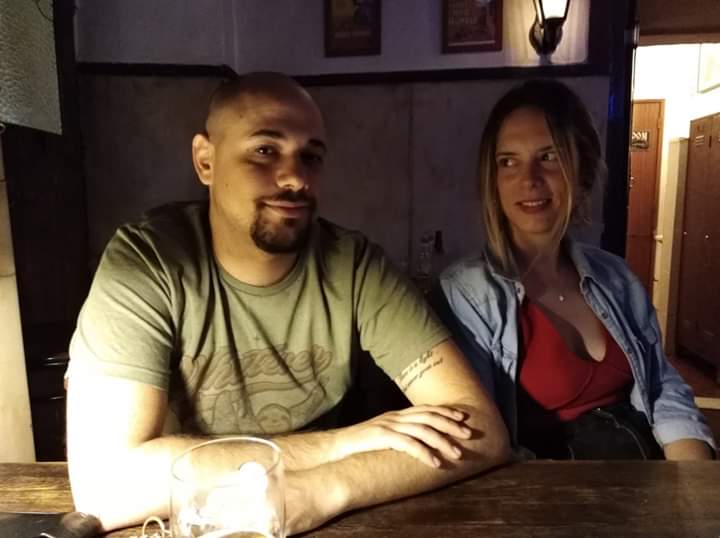 "At the end of the exchange, they offered me a job. But I chose another adventure – Lisbon and life with my husband. I have been in Lisbon for almost 5 years now. I am currently working in a bank as an executive assistant and life is beautiful. Still, I miss my family, my friends, Gorica hill and everything being close by. Maybe I'll come back one day, I'd love that. What I am sure of now is that Lisbon is not our final destination and that new life adventures are ahead of us", says Iva.
Aware that the experience within the Erasmus+ programme has changed her life, Iva heartily recommends young people to apply.
"I am sure that during the programme they will learn to fight for themselves, become independent, more communicative, expand their horizons, meet phenomenal people and most importantly, feel what it means to be far from home and often out of their comfort zone," Iva concludes.
Applying for the Erasmus+ programme is slightly different during the COVID-19 outbreak and varies from one programme to another. This is exactly what we will discuss during our webinar on Thursday, July 30 at 12pm.
BACKGROUND
The Erasmus programme was established in 1987. Erasmus+ inherited and consolidated four programmes in which Montenegro participated from 2007 to 2013: Tempus, Erasmus Mundus, the Lifelong Learning Programme and the Youth in Action Programme. Erasmus + is active in 33 countries, which include all EU member countries, but also Turkey, Macedonia, Norway, Iceland and Liechtenstein. Montenegro participates thanks to the fact that the programme is open to partner countries around the world. The existing Erasmus+ programme, which began in 2014 and will last for 6 years, has a budget of 14.7 billion euros.