Young people are the present and future of Montenegro and it is important they have the opportunity to express their own opinions, and not just those imposed by adults. This was the message by the Young European Ambassadors who took over UNICEF for a day to mark the 30th birthday of the United Nations Convention on the Rights of the Child. They spoke with UNICEF Representative to Montenegro, Osama Khogali.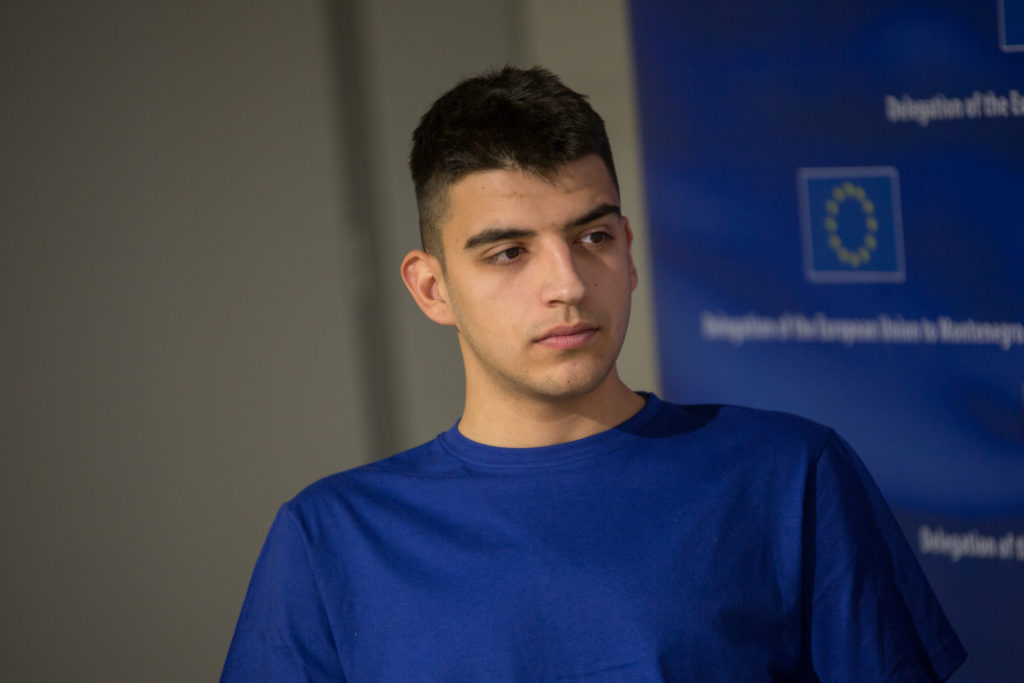 "It is very important to hear the voice of young people, and events like this are the best opportunity for that," said Nikola Miličić, a high school student from Niksic.
Khogali praised the involvement of the Young European Ambassadors and urged them to encourage other young people to be as active as they are.
" The best experts on childhood today are children and young people. If we want to improve this phase of life, we need to talk to you often about it.. . For this reason, this year, we have supported Montenegro's young people to take over the EU Delegation, the Presidency, the Parliament, the Ministry of culture and media. One of the promises we heard from the Minister of Culture was that the new cultural policies and strategies will be made in close consultation with young people and we look forward to seeing this happen.," said Khogali.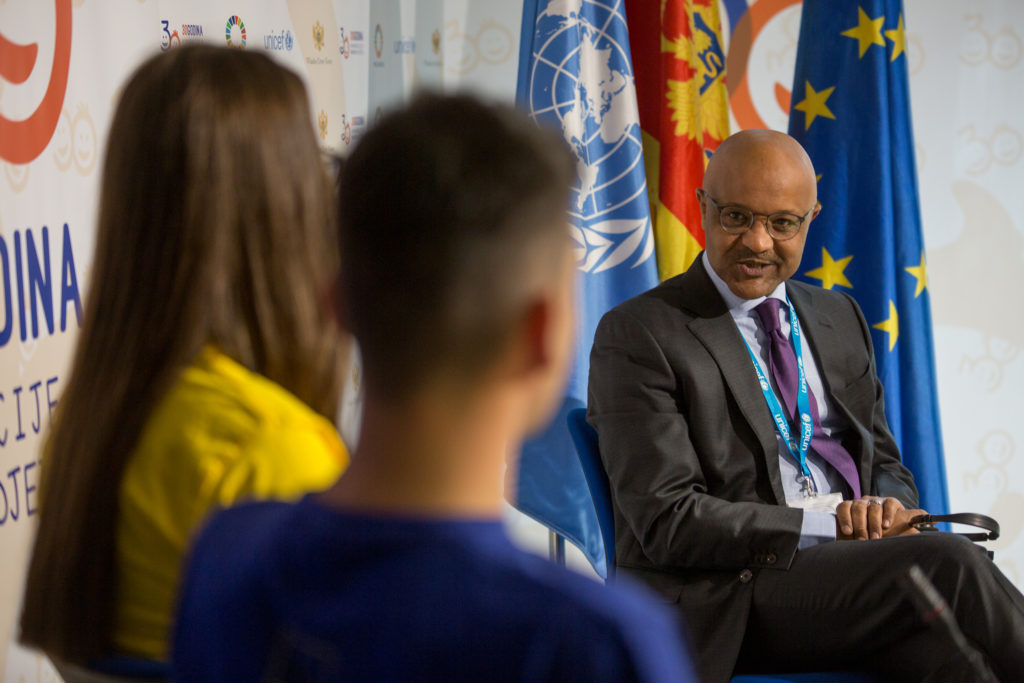 The Young European Ambassadors Club, founded by the European Union in Montenegro, brings together high school students and students interested in learning about European values ​​and the opportunities that the European integration offers. During their talks with the UNICEF Representative to Montenegro, they drew attention to the biggest problems facing children and young people in our country.
"As one of them, I would single out peer violence, which is occurring in a large percentage in our country. It is necessary for young people to have an older person or more adults to contact, to trust them, and to be sure that their problem can be solved if they talk about it with someone," said the Young European Ambassador, Tamara Stojanovska, during the UNICEF takeover.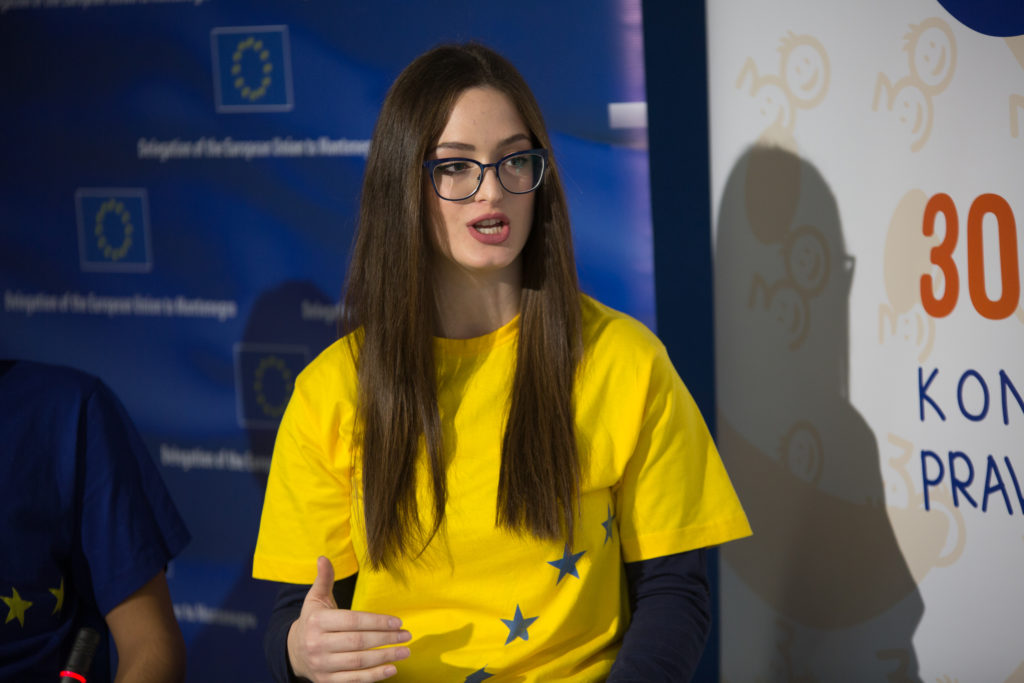 Khogali reminded that in Montenegro there are several key problems regarding respect for the rights of the child, but the most worrying is violence and poverty: two thirds of children have experienced some form of violence, while every third child is at risk of poverty.
"Not long time ago, the entire country was shocked with media reports about a baby being bitten up at home. We should not let that happen again to any child in Montenegro. For this reason, we must report violence," Khogali pointed out.
He urged children and young people to regularly report and discuss peer and all other forms of violence.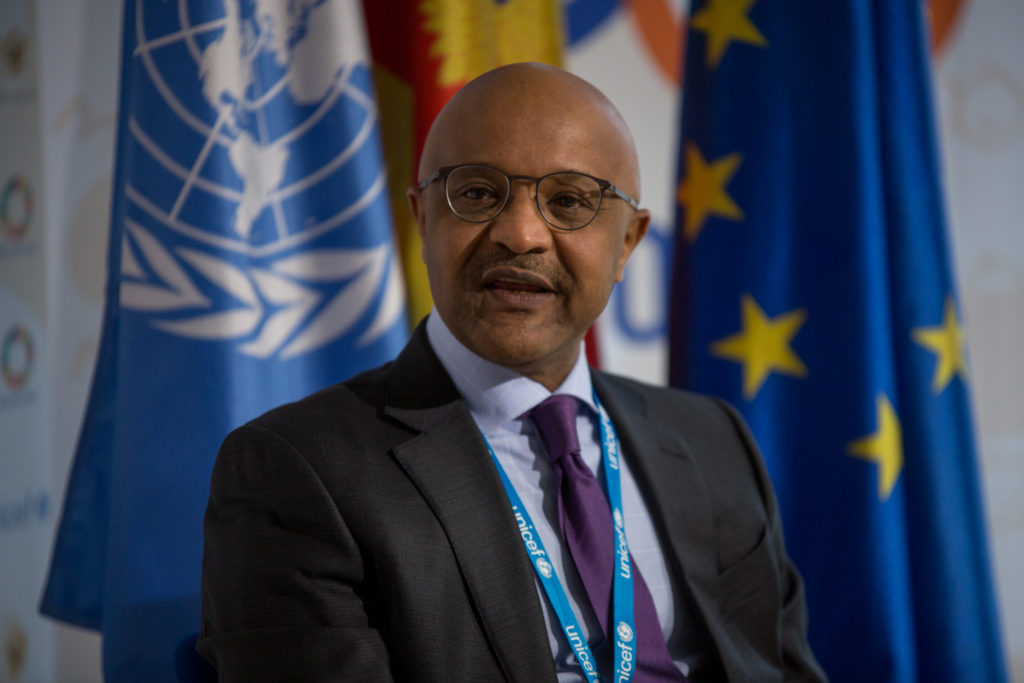 "We need your help to make sure that as a society we do not limit ourselves to just discussing this issue when it makes news for a few days and then we all forget about it. I invite you to keep bringing it up to your teachers, school principals, parents, media and others," advised Khogali.
The Young Ambassadors were interested in Khogali's opinion on the quality of inclusive education in Montenegro. He recalled that in 2010, only a minority of Montenegrin citizens supported inclusive education, and most feared the new idea. After three years of Campaigning on Opportunities, implemented by the UNICEF in partnership with the Government of Montenegro and the EU, most citizens have changed their attitudes and started to support inclusive education.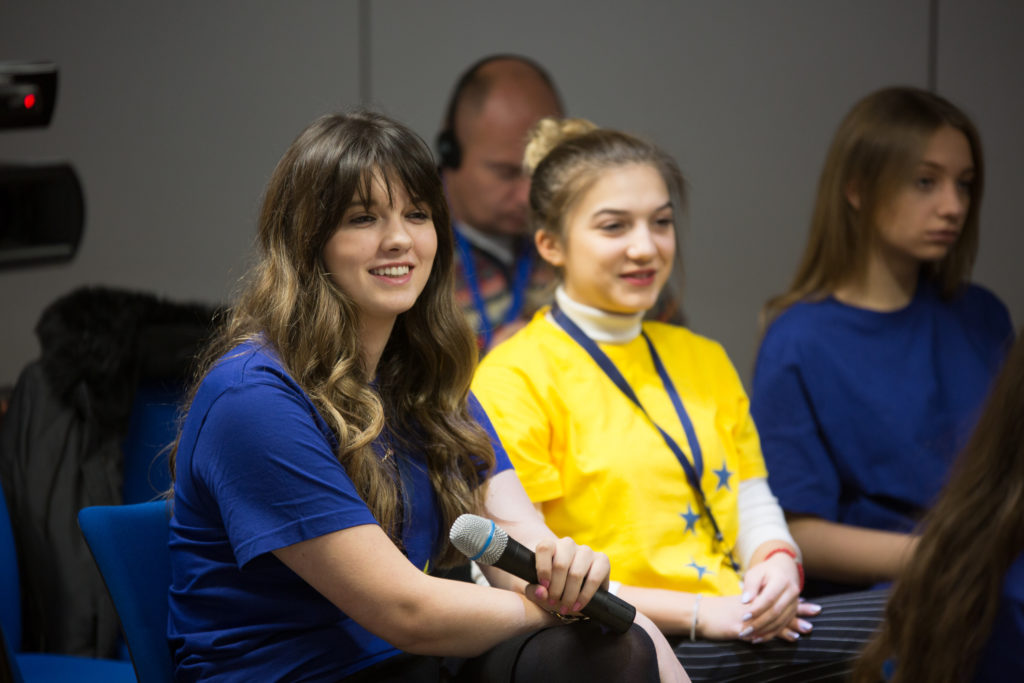 "Now we have the public's support for inclusive education, but we need to work to improve its quality. I am pleased to follow the public debate in recent days regarding the results of the PISA testing and the need to improve the quality of education and improve the status of educators in Montenegro. Better quality in education cannot be ensured without more support for teachers," Khogali said.
The Young European Ambassadors were interested in how society and the international community could help in reducing the number of Roma children leaving school.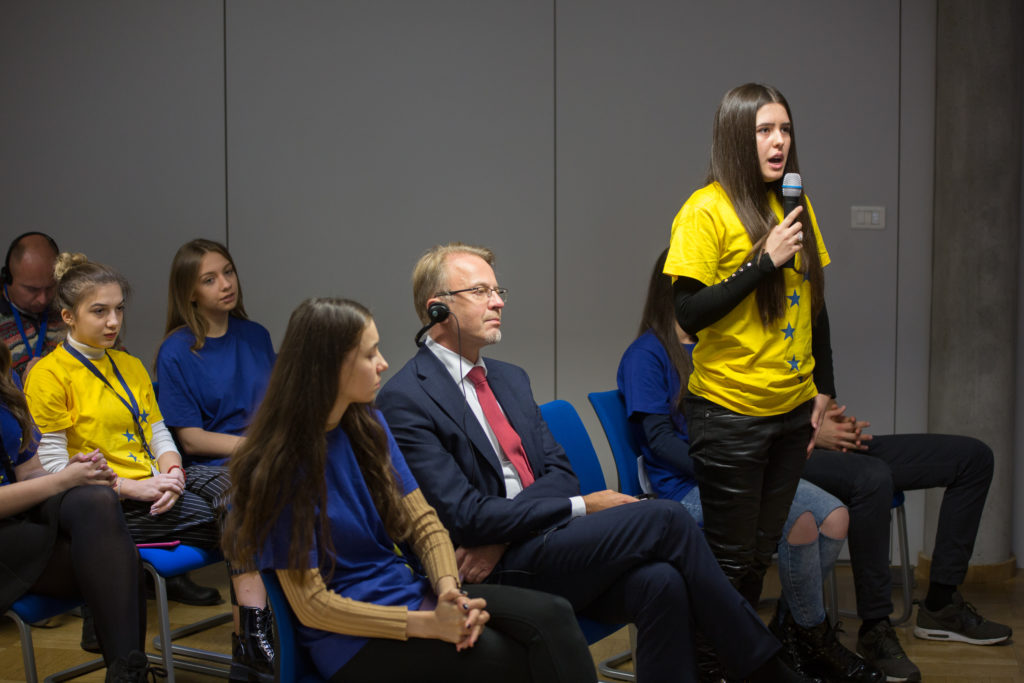 "I recently visited a kindergarden in Niksic which has Roma children too. I spoke to their parents and I was glad to see that they are aware of the importance of education for their children to break the cycle of poverty. Less than one fifth of Roma children aged 3-4 years goe to preschool in Montenegro. We need to support preschools and Roma communities to work together to increase this number urgently," advised Khogali.
Answering this question, he also had a message for all young people.
"Invite these children to join you for a walk and a chat. Be their friends. Organize birthday celebrations in a way that you do not exclude poor children because they have no money to buy you a gift and feel bad about it. You will surely learn a lot from them and find some sincere, lifetime friends," Khogali told his young interlocutors.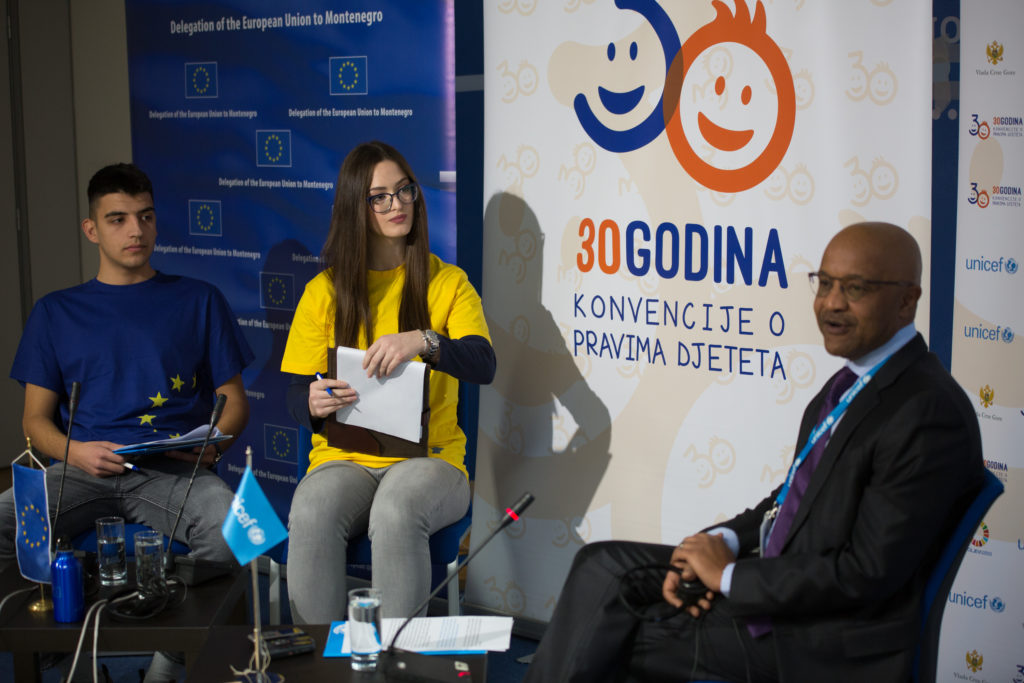 Innovation is of interest to children and young people, especially in the digital age. That is why the Young European Ambassadors were interested in how UNICEF uses innovation.
"UNICEF Country Office in Montenegro is well-known for trying new things. We are piloting many innovative initiatives like the introduction of Daisy textbooks for inclusive education of children with visual impairments; UPSHIFT workshops and Youth Innovation Lab for supporting young people to change their local communities; digital pedagogy teacher trainings; NetFriends app for teaching children to be safe online; media literacy campaign that recently got a global award," Khogali recalled.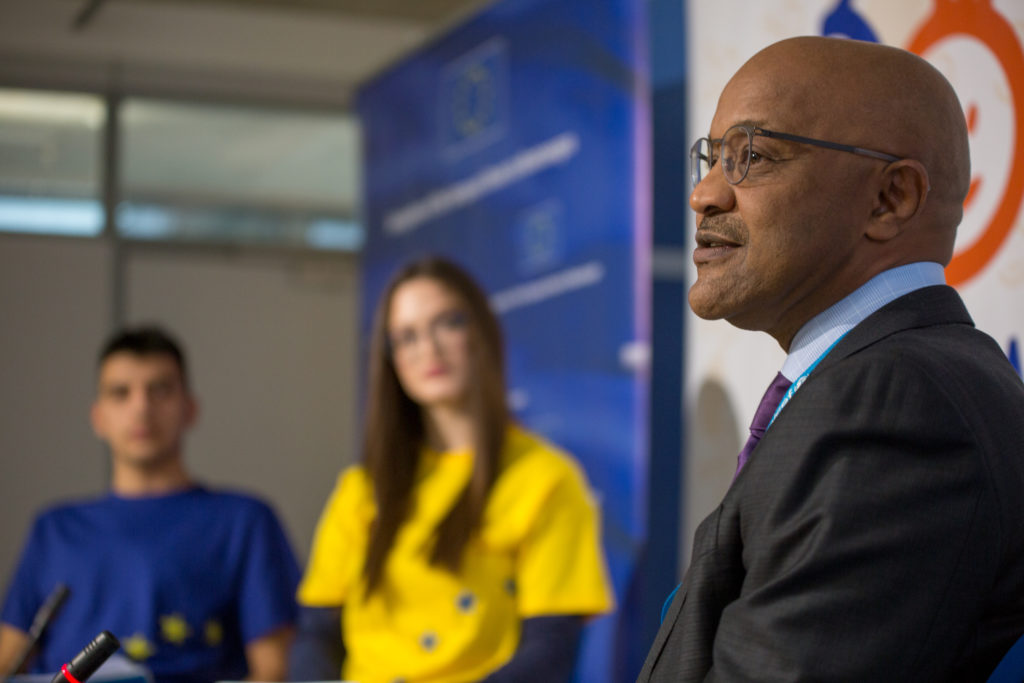 The international community is an important factor when it comes to promoting respect for human rights. One of the questions raised by the Young Ambassadors was how UNICEF and the European Union cooperate in this field.
"Over the past decade, UNICEF and the EU have collaborated on various initiatives in Montenegro, such as the It's about ability campaign and joint work on reforming institutions and care for children with disabilities and those who cannot grow up with their parents; Every Child Needs a Family campaign; End Violence campaign, etc. It is an ongoing collaboration that will continue in future too, as we share the same values and objectives – every right for every child," concluded the UNICEF Representative to Montenegro.
Khogali was interviewed by the Young European Ambassadors from Podgorica, Niksic, Beran, Kolasin, and Rozaje, including the winners of the " Human Rights Quest" competition and the TV quiz "Eumetrija." The interview was attended by: Tamara Stojanovska, Nikola Milicic, Neda Miletic, Marica Lutovac, Jana Rakocevic, Balsa Bubanja, Emra Kurgaš, Gojko Boskovic, Neda Mijovic, Mara Vujosevic, Almasa Husovic, Semina Kalac, and Elda Kalac.
The conversation of Young European Ambassadors with Khogali was also attended by the Head of the EU Delegation to Montenegro, Aivo Orav. Last month, on the occasion of the 30th birthday of the UN Convention, he answered questions posed by UNICEF volunteers ofyoung reporters, who  took over the EU Delegation to Montenegro and discussed the process of joining the European Union from the perspective of young people growing up in the digital age .