Montenegro has received a new shipment of seven tonnes of protective medical equipment, delivered by a plane leased and paid for by the Netherlands, as part of the co-operation between NATO member states. The equipment includes 726,000 protective masks, 455,000 protective gloves, 5,000 Covid-19 tests, 2,800 protective gowns, 1,800 safety glasses, 450 thermometers, and 20 protective triggers. Among them is the first contingent of equipment provided by the European Union, as part of the €3 million urgent help for the Montenegrin healthcare system in the fight against COVID-19.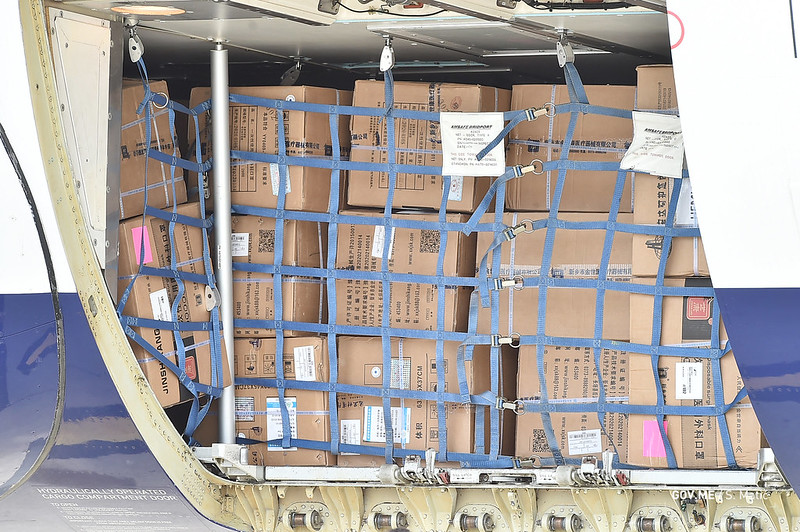 "Excellent cooperation of all partners and the Government of Montenegro on the delivery of medical equipment to Montenegro. Today's cargo plane, organised by the Ministry of Foreign Affairs of the Netherlands and the Netherlands as a NATO member, also brought the first part of equpiment provided by the EU. The rest of the equipment will arrive soon with the help of the UNDP in Montenegro," wrote the EU Ambassador to Montenegro Aivo Orav on Twitter.
The transportation, provided by the Netherlands, also brought the rest of the medical equipment purchased by the Government of Montenegro, as well as donations from Chinese companies and individuals to the Montenegrin Embassy in Beijing. Another cargo flight to Montenegro will soon follow, also funded by the Netherlands, primarily to transport the rest of the equipment provided by the EU's assistance.
The EU has made available €3 million to address some of the most urgent needs of the health sector in Montenegro. Together with the national authorities, preparations have also started on a €50 million crisis response package by bringing forward and reprogramming already available pre-accession funds dedicated to Montenegro. These funds will aim to both boost further EU's investment in the health sector while also focusing on the social and economic consequences of this crisis.