Over 15,000 players, more than 50 awards, and countless games were played as a result of our one-month online trivia game "EU in the palm of your hand," which we launched last month. The game ended on Monday, 27 July, by drawing the winners' names in the fourth, and also the last, round in which we delivered the biggest number of awards – a total of five holiday vouchers and ten packages of domestic products.
"The game that brought the European Union "in the palm of our followers' hands" proved to be a real hit. We didn't expect the game to become so popular in just a month, which is confirmed by the number of players. The comments we got were great – people played it every day, multiple times, individually, with family or friends, which was exactly our goal – to gather people around useful, interesting, and educational content. We are glad that we managed to bring the public closer to the European Union and its member states in a completely different and creative way," explained our colleague Ana Popović.
The game consists of questions about the European Union, member states, Europe's geography, history, culture, and Montenegro's European integration. The questions were broken down into six smaller quizzes as per different difficulty levels, taking the player through the map of the European Union in a picturesque and interesting way. The prize pool was €5,000 and was distributed throughout two initiatives "Ljetuj doma" and "Sjever.me." The game was divided into four rounds, so prizes were awarded each week – two holiday vouchers in the amount of €400 and ten packages of domestically produced products. One of the lucky winners wasSaška Đuretić from Tivat, who will use her voucher for a summer vacation in Žabljak.
"Thank you very much. Today is my birthday and I have to admit that you pleasantly surprised me," Saška told us in a telephone conversation, when we informed her about the award.
Petar Milikić from Berane was among the first to win the voucher for a summer vacation, which he used to travel to Perast with friends.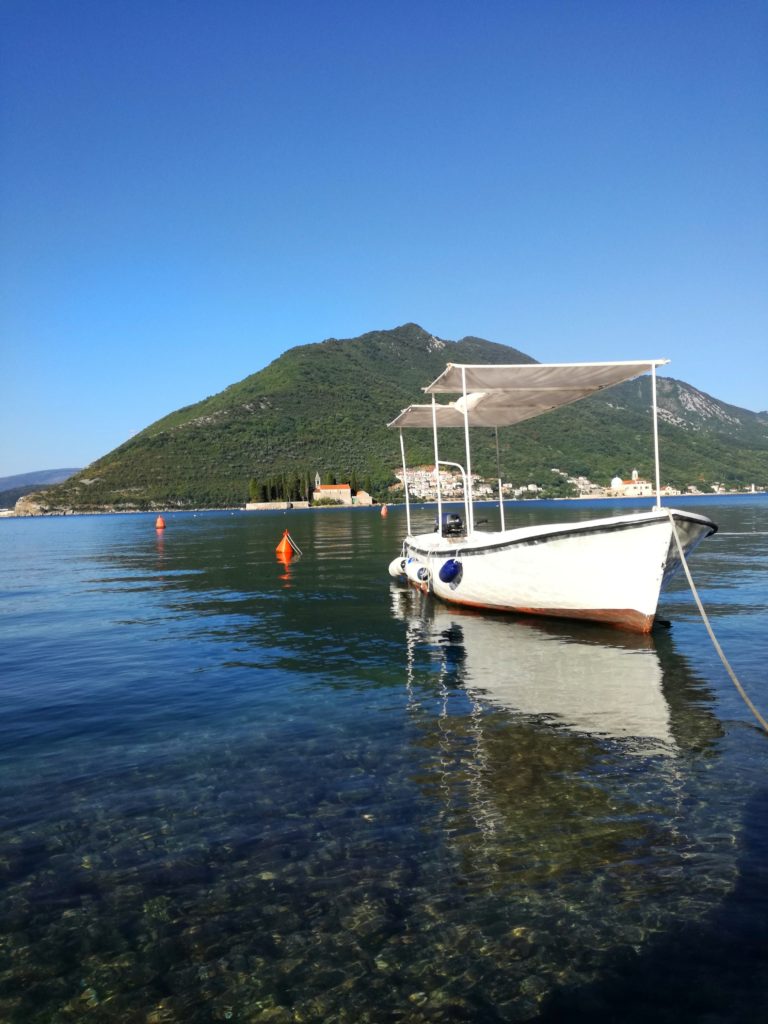 "It's wonderful here. With a small surcharge, we organised a vacation for four people. The game is great and we need as many such initiatives as possible," said Petar as he shared his impressions from the summer vacation.
The prize pool was used in the first month of the game. The game "EU in the palm of your hand" remains available on the website www.eunadlanu.me if you want to check and improve your knowledge about the European Union. The game is the namesake and part of our online campaign "EU in the palm of your hand," launched during the coronavirus epidemic to help citizens overcome the crisis as smoothly as possible.
The packages of home-made food products were awarded to:
Milos Djurovic, Podgorica
Branko Dujovic, Podgorica
Predrag Laco, Niksic
Sanja Vujosevic, Podgorica
Gordana Stevovic, Podgorica
Dejana Rudovic, Cetinje
Andrijana Vujosevic, Podgorica
Milica Rahovic, Podgorica
Vesna Samardzic, Herceg Novi
Amira Vujacic, Cetinje
Sanja Stijovic, Berane
Holiday vouchers in cooperation with the "Ljetuj doma" campaign were awarded to:
Ljubo Andjelic, Mojkovac
Gordana Kovacevic, Niksic
Milica Draskovic, Niksic
Amira Vujacic, Cetinje
Milinka Djorovic, Podgorica