Podgorica, 27 September 2018 – An exhibition of embroidered pillows "Sweet dreams" opened at the EU Info Centre in cooperation with the Ministry of Culture and "Nikšić Museums and Galleries". These are pillows that were handmade by women in the rural areas of Montenegro with an ancient technique of hand-stitched embroidery with a connection. The exhibition was opened by Nadežda Dramićanin, the Media and Public Affairs Adviser in the Delegation of the European Union.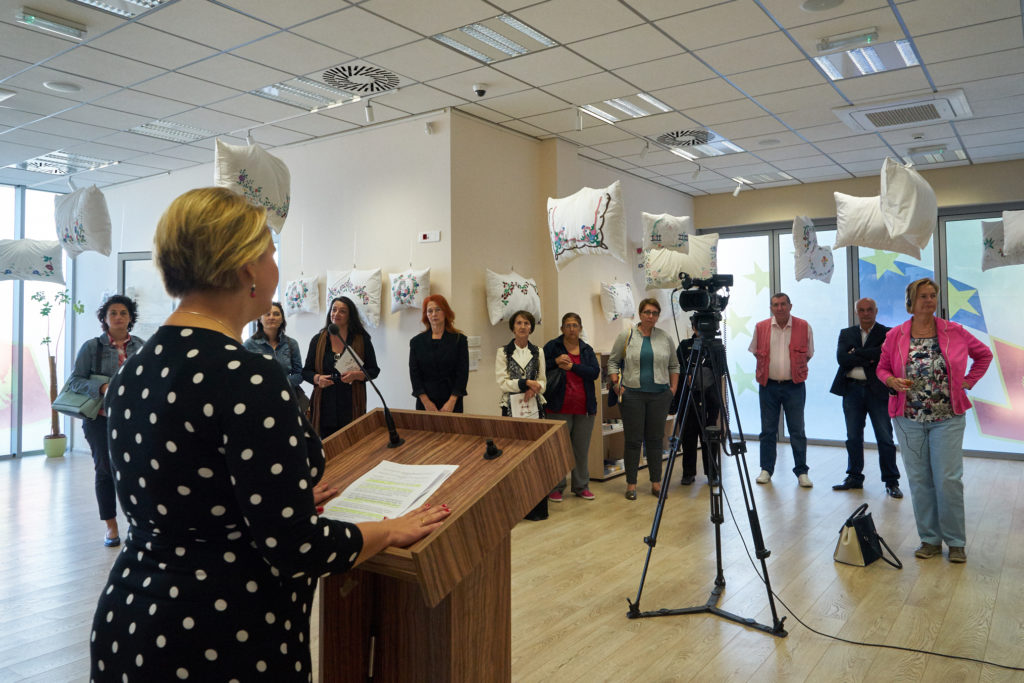 "These are objects from everyday life, not works of high art, but are of great importance for creating an image of the culture of one nation, their life, beliefs and customs. Although not made by artists, each of these works of embroidery is unique and contains the personal signature of the woman who created it. And this is precisely the point of keeping and celebrating the cultural heritage that Europe is specialising in this year," said Dramićanin.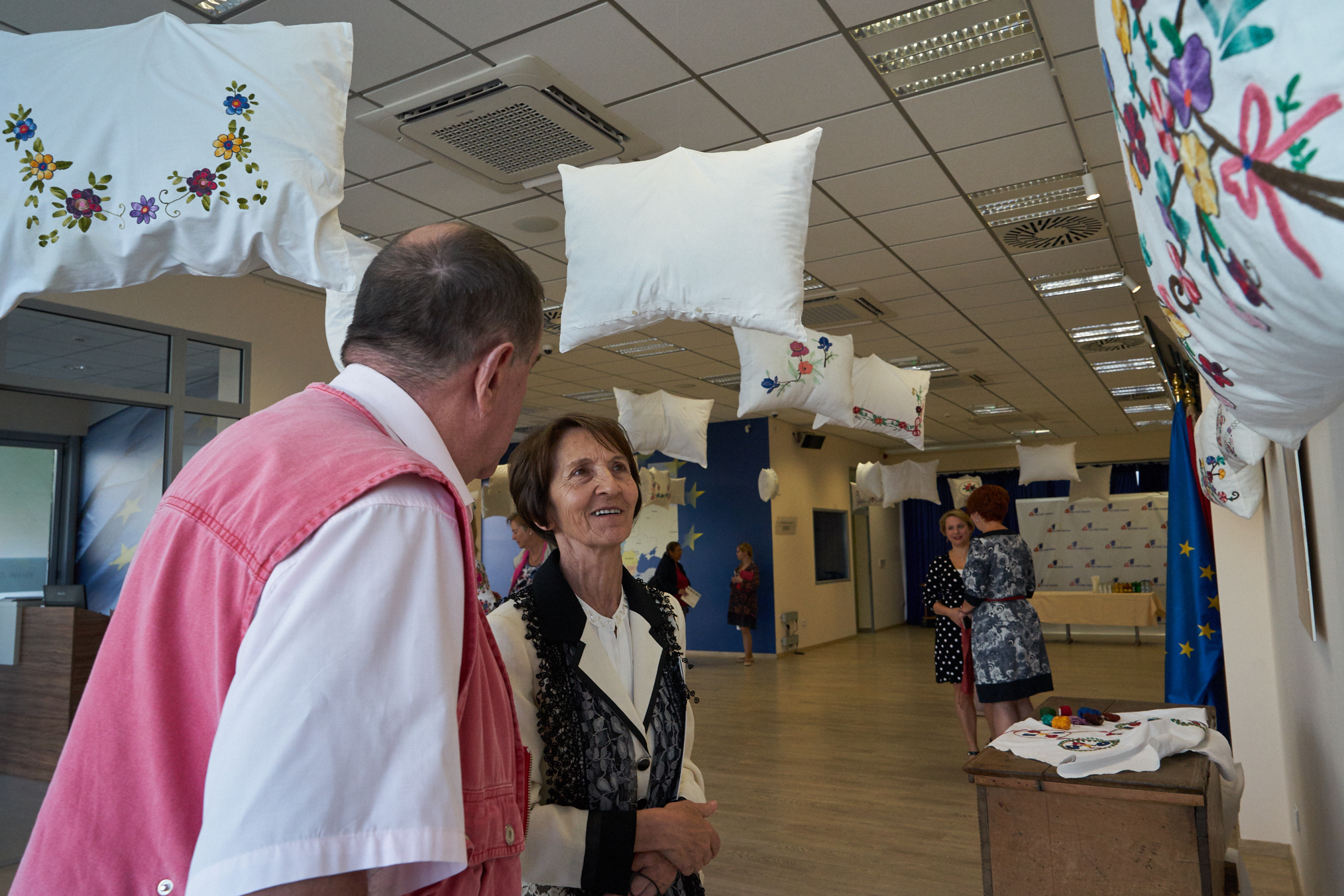 The exhibition contains more than 50 pillows collected from the area of Banjani and Drobnjak.
"Perfectly artistic, a unique feeling for rhythm, colour and composition is shown by each of these exhibits. That is why we decided that, in the year of the European Cultural Heritage in 2018, we would present to the audience exhibits where sculpted material from the storage areas of the Nikšić Museum will be displayed, valuable works of applied art that can be called by one name – village craft," said Jelena Đukanović, the director of Nikšić Museums and Galleries.
The author of the exhibition, ethnologist Stana Marušić, explained that most of the motifs on the pillows were taken from the past, and although motifs and forms are repeated, no embroidery is completely the same. According to Marušić, the women give the work a personal seal, through minor changes and additions, brighter colouring or deviations in the composition.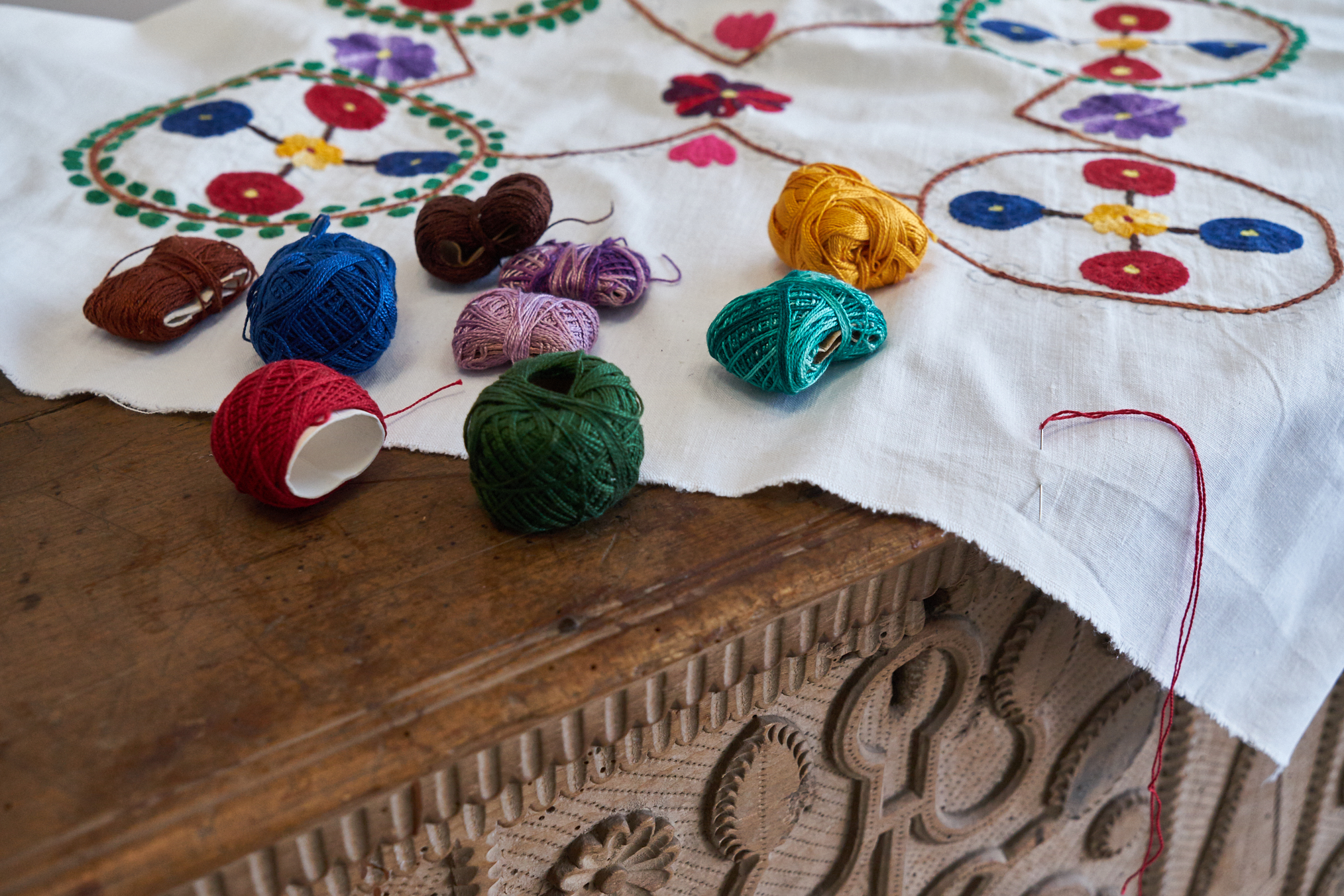 "Stitched pillows were an indispensable part of the of the girl's dowry. In this separate segment of textile furnishings, through stylised ornaments, the apparently ordinary and simple hides a kind of invisible world displayed through the symbolism of patterns. From here, colours have not only an aesthetic component but a far greater symbolic and psychological significance," said Marusic.
The exhibition will be open in the EU Info Centre until 15 October 2018. The European Union has declared 2018 as the year of European cultural heritage. Under the slogan "Where the past meets the future", the goal is to encourage citizens to explore the diverse cultural heritage of Europe, as well as to celebrate, understand and protect their unique value. The exhibition "Sweet dreams" is part of the celebration.