Podgorica, 22 February 2018 – Every social service will have to be licensed and accredited, as well as to meet certain conditions in order to make these services on a par with those that the state provides, for the state to be able to financially support the services of social protection provided by NGOs, is the message from a round table held in the EU Info Centre, organised within the project "Civil Society for the Protection of Users in the Migration Management System".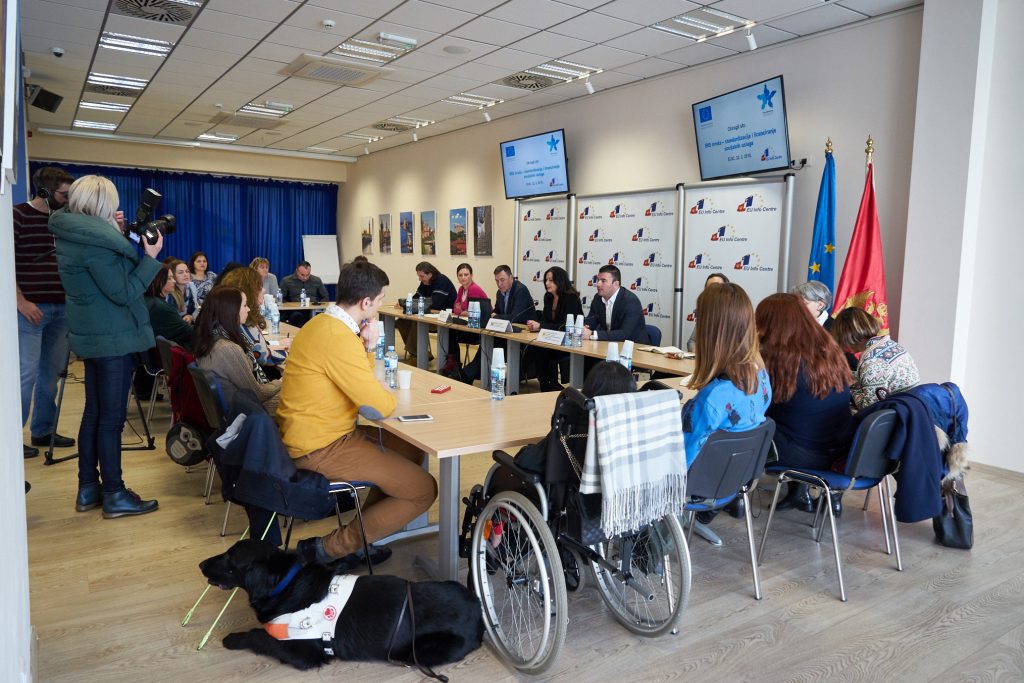 Biljana Zekovic, the executive director of the NGO SOS Podgorica, stressed the importance of the support provided by the non-governmental sector in the field of social protection.
"Our way of working provides direct communication with clients, and what is even more characteristic for our work is that we best know the needs of users and we are creating our programmes in accordance with this," said Zekovic.
Bojana Miletic, from the Institution for Social and Child Protection, explained the procedure according to which a certain service becomes licensed.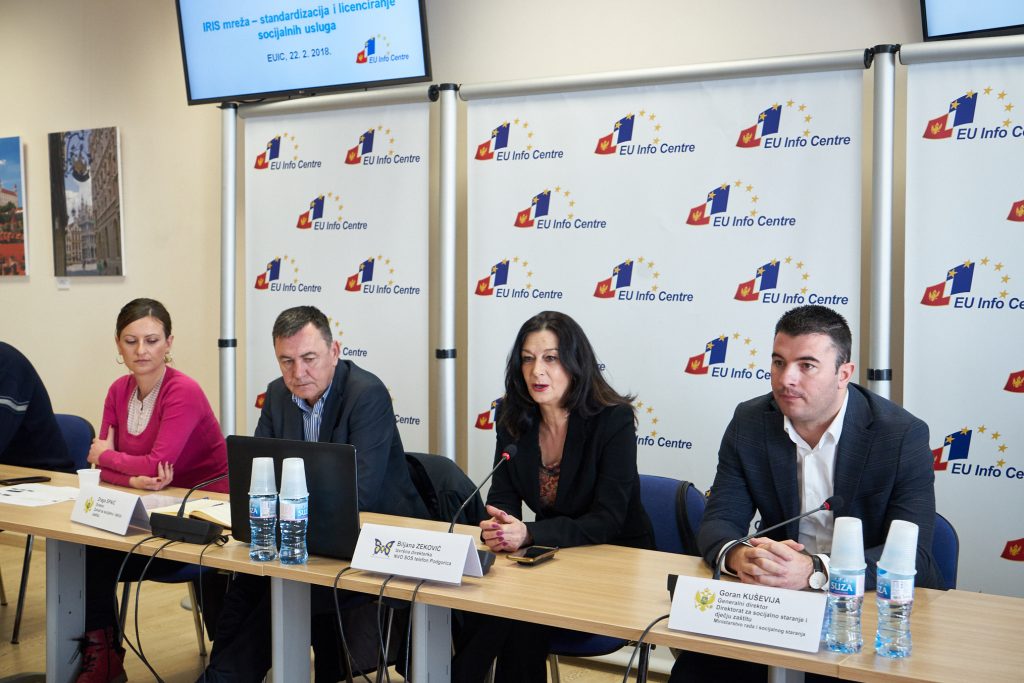 "In order to establish a service, it is first necessary to obtain a licence to perform this activity from the Ministry of Labour and Social Welfare. In order to obtain this licence, it is necessary for this organisation to be registered and to meet the prescribed standards, which depend on which services are being provided, and finally the professional worker who will provide those services has to have a licence for work issued by the Institution for Social and Child Protection," said Miletic.
Drago Spaic, director of the Institution for Social and Child Protection, said that the goal of the institution is to establish a clear database for the registration of services in the area of social and child care, as well as the organisations that provide them.
"The purpose of this is to raise standards in the area of social and child protection, as well as to raise the standards and expertise of social workers," Spaic said.
Goran Kusevija, director general of the Directorate for Social Welfare and Child Protection, said that the country's goal is to provide better services in this area.
"What raises the quality of our work is the system we have introduced: the taking of a professional exam – that all service providers and employees in centres and institutions of social and child protection must pass a professional examination," Kusevija said.
The project "CSOs for the Protection of Sensitive Migration Management" is funded by the European Union. The non-governmental organisation SOS Podgorica is a member of the IRIS network. IRIS connects currently 140 member organisations that provide different types of social services to different vulnerable groups: people with disabilities, at-risk children and young people, female victims of family violence, refugees, asylum seekers, etc.