Montenegro received another donation of medical protective equipment within the RescEU of the European Union Civil Protection Mechanism. The donation of 10,000 masks was provided by EU, while Romania procured and organised the distribution.
The Romanian Ambassador to Montenegro, Ferdinand Nagy, said that this assistance is another example of solidarity of EU member states with the countries of the Western Balkans, as well as a confirmation of extremely good relations between the governments of Romania and Montenegro. He expressed expectation that the donated equipment will contribute to preserving the health of the citizens of Montenegro.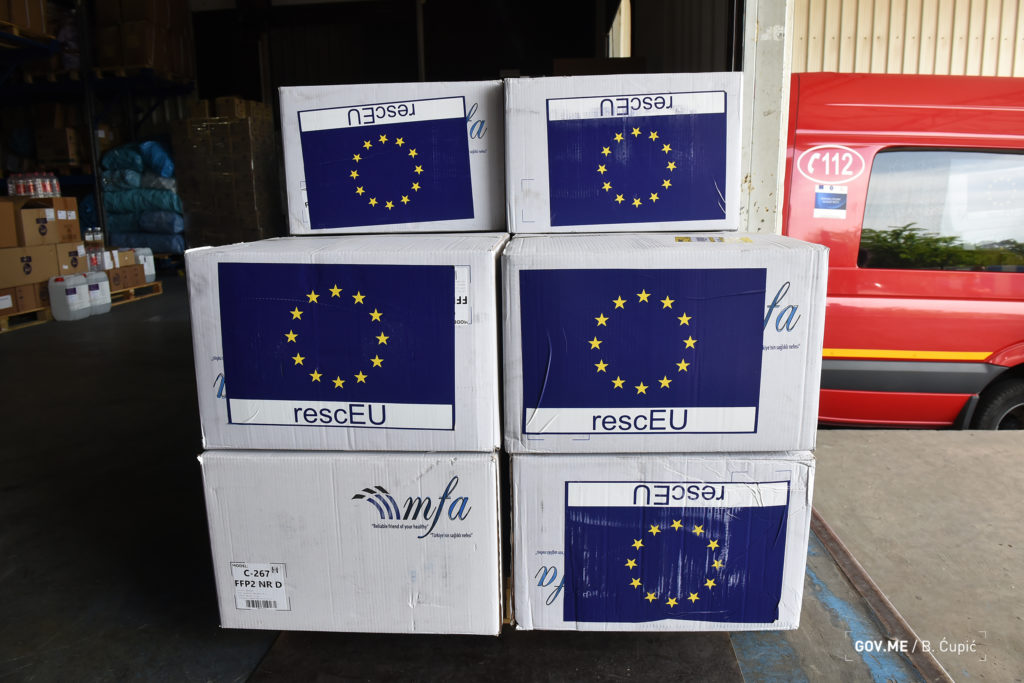 The Director General of the Directorate for Emergency Situations of the Ministry of the Interior, Mirsad Mulić, thanked Romania for realising this assistance, who showed that it inherits European values ​​and nurtures friendly relations with Montenegro. He added that this donation also shows how important it is to be a member of the EU Civil Protection Mechanism, through which Montenegro has received and sent assistance in the previous period.
The previous donation through the EU Civil Protection Mechanism was made possible by Austria, which donated 100,000 gloves, 1,680 liters of hand sanitizers, 720 bedding sets (single use), and 1,800 towels to Montenegro.