Cultural heritage is perceived as a common good of great significance and that is why its preservation is very important. This project was aimed at creating and promoting joint cross-border tourism products by encouraging partnerships in culture and tourism, and restoring neglected cultural and historical heritage in Municipalities Niksic and Pluzine in Montenegro, and Municipalities Trebinje and Bileca in Bosnia and Herzegovina.
Within the project, 40 valuable cultural and historical heritage locations and objects that have been inadequately managed and/or neglected are mapped and promoted as joint tradition and part of mutual offer. The project also increased the level of sustainable heritage management by creation of a joint plan for its protection and establishment of a functional steering structure.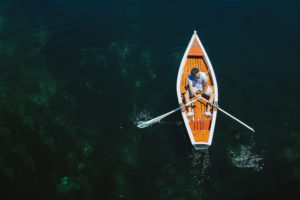 Traditional boats, originating from the XIX century, and docks on Trebisnjica and Zeta rivers are restored/reconstructed as part of cultural heritage, and offered as new tourist products to the visitors in the area. Additionally, newly developed joint tourism routes are created, which contributed to expanding the range of tourist offers in targeted municipalities and increasing the number of visitors in the cross-border area.