Currently, there are 13 small hydropower projects (HPPs) in Montenegro, while the state has issued permits to build another 88 HPPs. Non-governmental organisations dealing with environmental protection are calling on the Government of Montenegro to abandon the construction of small hydropower projects (HPPs) on the Moraca River, due to their negative impact on nature. As a solution, the NGOs suggest that the larger investments are focused towards wind farms, solar power plants, and other forms of renewable energy sources, which carry less damage to the environment.
This was announced at the preparatory meeting at the EU Info Centre, which was organised by the NGO Green Home, before today's Ministerial Conference on Clean Energy Transition.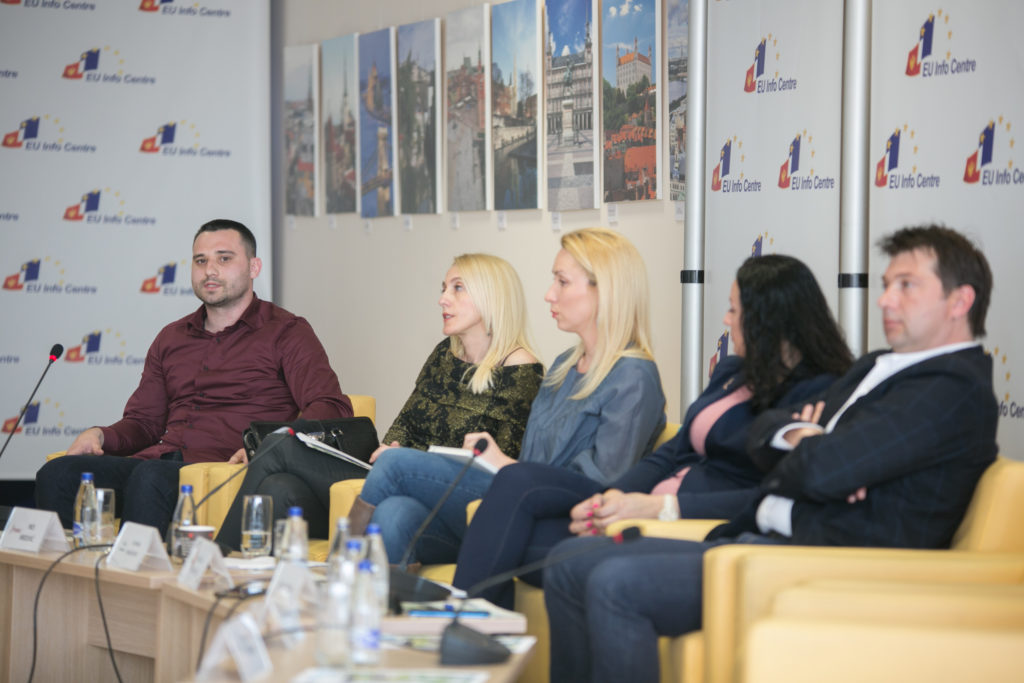 The Executive Director of the NGO Green Home, Natasa Kovacevic, stated that the existing small HPPs have already caused enormous damage on the environment, without bringing significant benefits for our energy system.
"We urge the Government of Montenegro to simply turn off the Moraca HPPs from further energy planning and in terms of renewable energy sources, because they certainly do not belong to green energy, nor can they comply with the necessary principles. On many fronts, it has been proven that these projects are unprofitable and unacceptable. We call for no further discussion on this issue and that it should be closed," Kovacevic said.
The ichthyologist and professor at the Faculty of Natural Sciences and Mathematics (Biology), Danilo Mrdak, explained, in a picturesque manner, why hydroenergy, although coming from a renewable source, is not a "green" energy. He compared the installation of small HPPs on the tributaries of large rivers, as an alveolar inflammation that leads to pneumonia. "If you turn every small river into a small HPP, you've clogged all these alveoli. We cannot breathe if all of the alveoli are clogged, neither can the big ecosystem of Lima or any other river function, if it is burdened in such a way," Mrdak said.
The Project Officer at the World Wide Fund for Nature (WWF), Adria Milija Cabarkapa, recalls that the Ministry of Economy has declared all of documentation, related to the construction of the HPP in Moraca, as an internal secret.
"The Montenegrin Government and the governments in the region must finally stop promoting hydroenergy as a necessarily sustainable source of energy and a green energy source," Cabarkapa said.
The Research Coordinator for NGO MANS, Ines Mrdovic, claims that the Government of Montenegro has not been asking anyone for many years what model of energy development is best for the state and its citizens.
"Domestic, privileged individuals are allowed to build small HPPs and wind farms under privileged conditions. In this way, we citizens, or consumers, instantly become hostages of such irresponsible and wrong policies," said Mrdovic.
The Ministerial Conference on Clean Energy Transition in the Western Balkans is being held in Podgorica today. Besides the line ministers from the countries of the region, the conference is also attended by the European Commissioner for Enlargement and Neighborhood Policy, Johannes Hahn.