To mark the European Day of Languages, the General Secretariat of the Government organised an online competition for pupils of Montenegrin primary schools in English, French, Italian, German, and Russian, with 435 students participating. The top 15 contestants were awarded with prizes that were presented to them in the premises of the EU Info Centre.
During the awards ceremony it was asserted that the European Union seeks to provide citizens, in 24 official languages, with the necessary information on rights, obligations, and opportunities, and the fact that language learning should be an important part of the formal and non-formal education of Montenegrin students. While welcoming the winners, the EU Ambassador to Montenegro, Aivo Orav, said that out of more than 200 languages on the European continent, 24 are official EU languages, also adding that everyone should learn them.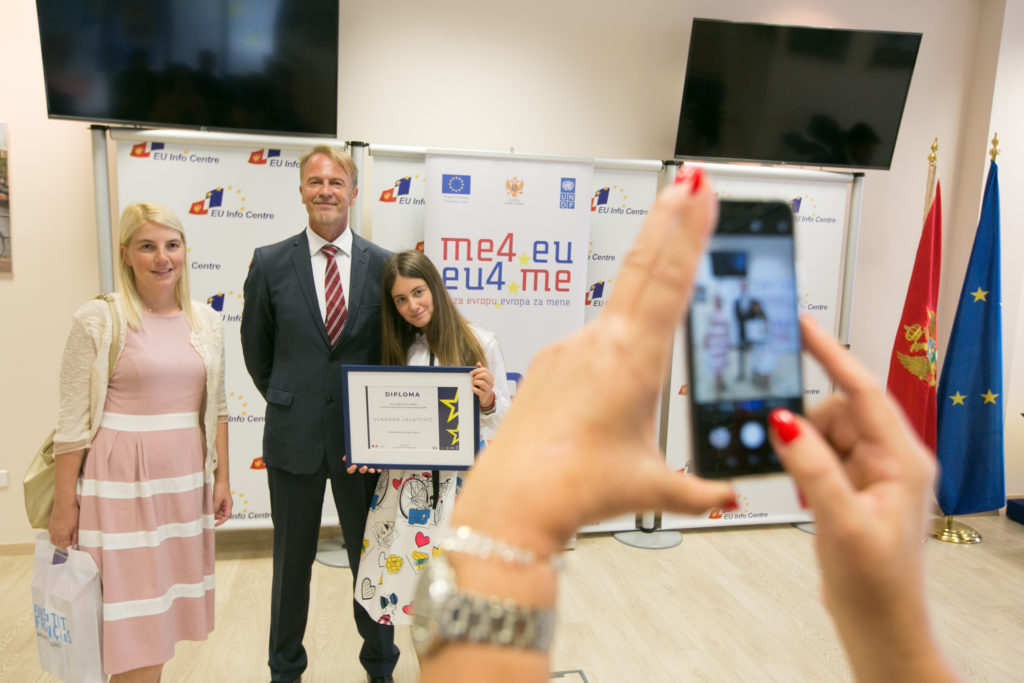 "This is an opportunity to develop an awareness of language learning and to celebrate the linguistic heritage of the European Community. Knowing a few words of the language of the country you are visiting will allow you to get acquainted with many and build new friendships," said Orav.
Speaking more than one language, he said, creates an opportunity for us to connect with people more easily and to find jobs more easily. Orav said he was pleased that Montenegro had decided to join the activities to mark this important date.
The Deputy Chief Negotiator, Marko Mrdak, said that the European Day of Languages was first celebrated in 2001 to jointly highlight the richness of the European culture and the diversity of languages.
"A language is the starting point for the development of culture and it conveys the specificities of a particular nation and climate, making the environment more beautiful," Mrdak said. The EU, he said, seeks to provide all citizens with the necessary information about their rights and obligations, as well as the opportunities it provides.
He expressed hope that Montenegrin citizens will soon be EU citizens, as well, and this is why they should obtain the best knowledge of foreign languages in order to take advantage of all that the EU has to offer.