Responding to the emergency of COVID-19 crisis and to the need of providing support to inmates and prison staff, Council of Europe donated the first lot of personal protective equipment to the Administration for the execution of criminal sanctions in Montenegro.
In total, 2.000 masks, 50 l of hand disinfectants and 10 dispensers were handed over to prison administration.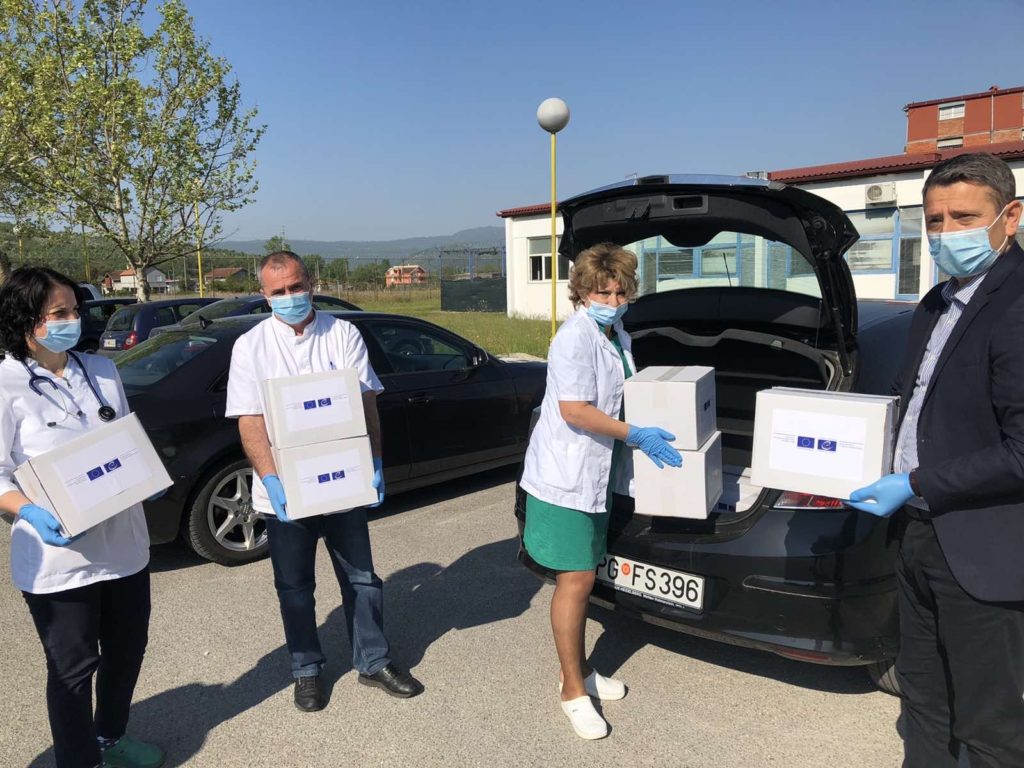 The donation builds on the efforts of the prison administration to follow the recommendations of CPT statement of principles issued on 20 March 2020 for the treatment of persons deprived of their liberty in accordance to the World Health Organization guidelines. It will assist authorities address COVID-19 crisis while at the same time improve the protection of human rights, as well as the living conditions of prisoners.
The initiative is part of the Action "Further enhancing human rights protection for detained and sentenced persons in Montenegro", an extensive cooperation with Montenegrin prison authorities since 2016 through the joint Horizontal Facility programme financed by the European Union and the Council of Europe and implemented by the Council of Europe.