The PRIME (Professional, Responsible and Inclusive Media) project, implemented with the support of the European Commission, will facilitate the promotion of inclusive and research media content, highlighting the minority perspectives.
By signing an agreement on cooperation between the project promoter – the Galileo production company, the project partners – the NGO of the Association of Youth with Disabilities of Montenegro (UMHCG), the NGO 35mm, the NGO Roma organisation "Walk with us – Phiren Amenca," the NGO LGBT Progress Forum, the NGO 4Life and Associate Partner – and the UCG Faculty of Political Science officially launched a 26-month project. The project aims to strengthen the professional media scene in Montenegro through a sustainable contribution to participatory democracy and the process of European integration, strengthening inclusive reporting, independent and investigative journalism on the EU integration, while at the same time emphasising the perspective of minorities.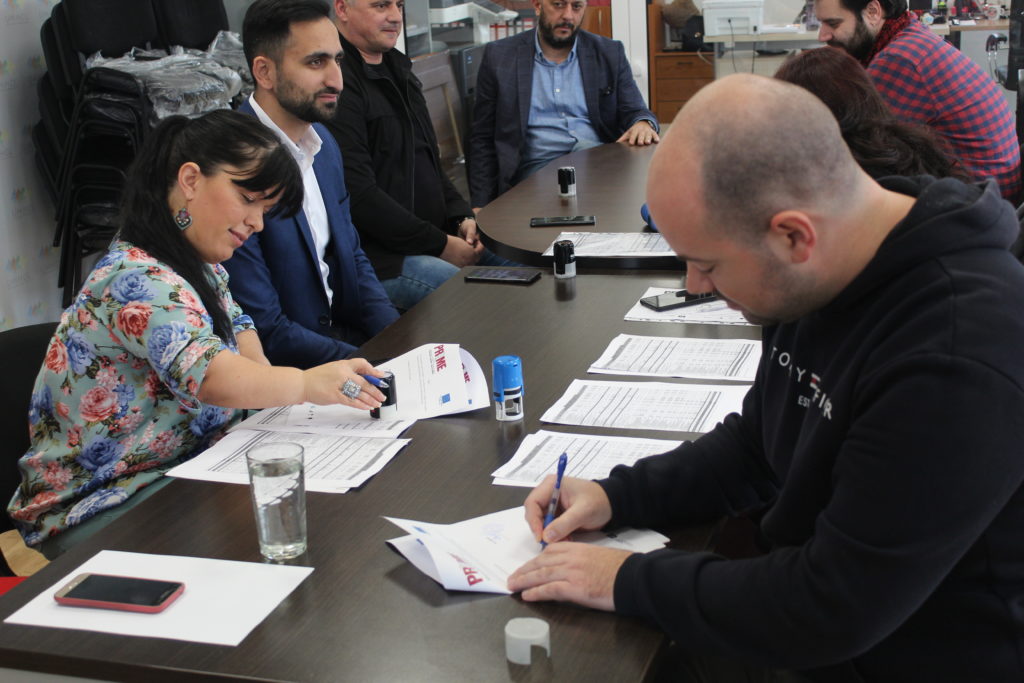 The target groups of the project are: women, the LGBTIQ community, the Roma community, people with disabilities, (former) psychoactive substance users, journalism students, the media, media professionals, citizens, especially young people, as well as civil society organisations.
Project activities include: the education of representatives of minority groups, journalists and journalism students on investigative journalism, human rights, EU integrations, ethical reporting, digital and new media, interaction with the audience; developing a guide on responsible and inclusive reporting on the EU accession and its promotion and presentation; forming a media outlet for inclusive reporting on the EU accession and marginalised groups; drafting and publishing research stories; making documentaries; a media festival and the closing conference.
The implementation of the project will take 26 months, starting from 1 February 2020, with a total budget of €245,600.