PODGORICA, 14 November 2017 – The Centre for Democracy and Human Rights (CEDEM) presented in the EU Info Centre the results of its research that deals with the problem of child begging in Montenegro. The findings show that, in most cases, child begging is either initiated, supported or tolerated by the parents of the children involved, and that in fact it represents a strategy for the survival of Roma and Egyptian families that live in very poor socioeconomic conditions.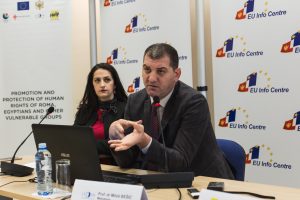 "Working actively with parents is of crucial importance. If we do not work with parents and if they do not prevent their children from begging, but instead encourage them to start doing this, and if this part of the problem is not resolved, it is difficult to expect a reduction in child begging and the safeguarding of children in general," said Professor Miloš Besić, a methodologist and researcher.
In addition to parents' carelessness, a key cause of child begging is the absence of Roma and Egyptian children from the regular school system, which is why they turn to mechanisms of "getting by" on the streets, as well as the effect of the Roma community in a wider sense, which produces segregated Roma settlements with a specific way of life and, generally, a culture that is largely based on "getting by" of all kinds.
The research suggests that the key to combating begging is to include children in the education system. In order to achieve this, it is necessary to ensure the cooperation of parents and this can be done best by engaging Roma mediators in the process and by coordinating the work of all the relevant institutions. In addition, in order to resolve the situation on the ground in the short term, it is proposed to establish a shelter or a day care centre for child victims of begging, who usually spend the day on the streets.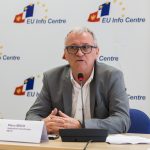 Begging is only a symptom of a more serious problem that is being tackled with the support of donor organisations, says the German organisation HELP.
"Child begging is not an isolated problem. This is the result of the socioeconomic characteristics in which Roma and Egyptians live. Therefore, the fight against begging must be directed at improving these socioeconomic conditions and on the overall social inclusion of this community," said the Regional Coordinator of HELP, Klaus Mock.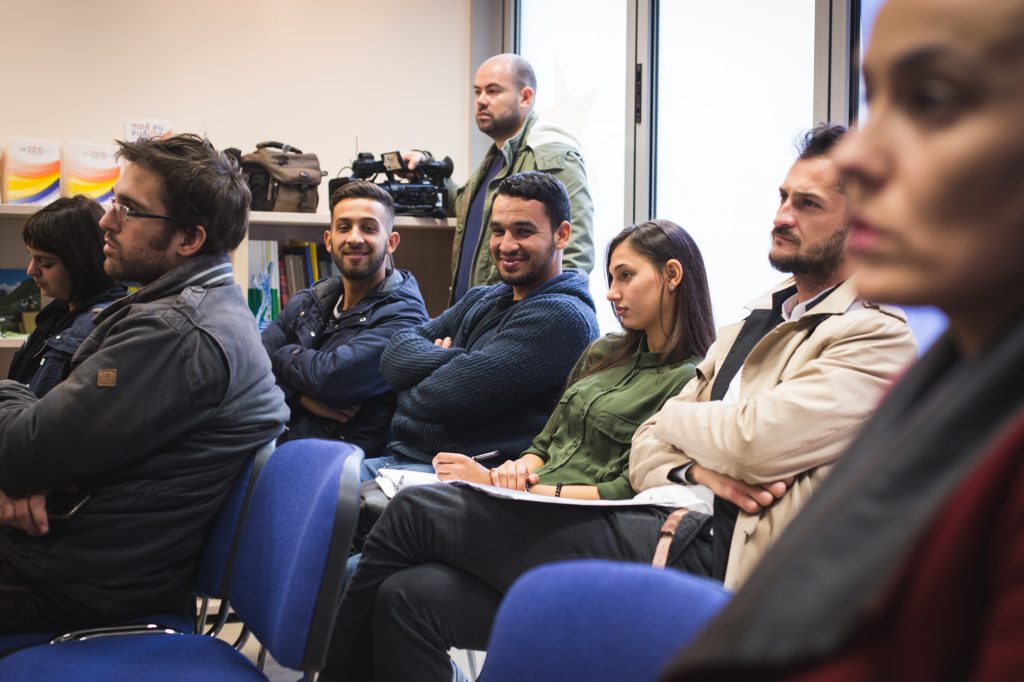 The survey "Child Begging in Montenegro – Key Findings and Recommendations" was carried out in September in six Montenegrin municipalities: Berane, Bijelo Polje, Podgorica, Nikšić, Bar and Tivat.
It is the part of the project "The Promotion and Protection of the Human Rights of Roma, Egyptians and Other Vulnerable Groups", implemented by HELP, in cooperation with CEDEM, the Roma Education Fund and the Red Cross of Montenegro, with the support of the European Union.