The European Union in Montenegro and the Council of Europe have helped the Roma-Egyptian (RE) community in Montenegro during November in order to mitigate the effects of the COVID-19 virus, through the joint ROMACTED programme, and through the national partner organisation NGO Young Roma. The total value of all activities carried out by this NGO last month was over € 18,500, and assistance was provided to the RE population in Bijelo Polje, Herceg Novi, Berane, and Bar.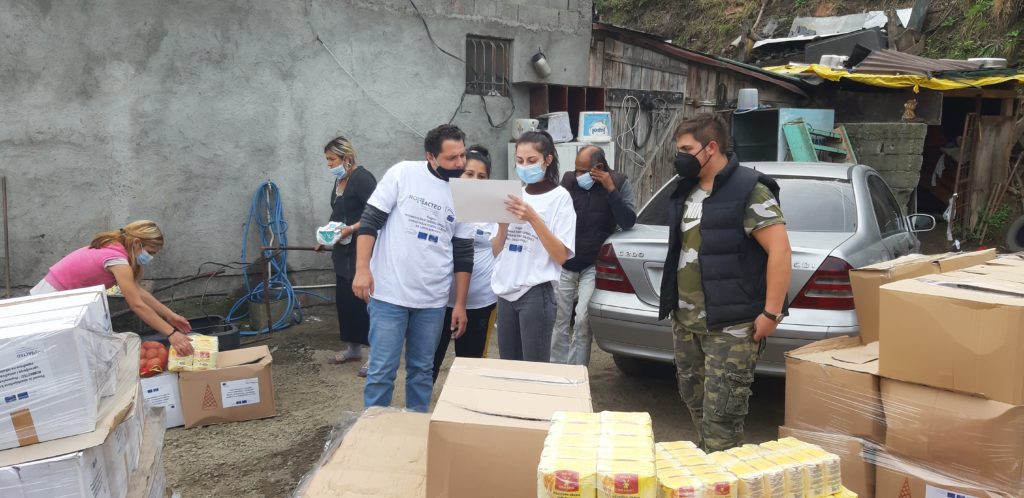 In Bijelo Polje, 70 Roma families received aid packages, which included food, personal hygiene products, baby food, sweets, and cosmetics. In Herceg Novi, 71 families received 100 aid packages, and in Berane, based on personal requests of individuals, in order to facilitate work and improve sources of income, 125 pieces of tools were provided for 50 users. In Bar, 12 RE high school students received vouchers worth up to €100 to buy clothes, shoes or school textbooks.
"Having in mind that the coronavirus affects the income and living standard of the Roma community, which is the most vulnerable group of the population, and whose financial possibilities are limited, it was decided to re-grant aid through several sets of measures. The NGO Young Roma will continue to help the Roma community in the coming period in accordance with the project tasks and opportunities, and to fight for the improvement of their position in all areas," said Samir Jaha, Executive Director of the NGO Young Roma.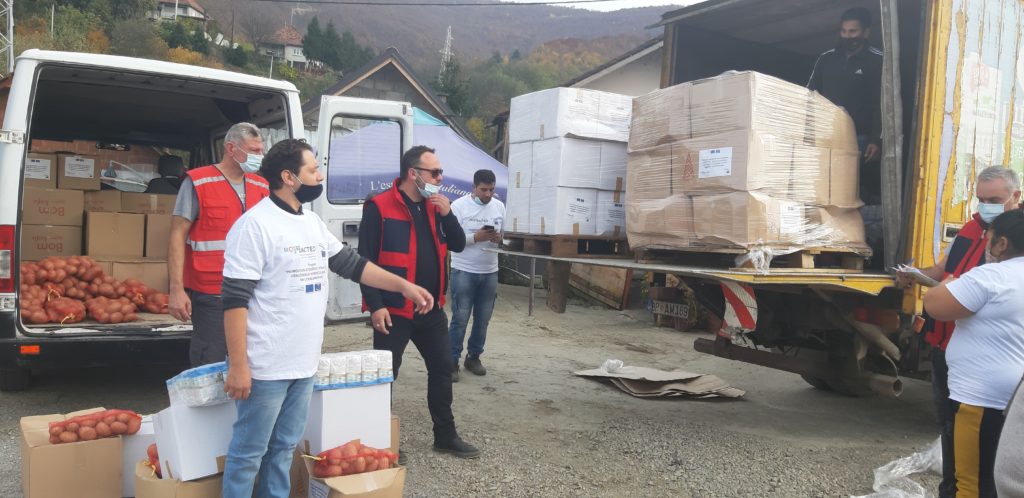 In the previous period, from March to the end of November, in order to mitigate the consequences of the pandemic, 626 Roma families in Tivat, Bar, Ulcinj, Niksic, Herceg Novi, and Bijelo Polje received a total of 34 tons and 696 kilograms of assistance packages under the ROMACTED programme. The total value of aid granted during 2020 in these municipalities is worth €36,233.6. Through the same programme in Podgorica, in the neigbourhood Vrela Ribnička, near the buildings where the RE community of 1300 people lives, and in cooperation with Zelenila d.o.o. and the Secretariat for Social Welfare of the Capital, a children's playground was built, since children in this part of the city lacked the space for quality leisure time.
ROMACTED – Promoting Good Governance and Empowering the Roma Community at the Local Level is designed to build the political will and sustainable policy of local government participation, increase local governance, build capacity, and encourage the empowerment of local Roma communities to contribute to the design, implementation and monitoring of plans and projects involving them. The ROMACTED programme is funded by the Council of Europe and the European Union, while the NGO Young Roma is a partner organisation in its implementation. The programme is being implemented in seven Western Balkan countries and in Turkey. In Montenegro, this programme is implemented in eight municipalities: Berane, Bijelo Polje, Niksic, Podgorica, Herceg Novi, Tivat, Bar, and Ulcinj.