During the celebration of Europe Month, the EU Delegation to Montenegro and the EU Info Centre organised the European Day in Kotor, on Friday, 31 May. During the day, citizens of Kotor and tourists had the opportunity to visit the exhibition "Montenegro and the European Union – a lasting partnership," representing projects financed by the EU in Montenegro. In addition, all of those who were interested could visit an EU stand and learn more about the European Union and the European integration of Montenegro. The visitors also received EU-branded presents, while the children put together a big puzzle in the shape the EU flag.
"We are happy to be in Kotor today, where we can talk with citizens and tourists about the European Union, the European values, the benefits of membership, but also the challenges brought on by the European integration process. Interestingly, besides the local citizens, our stand was also visited by foreigners, mostly British, with whom we discussed the current situation in their country. This confirmed that the European Union is always an interesting topic which can, and should, be discussed. This is exactly why this year we decided to celebrate Europe during the whole month of May, in order to introduce citizens to everything that the EU represents," said the Head of the Political, European Integration and Trade Section at the EU Delegation to Montenegro, Plamena Halacheva.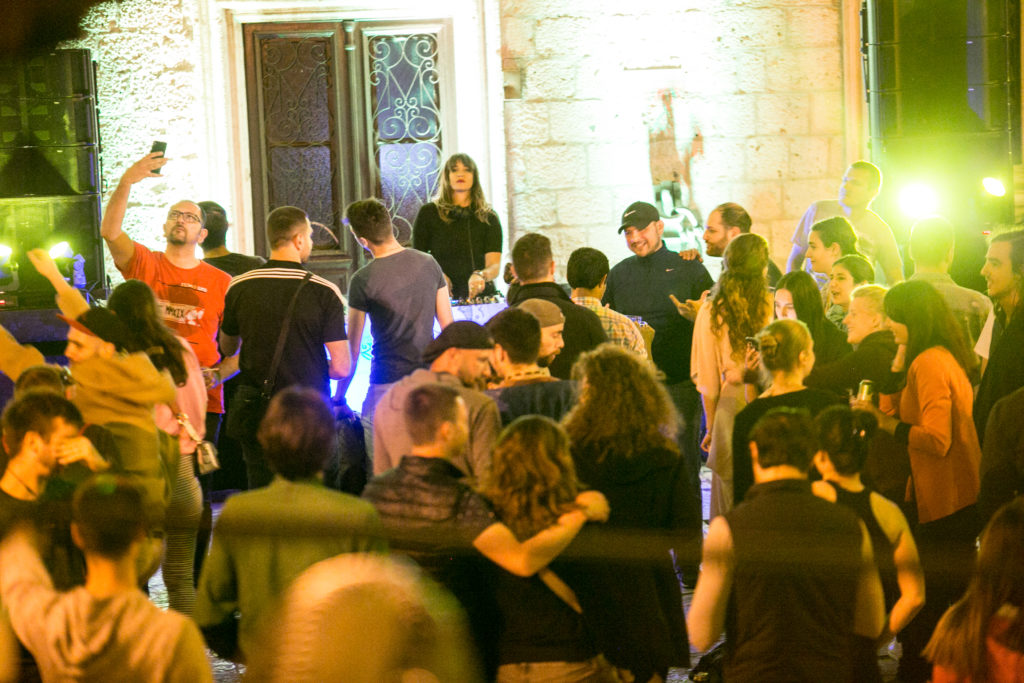 In line with this year's slogan "Tune up on Europe!" the European Union in Montenegro organised a party as a gift to Kotor and its citizens. The Montenegrin DJ Mr Goju and the regional DJ Aleksandra Duende were invited to play.
"People in Montenegro always warmly welcomes me, but even now I was so positively surprised with audience. This was the first time for me to play music in Old town Kotor and on open air. Atmosphere was great and energy exchange with audience was amasing. I very looking forward to come to Montenegro again", said Duende after the party.
The celebration of Europe Month began on 9 May, Europe Day, with an event about environmental protection, which was organised for children at the EU Info Centre. The main event was organised on 10 May in the centre of Podgorica, during which the European Court was open, and in the evening a concert at the Independence Square was held. In cooperation with partners, during the whole month, other exhibitions, concerts, lectures, and workshops were organised throughout the country