If there were no ancestors, then there would be no descendants. But what if the ancestral family's legacy is a crime that is unimaginable to its descendants? Rainer Höss, grandson of Rudolf Höss, the infamous commander of an Auschwitz concentration camp, is still seeking an answer to that question. At a panel called "The Development of a Memory Culture," held at the EU Info Centre, Höss's grandson spoke about his grandfather's atrocities.
"It's hard to explain what it feels like to be the grandson of someone like that. On the one hand, it's a good feeling to fight the fascism that is currently growing across Europe," said Höss, who travels around the world talking about the atrocities committed by his grandfather – especially across schools in his native Germany.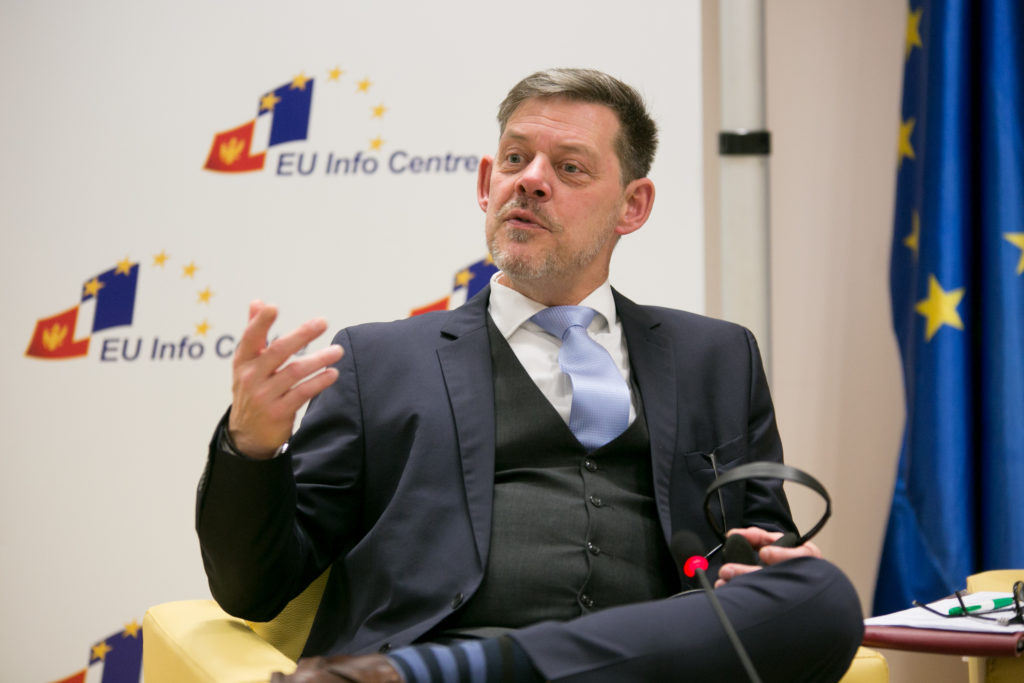 It was during one of these lectures that he realised that the reason fascism has once again strengthened in recent years was insufficient education. The solution, he said, is in open conversation and mutual understanding.
"The problem in my family was that fascism was not hidden but glorified. My parents glorified what my grandfather did, they said he was a good soldier, a good father… That doesn't work in the end. It didn't work for me," Höss noted, adding that he left his family at the age of 15, and has not had contact with them since.
He stated that his aunt committed suicide in 1989, and up until her death, believed that Jews deserved the pogrom. Ironically, she is buried at a Jewish cemetery in Washington D. C.
"It's really awful. I tried for three years to get her out of there, but the Jews said that anyone could be buried in their graveyard. I go there, I visit her, and sometimes I do stupid things. The last time I marked her grave so everyone would know that a Nazi lies there," Höss revealed.
Aleksandar Reljic, the Serbian director and author of the film "Grandson," and Daliborka Uljarevic, Executive Director of the Centre for Civic Education, also spoke at the panel, as well as Simone Boersma, a member of the Board of Directors from the "Footsteps" Foundation in the Netherlands.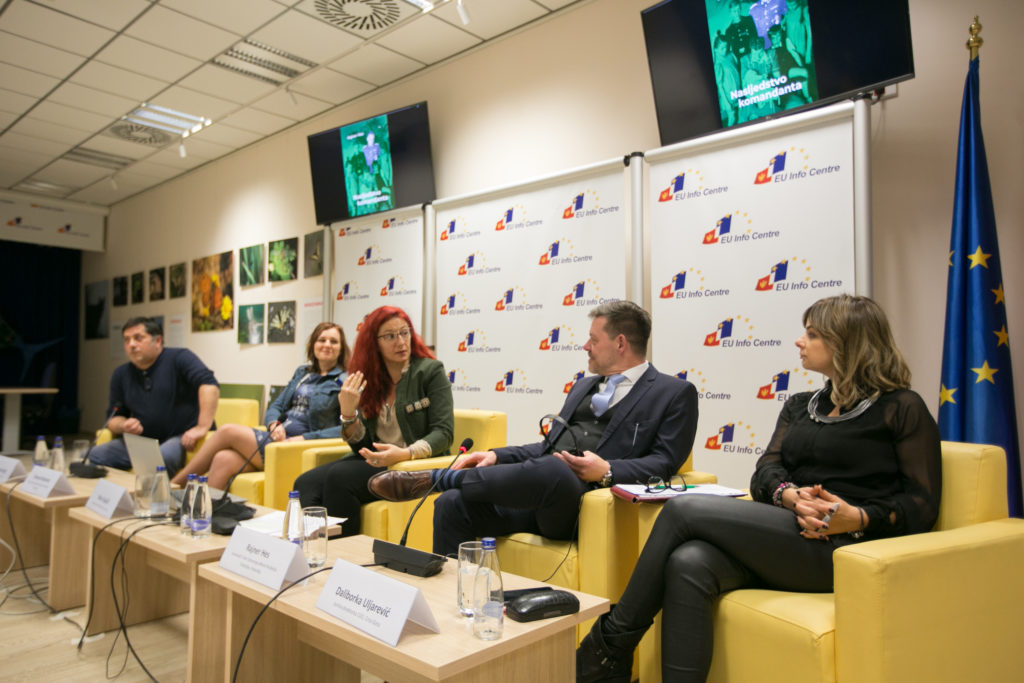 "Intolerance is growing, not only when it comes to religion, but also sexual orientation, and I think these are important points for us as a foundation to work on," said Boersma, who is promoting his book "The Commander's Legacy" with Höss.
Reljic had also collaborated with Höss through his documentary about the German, called "Grandson," although he insists that the original word "Enkel" be used.
"That word best describes the person that Rainer is, because whatever he does in his life, he will always be a grandson. This film is actually about Rainer and his relationship with the now-deceased Auschwitz survivor Eva Mozes, who symbolically adopted him as her grandson. They had a common goal, which was to fight against Nazism, and anti-Semitism," the director explained.
The Executive Director of the Centre for Civic Education Daliborka Uljarevic took the opportunity to point out problems in negating such crimes in Montenegro and the region.
"Our mouths are full of anti-fascism. Last year was the year we most talked about… It would be wonderful if it was true that we had anti-fascism, while simultaneously turning places of anti-fascist suffering into casinos and luxury hotels," she stated, alluding to the transformation of the Mamula camp into an exclusive resort.
The panel, which provoked a lively discussion among participants, concluded that as a result of this, dealing with the past never really ends.