The celebration of Europe Day, which will last throughout the month of May, began on 9 May at the EU Info Centre. The main theme was the protection of nature. Over a hundred children from Podgorica's kindergartens and elementary schools gathered to follow the play "Who is throwing trash over there?" in a practical and interactive way.
"It is very important to start learning about European values, which include environmental protection, ​from an early age. We often talk about it art school, but it's good to learn about it through practical methods", said Aleksandra Miličić, a second grade teacher at the elementary school "Milorad Musa Burzan" from Podgorica.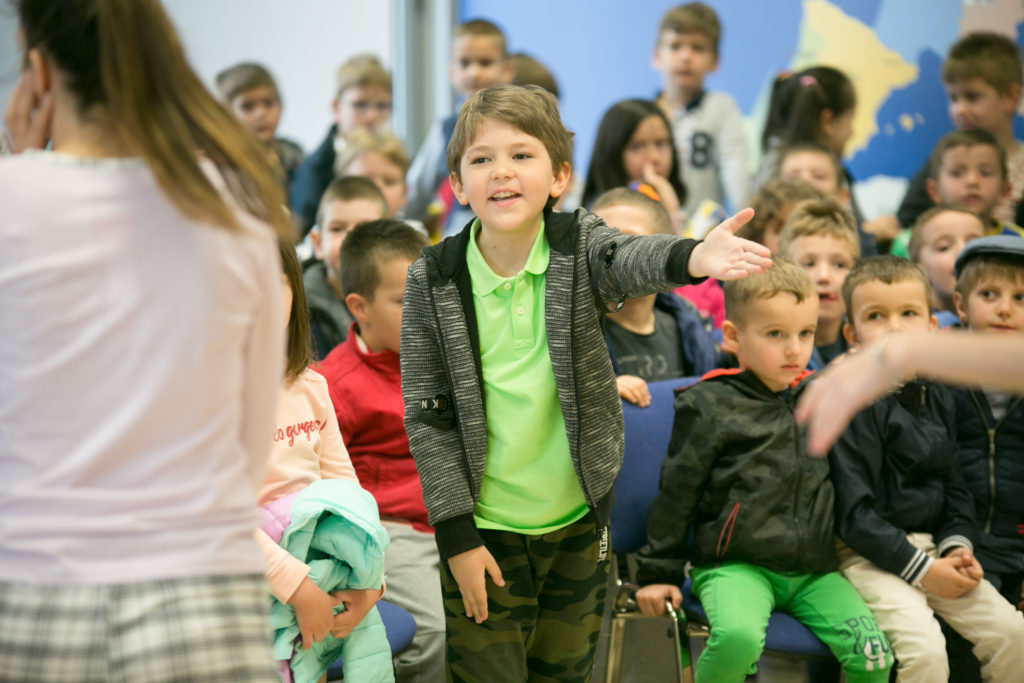 The Delegation of the European Union in Montenegro and the EU Info Centre decided to dedicate the first day of the Europe Day celebration to the issue of environmental protection because it is one of the most important areas of the EU-Montenegro negotiations.
"Europe Day in the EU Info Center this year is dedicated to the protection of the environment, because it is the largest, most expensive, and one of the most important areas in the negotiations between Montenegro and the European Union. This topic is at the top of the EU's priorities, and the education of the younger generations is one of the best ways to gradually, but surely, achieve that priority. That's why we transformed the EU Info Center into a small green oasis and invited girls and boys from nearby kindergartens and elementary schools so they can learn through the performance and workshop why it is important to protect nature", said Nadežda Dramićanin from the Delegation of the European Union to Montenegro.
" Who is throwing trash over there?" is an interactive play that teaches children how to properly dispose of waste and protect the environment. During the workshop "The Path of the Seed," organised by the NGO "Eco Logic," they had the opportunity to learn how to recycle and plant.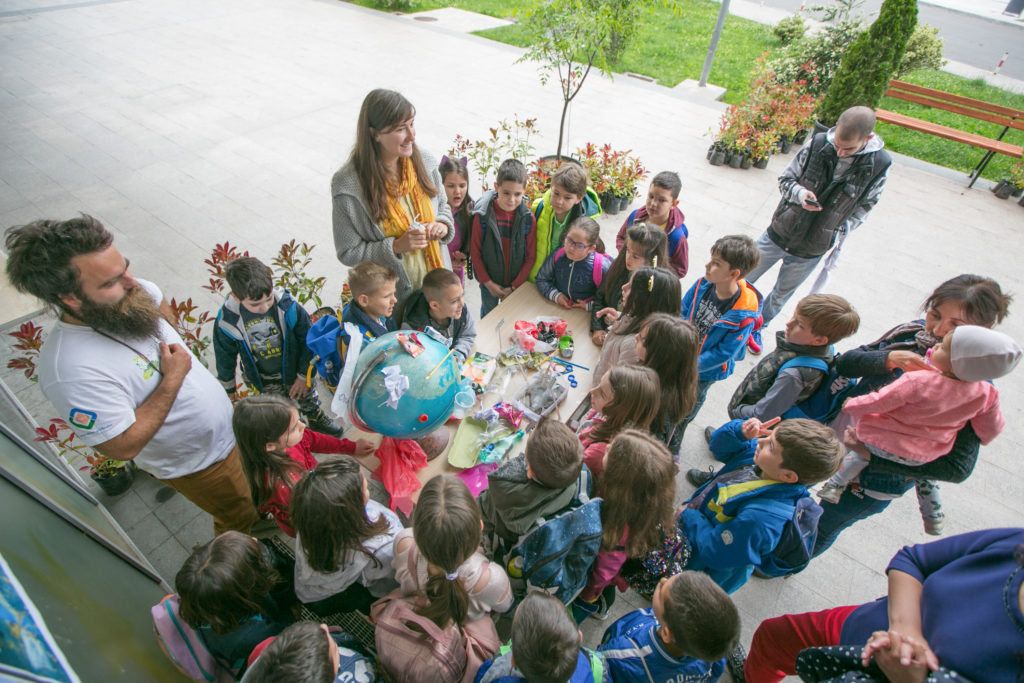 The celebration of Europe Day continued on Friday, 10 May, when the European Courtyard was set up in the center of Podgorica, between the buildings of the Main City and the National Library from 11:00 to 15:00 CET. The children will have the opportunity to enjoy an entertainment programme, while other visitors will have a chance to visit the fair dedicated to presentations by the embassies of EU member states and EU projects in Montenegro. The EU Delegation in Montenegro traditionally organises a concert for the citizens in honor of Europe Day. This year, at the Independence Square, after 20:00 CET, the regional bands Gramophondzie and MaiKa performed, bringing a new and modern sound to the main square of Podgorica.