Andjela Gacevic Sevcenko from Podgorica won the main prize – a bicycle – as a result of the quiz "Europe in the palm of your hand," which we launched at the end of April in order to help citizens overcome the period of the coronavirus epidemic more easily. Today, her name was drawn out randomly via the commentpicker.com app and was boradcasted live on Facebook. In addition to Andjela, the competitors who won the daily prizes were also announced. Out of 3,000 people who participated in the quiz, 380 of them fulfilled the condition (a maximum of two incorrect answers) and won daily prizes, such as T-shirts, umbrellas, backpacks, water bottles, and so on.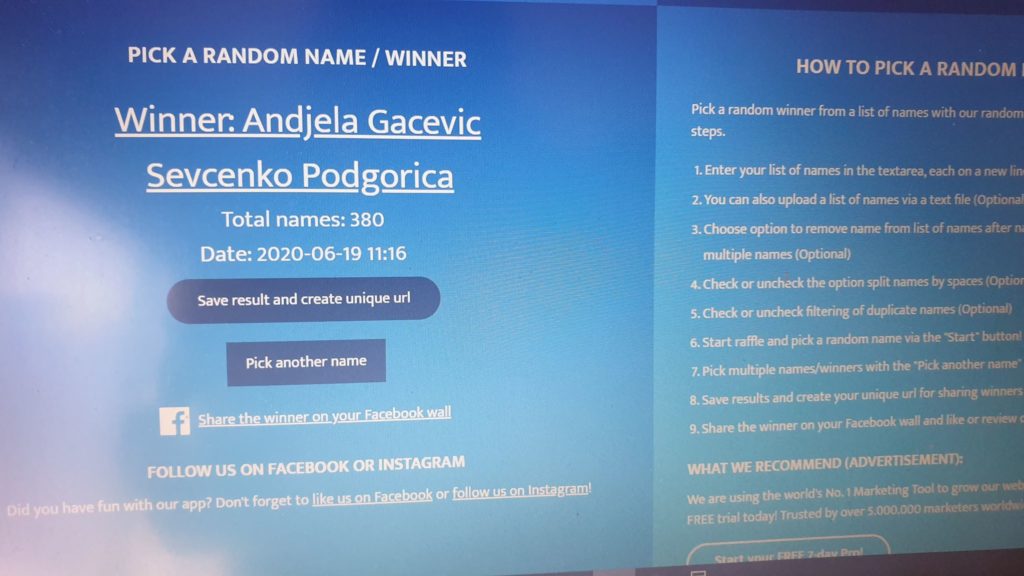 "At the time of the coronavirus epidemic, most of us spent out time at home. The European Union in Montenegro wanted to help people get through that period more easily, by having fun and learning something new about the European Union. We are surprised by the number of participants, but also by the great results, which confirmed to us that the citizens know and understand how the EU works. We use this occasion to congratulate all of the winners and invite them to continue to follow us, because we are preparing new interesting content," announced the EU Info Centre.
Winners of the daily prizes from Podgorica can pick up the prizes every working day from 9:00-17:00 CEST at the EU Info Centre, starting from 1 July, while the winners from other Montenegrin cities will receive their prizes by mail. You can read the names of all the winners here.