The finalists of the TV quiz "Eumetrija" – from Rozaje, Bijelo Polje and Cetinje – visited the EU Info Centre.  Students from the Montenegrin high schools had to answer questions which showed their knowledge about the European Union. The first place went to a team from the Rozaje High School, which consisted of Almasa Husovic, Semina Kalac and Aisa Kalac.  The Cetinje High School students David Vukovic, Jovan Cebalovic and Djordjija Prorokovic came in second, while the team from the Bjelo Polje High School, comprised of Iva Kljajevic, Elma Musovic and Luka Bulatovic, won third place.
The Quiz was implemented by the Centre for Civic Education (CCE), and in cooperation with TV Vijesti, was supported by the Delegation of the European Union to Montenegro, the EU Info Centre and UNDP, the Office for European Integration, the Ministry of Sports, and the Ministry of Education. There were 20 Montenegrin high school teams which participated during the quiz and showed exceptional knowledge about the European Union and Montenegro's accession process to the EU.
The host for the winners of the quiz in the EU Info Centre was the media and communications advisor in the Delegation of the European Union to Montenegro, Nadezda Dramicanin. She conveyed her personal experiences on education in the European Union, encouraging young people to think in a European way.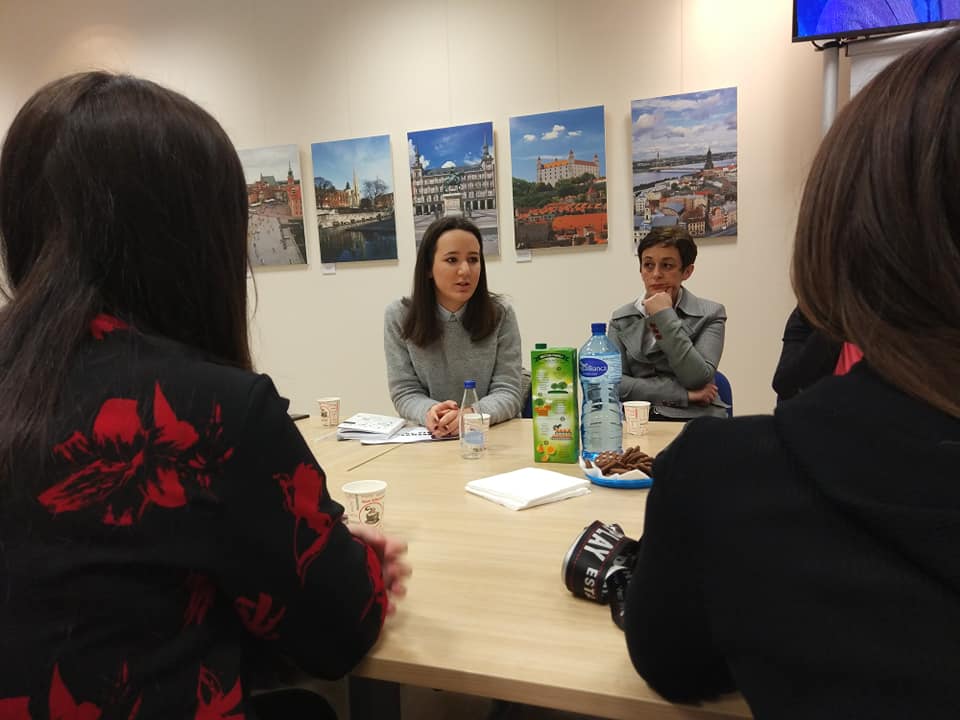 For the winners of the quiz, the EU Info Centre organised a short lecture on Erasmus, which is a European Union higher education programme intended for students, professors and higher education institutions. Milena Scepanovic, from the ADP ZID, shared her experiences and talked about how volunteering enabled her to visit many EU countries. Thanks to the Erasmus programme, she was given the opportunity to complete her Masters studies in Slovenia.
Take advantage of everything you can to get everything you can, asserted Milena Scepanovic, adding that Erasmus enabled her to form friendships  across Europe. The winners of the quiz said that they would like to know more about the European Union.
"Looking at my generation, I do not think they are sufficiently familiar with the European integration process. There are plenty of young people who know little about the European Union, the benefits it offers and the benefits that our society will have on the day when we become part of the European family" said Iva Kljajevic from the "Milivoje Dobrasinovic" High School in Bijelo Polje.
All of the participants agreed that the quiz was an interesting competition in which each topic was inspiring.
"We are the ones who bear the future of this country, and what we learned during this quiz will be applied in the future, and our future is the European Union," said Ajsa Kalac from the Rozaje High School.
The Montenegrin future generations, as a reward for their knowledge, went through a journey around the core of the European Union. Winners of the "Eumetrija" quiz will visit Brussels and the institutions of the European Commission.