Podgorica, 6 November 2017 – Young Roma had the opportunity to test how much they know about their language, culture and history, and later to improve on it, during a six-day summer camp for learning about Roma identity, organised by the NGO Phiren Amenca and with the support of the European Union.

Interested Roma high-school pupils and students were able to learn the most basic features of the Roma language, but also about the culture and history of their ancestors. Through an online information sheet, which was compiled during the project, with key information about the language, culture and identity of the Roma students, not only they, but also others, are able to review the material.
"Roma do not have the opportunity to learn in their native language, not only in Montenegro, but also further afield. In our opinion we would see better results with Roma children in elementary schools and in the education system generally, if Roma children were able to learn in their mother tongue," said Elvis Berisha, the executive director of the NGO Phiren Amenca.
Funds of €3,206 for the NGO Phiren Amenca's camp was received from the organisation "Help" which is implementing the project "Promotion and Protection of the Human Rights of Roma and Egyptians and Other Vulnerable Groups". Through this project, seven grants have been allocated in order to improve the lives of Roma.
"The future of Roma and Egyptians depends on them. In total, we have awarded seven grants, and two were implemented by the NGO Phiren Amenca. This organisation deals with topics which are, in my opinion, very important for the progress of the whole Roma population," said Klaus Mock, Help's regional coordinator.
The Ministry of Labour and Social Welfare also participated in the grant commission. A representative of this ministry stated that the state is working to increase the quality of education for members of the Roma and Egyptian populations, and to ensure that Roma children preserve and learn their own language and use it later more actively.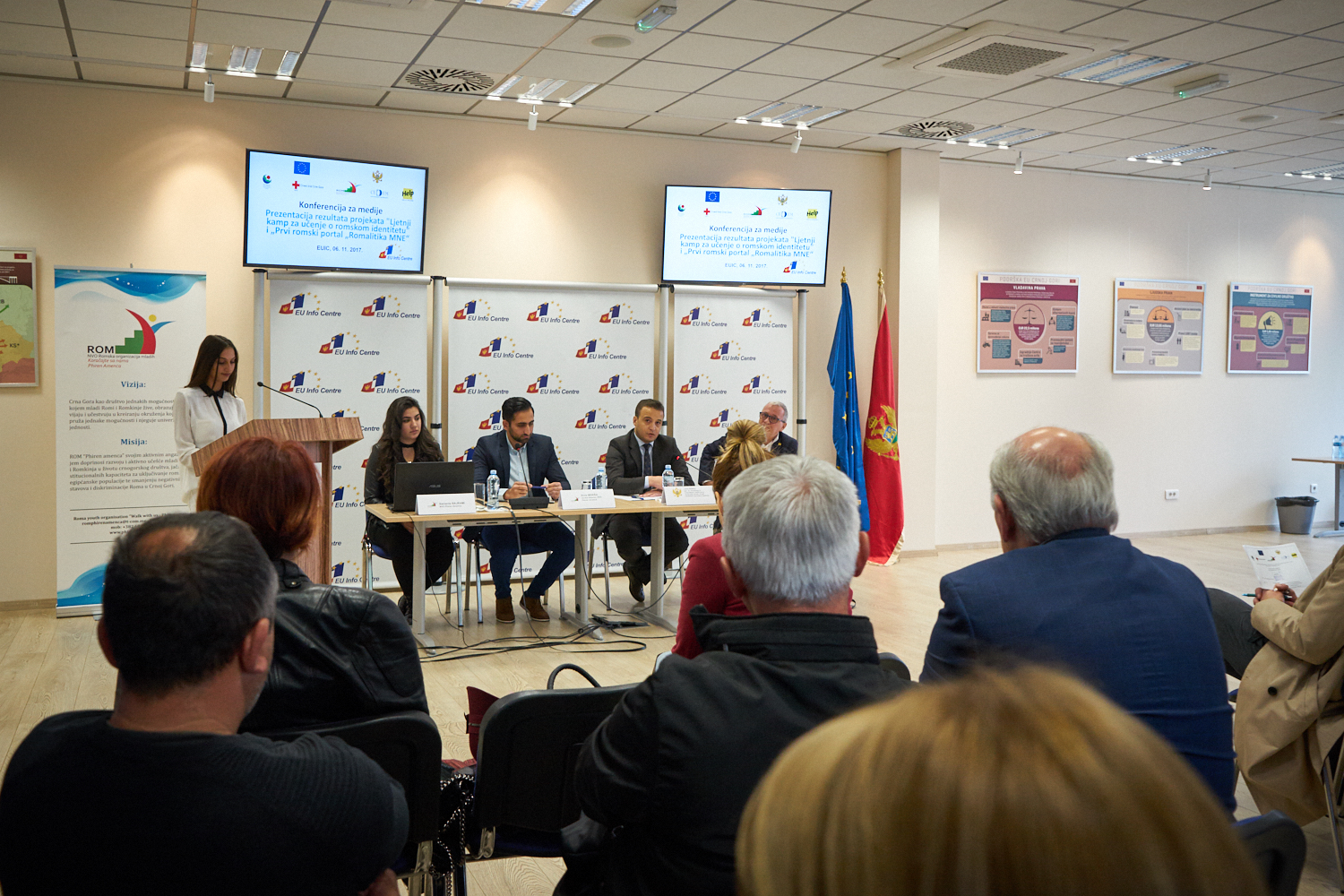 "Preserving the Roma language and the identity of Roma is not only one of the fundamental values of Montenegro and our ministry, but this value has also been recognised by Roma NGOs and the Roma National Council. I think we should give even more prominence to this topic in the future," said Leon Djokaj, the Director General for the Promotion and Protection of Minority Rights and Other Minority National Communities.
Those things that are common in the Roma community and the problems and challenges that Roma in Montenegro face, members of this community can read on the first Roma portal Romalitika MNE in their mother tongue. The creation of the portal was supported with €3,150 from the European Union.