The European Union in Montenegro organised the Summer Edition of the European Film Festival (EFF) in Zabljak, from 20 to 25 of July, in cooperation with the local tourist organisation. A total of six films were shown at the Cultural Center, and the entrance to all projections was free. The festival was officially opened by Veselin Vukićević, the President of Žabljak and the media adviser to the Delegation of the European Union to Montenegro, Nadezda Dramicanin.
"It is my great pleasure and honour to open the European Film Festival, which is being organised now by the fifth EU Delegation in Montenegro, together with the EU Info Centre and local partners. We want to work more on the local level and communicate more with the citizens. That's why this year we opened the festival in Žabljak, not in Podgorica, as it was usually orgnaised. I hope that you will enjoy the next five days with excellent European films" said Dramicanin.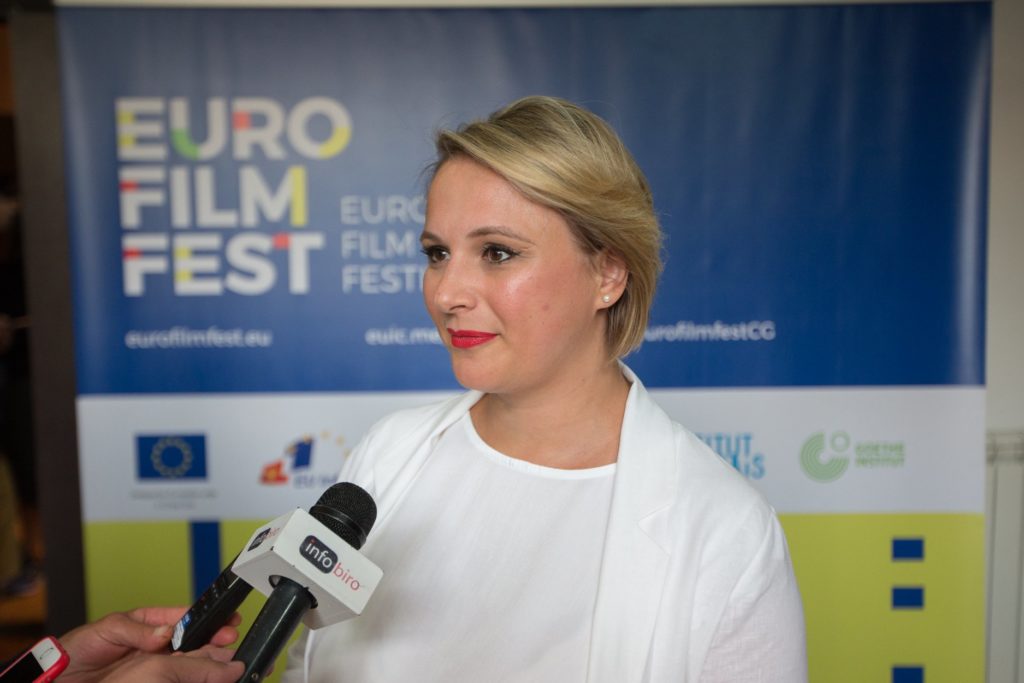 The President of the Municipality of Žabljak, Veselin Vukićević, said that hosting the festival is a huge honour for the local government.
"For the current touristic season, such a manifestation is a huge contribution. Therefore, I would like to thank the organisers, the Delegation of the European Union to Montenegro and the EU Info Center, as well as the Tourist Organszation of Žabljak, noting that all selected films have been rewarded on numerous occasions," said Vukicevic.
The festival was visited by 250 viewers. The inhabitants of Žabljak, the tourists, and residents of the surrounding towns had the opportunity to watch a satirical comedy / drama "The King of the Belgians," a French drama "Bloody Milk," a Portuguese-French-Brazilian co-production "Diamantino," as well as three documentary films "The Silence of Others," "Stranger in Paradise," and "The Distant Barking of Dogs." You can read more about the movies here.
During the visit to Žabljak, representatives of the European Union Delegation to Montenegro and the EU Info Centre also organised the European Union Day. The exhibition of EU projects "Montenegro and the EU – a lasting partnership"  in front of the Cultural Centre was open to the public for two weeks.
"During the EU Day, we talked with visitors. In addition, we prepared interactive content for young people and set up an exhibition of photographs of EU projects in Montenegro. I hope that we have succeeded in bringing the European Union closer to the citizens, because European integrations are happening at the local level and the benefits of the European integration are for citizens," said Dramicanin.
After Žabljak, the EFF will be organised in Podgorica and other Montenegrin municipalities during autumn.