Within the Regional Programme on Local Democracy in the Western Balkans (ReLOaD), a total of 50 projects were implemented by 37 non-governmental organisations, with the participation of about 7,000 beneficiaries in Podgorica, Niksic, Tivat, Kotor, and Pljevlja. Over half a million Euros were allocated through 13 competitions to non-governmental organisations in five municipalities, while €25,600 were spent to combat the consequences of the COVID-19 pandemic among socially vulnerable categories of the population. These results were presented at the closing conference, which was organised to mark the end of the four-year project funded by the European Union and implemented by the United Nations Development Programme (UNDP).
Daniela Gašparikova, the UNDP Resident Representative in Montenegro, pointed out the importance of this programme for local communities and the population.
"The practice introduced, shaped, and sharpened by ReLOaD is an example of how a participatory approach combined with the openness of local governments can help local communities, all in line with the best international standards."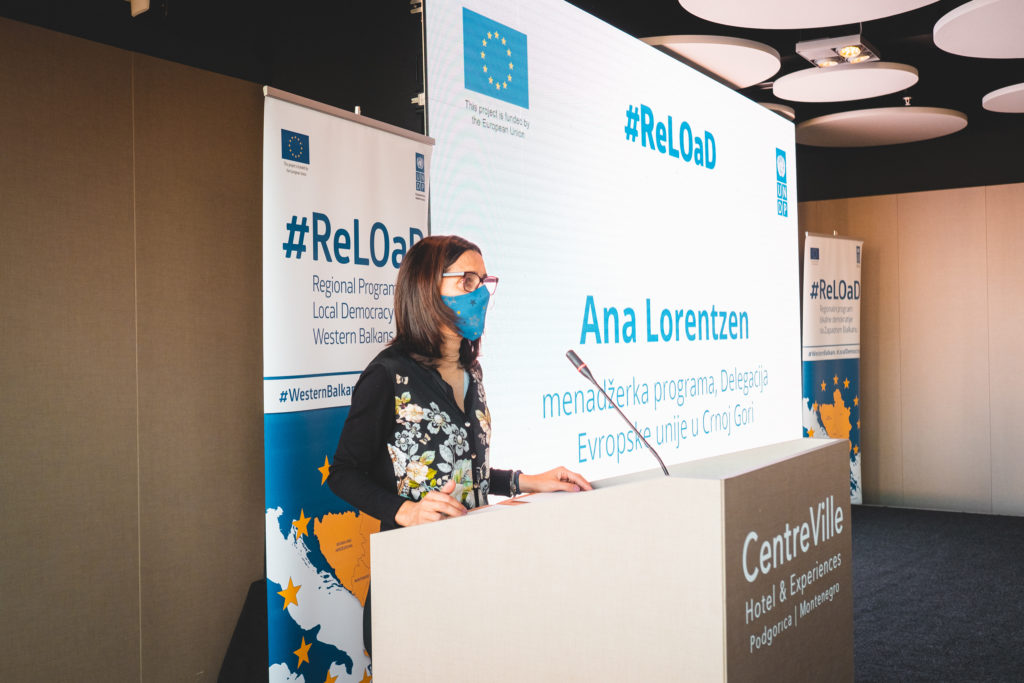 Ana Lorenzen, Programme Manager at the Delegation of the European Union to Montenegro, pointed out that the ReLOaD programme is a positive practice of cooperation between the non-governmental sector and local governments and reminded of the importance of this cooperation.
"It is the responsibility of all actors in society – from the local government, civil society and the international community – to ensure joint and committed work during the EU accession process. I believe that the ReLOaD programme can contribute to achieving this goal," she explained.
Jadranka Vukčević – Director of the Directorate for Local Self-Government, Ministry of Public Administration, Digital Society and Media – emphasised that the ReLOaD pop-up programmes are necessary for strengthening normative frameworks and principles for the functioning of the public administration, but also for cooperation between non-governmental organisations and local self-governments.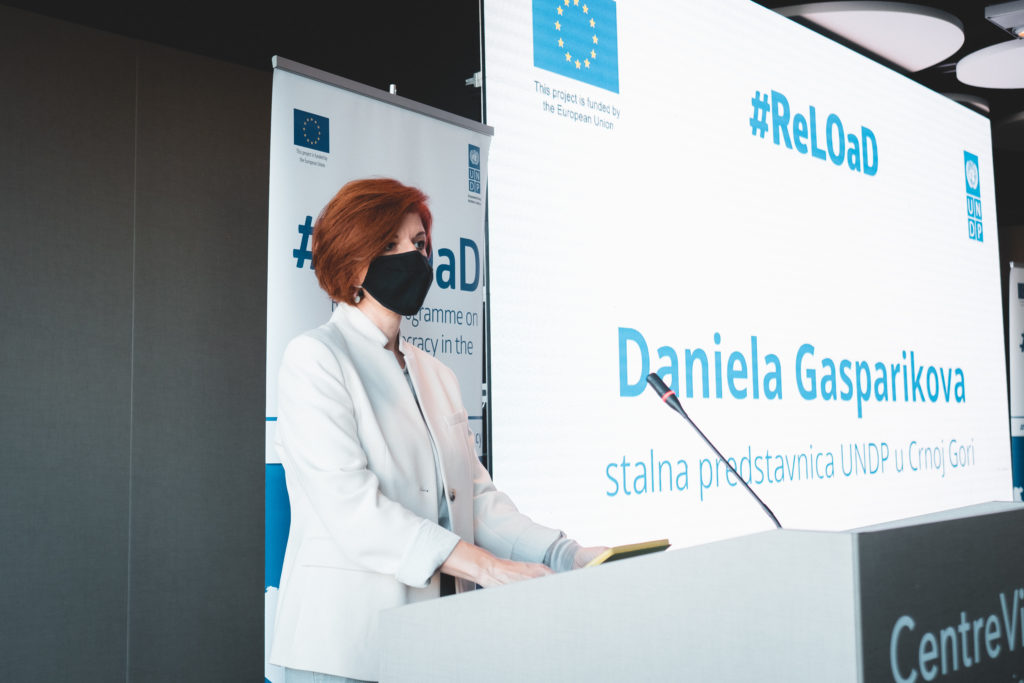 "In the five municipalities which participated in the ReLOAD programme, we saw that the intensified cooperation with the non-governmental sector, in terms of providing services to citizens, is of interest to the community. In addition to improved communication, the results of the implemented initiatives are better and better presented to the citizens, and the participation of citizens in numerous project activities is higher."
The Regional Programme for Local Democracy in the Western Balkans (ReLOaD) is a European Union-funded programme that was implemented in six countries and territories in the region using a methodology for funding NGOs based on the principles of transparency and accountability, following the practice in EU member states.