Using garden tools or wearing shepherd's attire is not the most popular or trendy form of living in Montenegro nowadays, although these down-to-earth methods can provide a decent income and a pleasant life. The European Union has recognised that an improvement in the economic situation can change through the development of rural areas. Through the IPARD programme (Instrument for Pre-Accession Assistance for Rural Development) the EU will invest €39 million in Montenegro. The project is worth over €70 million in total and has sparked the state and farmers to also join in on the investment.
The results of the first IPARD public tender, worth €12.5 million, were presented last week in Cetinje. There were 21 businessmen from Bar, Bijelo Polje, Budva, Cetinje, Mojkovac, Niksic, Podgorica, and Pljevlja who received financial grants for projects in the meat, fruits and vegetables, milk, and wine processing sector. Thanks to the investment, 85 new jobs will be opened, while the remaining 786 will be retained. In addition, the projects will provide processing for 15 million liters of milk, and production for five million kilograms of meat products, 700 thousand kilograms of prosciutto, and 150,000 liters of wine.
Of the €12.5 million, almost half is non-refundable. The EU will give €3.9 million to selected farmers, while the state will give €1.3 million.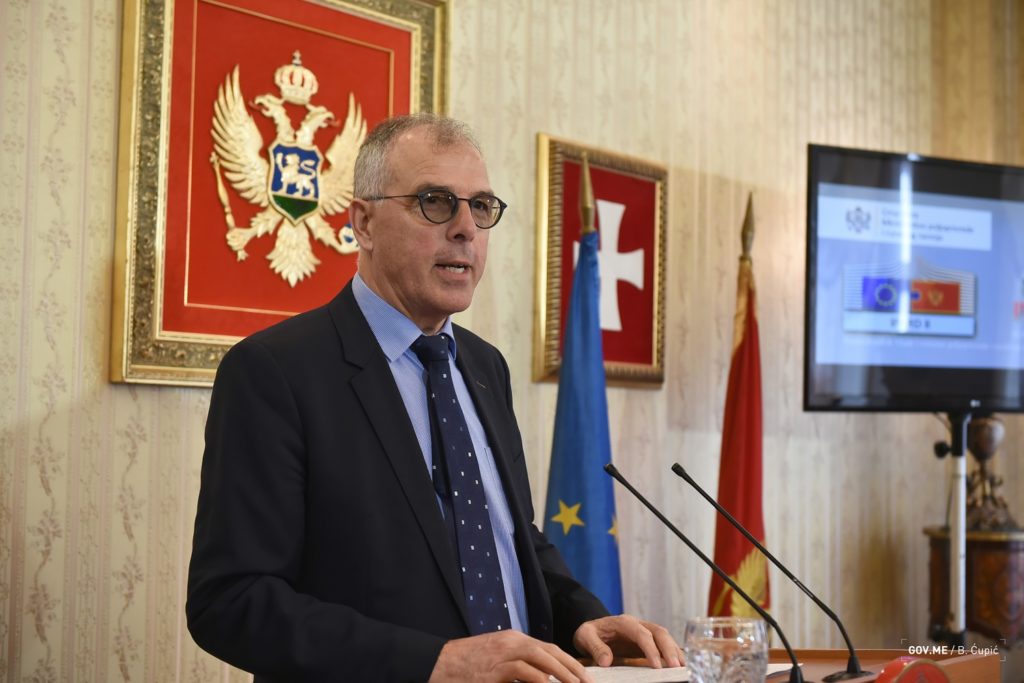 The Head of the Cooperation Sector in the EU Delegation in Podgorica, Herman Spitz, said that this is an EU-Montenegro joint support aimed at the development of rural areas, the increased competitiveness of agricultural production, and the adoption of high standards for sustainable land use, food safety, and better access to the EU market.
"We are stronger together. I am sure that together we will significantly contribute to the development of the agriculture, and that the people living in the rural areas will positively benefit from this process," said a representative of the EU Delegation.
The Minister of Agriculture and Rural Development Milutin Simovic, pointed out that starting to use funds from the IPARD programme, is the beginning of a major investment swing in the Montenegrin agriculture.
"In front of us is the year in which the Montenegrin agriculture will significantly strengthen its capacities in both primary production and processing, with generous support from the European funds and the Government of Montenegro," said Simovic.