The COVID-19 pandemic has changed all of our lives. Now, more than ever, we are spending time indoors, on the Internet, searching for content that will help us fill our free time. That is why the Delegation of the European Union to Montenegro and the EU Info Centre have launched an online campaign symbolically called "The EU in the Palm of your Hand," which can help citizens overcome this crisis with less stress and worry.
In the coming weeks, they will be posting quality and useful content on their social media networks and websites every day, which will be of interest to all generations. Considering that there's a wish to do something good for nature in this period, most of the content is dedicated to it's protection. By following the EU in Montenegro, you can learn how to be energy efficient in your home, learn what is zero waste food, learn to plant a garden in your balcony, and start eating healthier.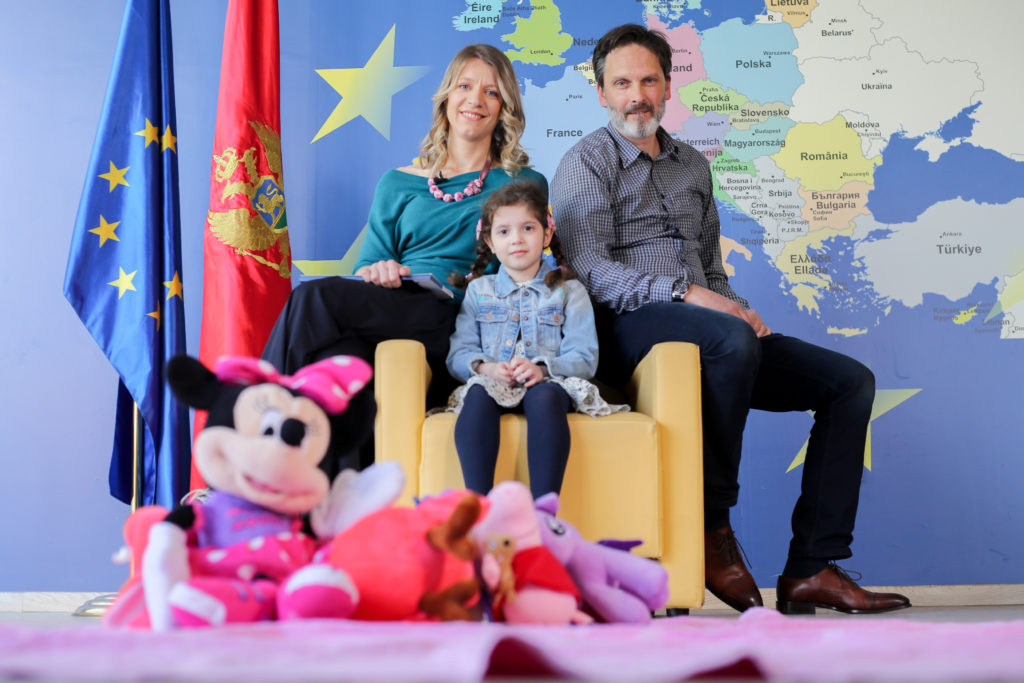 For the youngest, there are also European fairy tales that will be read to them by famous Montenegrin actors at bedtime. During the campaign, citizens will also have the opportunity to get to know the Member States and win valuable prizes through the EU Quiz and online games.
"After the European Union allocated €3 million for emergency aid to Montenegro's health system and €50 million for the long-term recovery of the economy and vulnerable sectors, we also wanted to help citizens overcome the crisis. We have prepared interesting and educational content for them, which they can follow individually or together with family. We are particularly pleased that we have been able to present an interesting way how we can all take better care of nature and continue to do so when the crisis is behind us," the EU Info Centre announced during the launch of this online campaign.
The culmination of the campaign will be the celebration of Europe Day, which, unlike previous years, will move to TV screens. The European Union partners in this campaign are the environmental activist Anđela Đurašković, the agro-company La Organica, actors Branka Femić and Pavle Ilić, the food blogger Damir Moškov, and the German Organisation for International Cooperation (GIZ).
Additional news:
BLOG: Your Garden (Episode 2): Spring Sowing
BLOG: How to grow a healthy and resistant seedling?
BLOG: Zero-waste nutrition: How to be a more responsible consumer?
BLOG: Useful tips for growing cucumbers in your garden
BLOG: What are sprouts and how to grow them?
BLOG: What are microgreens and how do we use them?
The list of the "Europe in the palm of your hand" quiz daily prize winners