Teenagers from 55 European cities chose the film "Fighting Girl" directed by Johan Timmers for the European Film Academy Young Audience Award (EFA YAA). More than 250 teenagers from Montenegro took part in the voting. They watched nominated films at the Cineplexx cinema in Podgorica and in Cinema 213 in Niksic. In addition to the award-winning film about a girl who starts boxing as a way to deal with family problems, two more movies were nominated: "Los Bando" and "Old Boys."
Damjan Cupic, from the Elementary School "Milorad Musa Burzan," said that today's event is a rare opportunity for young people to watch movies intended for their generation. "The films are about the problems young people face, no matter where they live. The movies are very good and educational, and I am especially happy becuase of the possibility to vote for the best movie," said Damjan.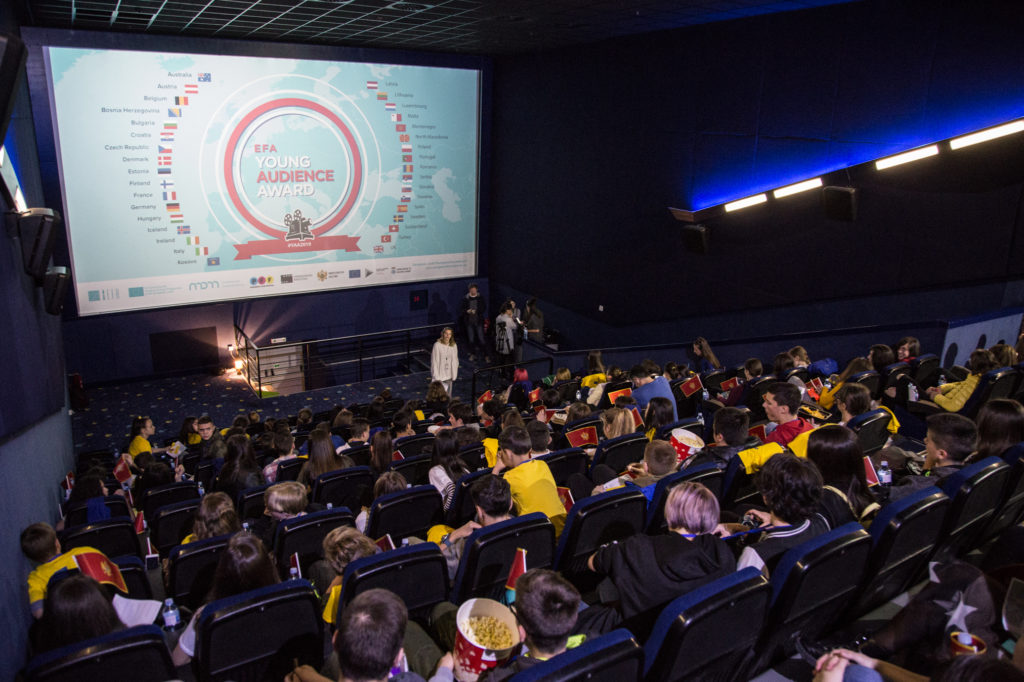 Ksenija Djurovic, from the Elementary School "Vuk Karadzic," said she would like to have more similar events in Montenegro dedicated to the youth and culture. "Not only that it was fun to watch movies, but they also carry messages that we can use because they talk about our everyday problems," Ksenija said.
After each screening, the young jury members discussed the films, followed by voting in all of the cities according to the Eurovision principle: the results were revealed via video links.
"In this unique form of film education, along with their peers from 55 European cities, teenagers from Montenegro have chosen the best among the three titles nominated by the European Film Academy. In the breaks between projections, they shared their opinions and impressions through chat rooms with participants from other European countries, which made it easier for them to fulfill the role of the jury that they were very committed to today. The most beautiful message was once again sent from Montenegro and showed that events like this really need to be nurtured," said Sara Radovic, the organiser of the event.
Immediately after the event and with the support of the Creative Europe – MEDIA programme of the European Union, EFA YAA films have been placed on selected Internet platforms, and the translation is available in 30 languages. Films can be viewed on Amazon, Google Play, iTunes, Microsoft and Pantaflix, on the regional Balkan platform Cinesquare, as well as on local platforms such as Filmin.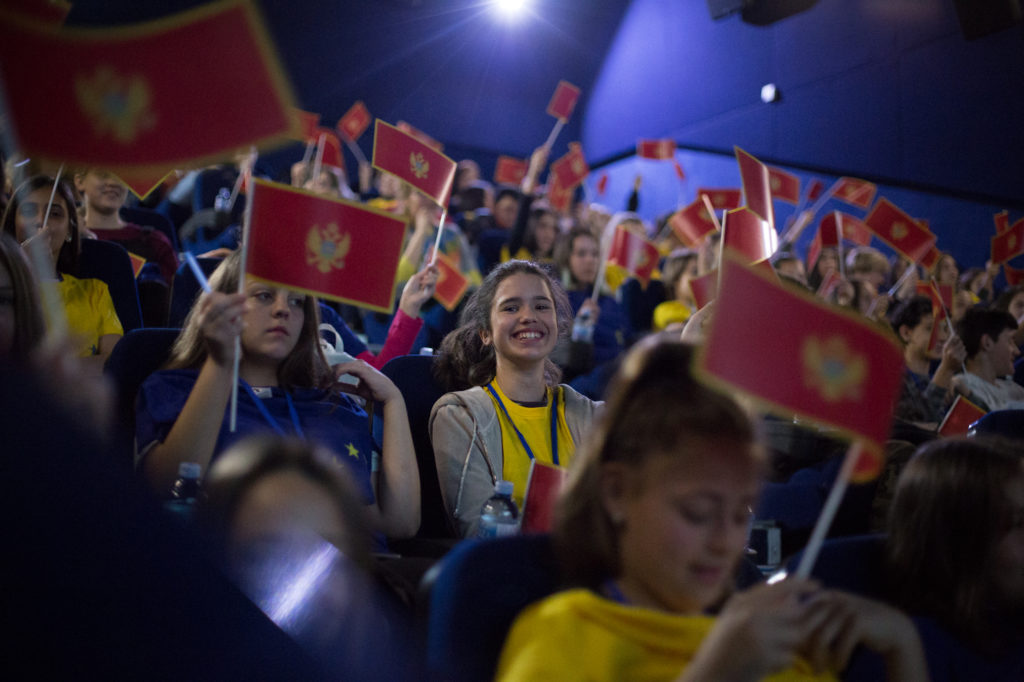 The Young Audience Award in Montenegro is organised by the Podgorica Film Festival, in cooperation with the Montenegrin Cinematheque. The project, which is being carried out in Europe in eight years – in our country for three years – is supported by the Ministry of Culture of Montenegro, the Delegation of the European Union to Montenegro and the EU Info Centre, the Film Center of Montenegro, and the Secretariat for Culture and Sport of the Capital City.