On Saturday, 22 February, an interesting team of five adventurers from the Czech Republic embarked on a trip around the world. Marek Havliček, Petr Holeček, Katarina Bozkova, Lucia Vonaskova, and Jiri Dvorski have started their journey with a unique Czech Tatra truck and a plan to visit 69 countries around the world in the course of three years.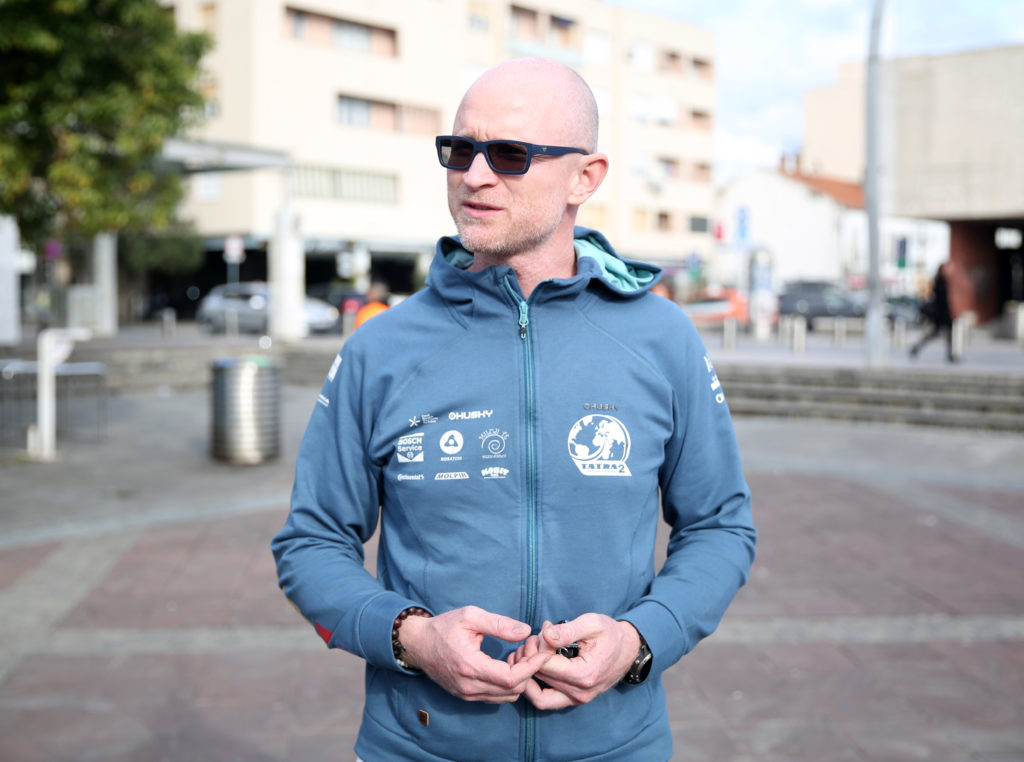 "We chose the Tatra for the simple reason that it is the best means of transportation for us to reach even the most remote parts of the world, and thanks to it, we will not be condemned to use only straight asphalt roads," explains Petr.
After ten days, the five-member crew arrived in Podgorica. The unusual vehicle was presented to interested citizens at the Independence Square, while the five gathered at the EU Info Centre to share their experiences and plans.
The expedition is called "Tarta Around the World No.2" – with the number in the name being no coincidence. It is a kind of continuation of the legendary journey around the world, which began in 1987 in Czechoslovakia, lasting three years. During this journey, the team toured 67 countries and crossed 140 thousand kilometers.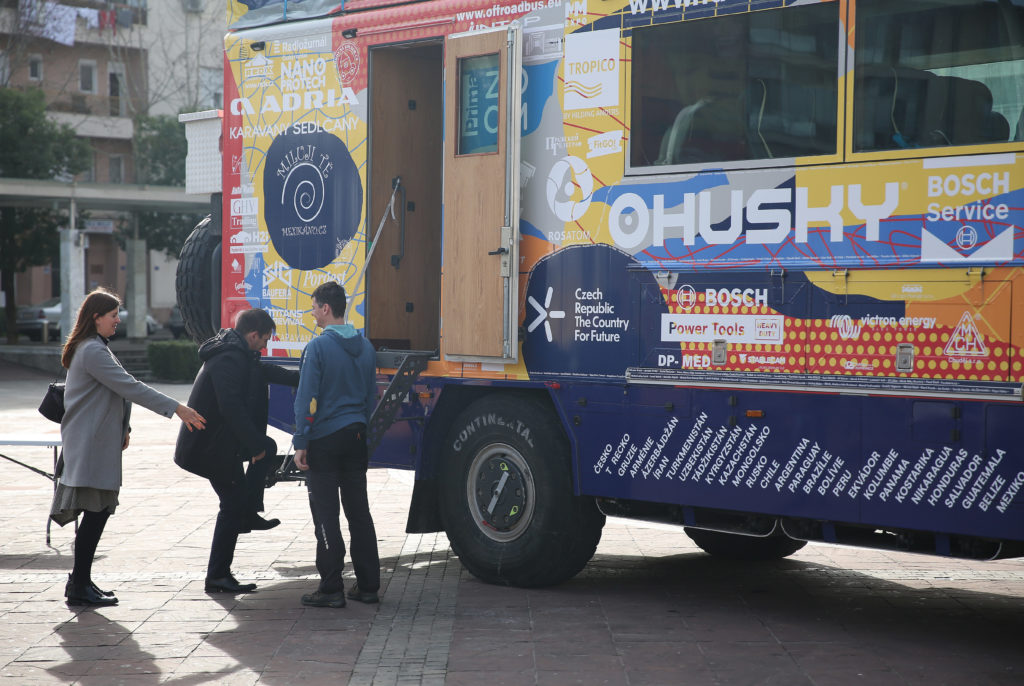 "To make it more authentic, we purchased the Tatra truck from the son of driver in the former expedition, Dalibor Peter. The continuation of the project came with the support and blessing of the only living member of the first expedition, Stanislav Sinko," their successors explained.
The idea was born in 2009 in Angola, when Marel Havliček – who was on a one-and-a-half-year long journey across Africa – met Petar Holeček, an entrepreneur who worked with Tatra trucks. Two years ago, they decided prepare for this trip. The expedition will present the Czech Republic around the world, but will also transmit information from the farthest corners of the globe.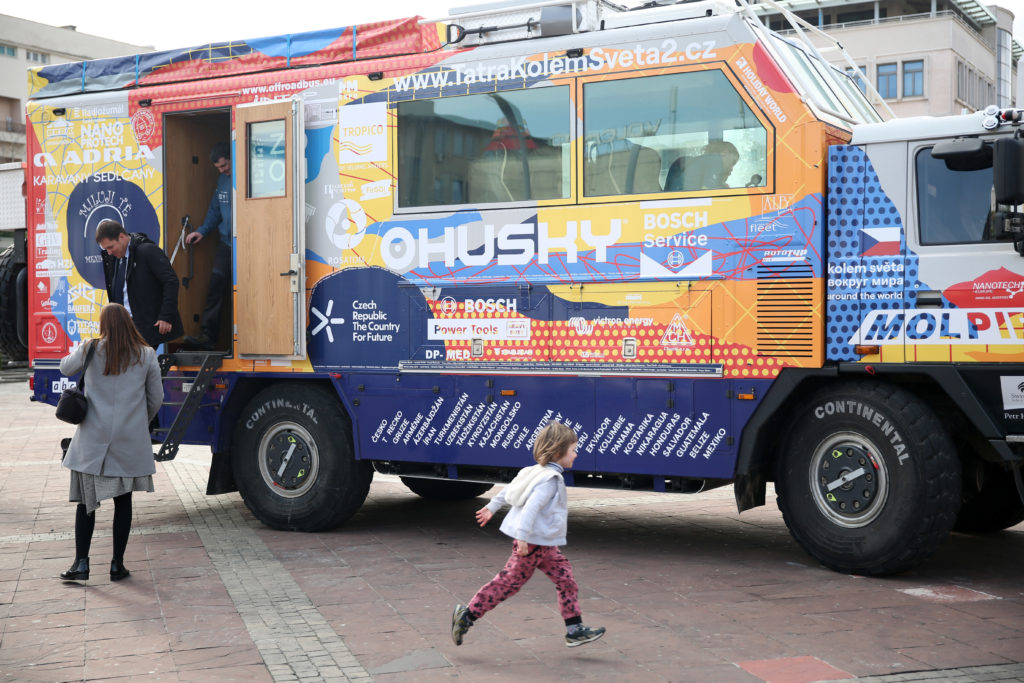 "Yes, we live in the age of the internet and information has no end, but only a handful of people know how to live in the remotest parts of Siberia or on the largest peaks of Pamir," explains Petr.
The truck has been redesigned and enhanced with new technologies. Special sensors are installed, which capture not only technical data, but also driving styles. There are tents on the roof, with special expedition mattresses, which adapt to climate change. The expedition vehicle is also equipped with a small internal kitchen, two chemical toilets, two hot and cold water showers. In the rear, there are rooms with pull-out beds, a table, and a seating area with the possibility of turning it into another sleeping space.
Photo: Daily "Pobjeda"