The right to adequate housing and the right to water are fundamental human rights and as such should be promoted and protected.
This project was aimed at initiating dialogue among citizens, civil society and the government to adopt policies which will alleviate some of the difficulties members of vulnerable groups are facing when it comes to ensuring basic living conditions. It tackled several topics, among which pivotal were housing legalisation, right to housing and right to water.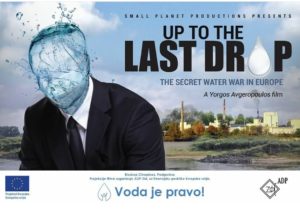 During its two years long implementation period, through the project was provided support to citizens belonging to vulnerable groups and it contributed to:
Policy reforms that guarantee citizens the right to access sufficient quantities of water for consumption and hygiene as a basic social right;

Strengthening the legal framework that supports vulnerable groups in the process of legalization and exercising rights in the process of regularization of their homes;

Change of local regulations that would align maintenance of the social housing system with the needs of vulnerable citizens.