The first days of the new year in Ulcinj began with the afforestation of a forest park on top of Meterizi hill. The EU Info Centre, in partnership with the Ulcinj Municipality, and the NGOs Eco Logic and Dr Martin Schneider Jakoby, organised the planting of Aleppo tree and black pines. The first seedling was planted by the host, the Mayor Ulcinj, Ljoro Nrekic.
"These types of actions are very important, and I am grateful to the Delegation of the European Union and the EU Info Centre for the support. It means a lot to us. We will continue the afforestation in Ulcinj and we are already planning similar actions in the locations of Bijela Gora and Pinjes," explained Nrekic.
During the autumn season, the Delegation of the European Union to Montenegro and the EU Info Centre carried out the "Set an Example. Join in!" campaign dedicated to green and sustainable lifestyles. Planting trees was a significant segment of that campaign. Although the campaign ended, the need for afforestation did not cease, and so, in the new year, the actions have continued. The EU Info Centre, in collaboration with the NGO Eco Logic and Dr Martin Schneider Jakoby, has enriched Meterizi hill in Ulcinj with several dozen new seedlings.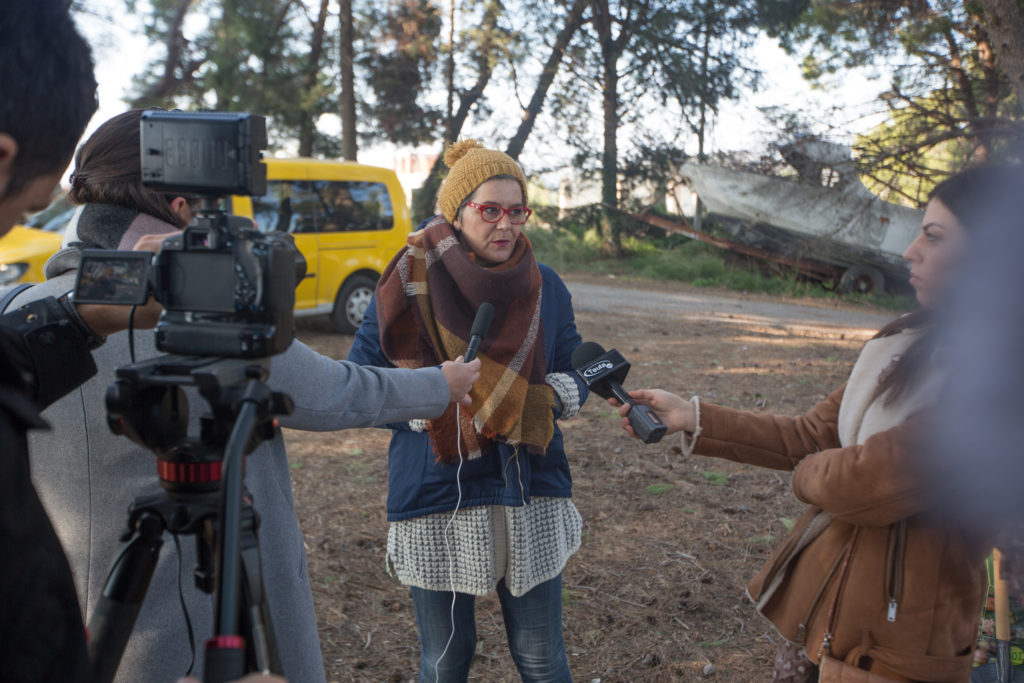 "Public spaces are shrinking every day and are being used for some other purposes. That is why this action is even more important, as a motivation for all citizens to get involved and return the public space to all of those it belongs to. Afforestation has become as important as ever before, for all of its obvious causes, one of them being climate change. This action is a positive example of how we can work for the benefit of all of us," said Zenepa Lika, from the NGO Dr Martin Schneider Jakoby.
Co-operation on afforestation actions between the EUIC and the Eco Logic NGO began last fall, and thus began its cycle in 2020, explained Andjela Djuraskovic, from Eco Logic.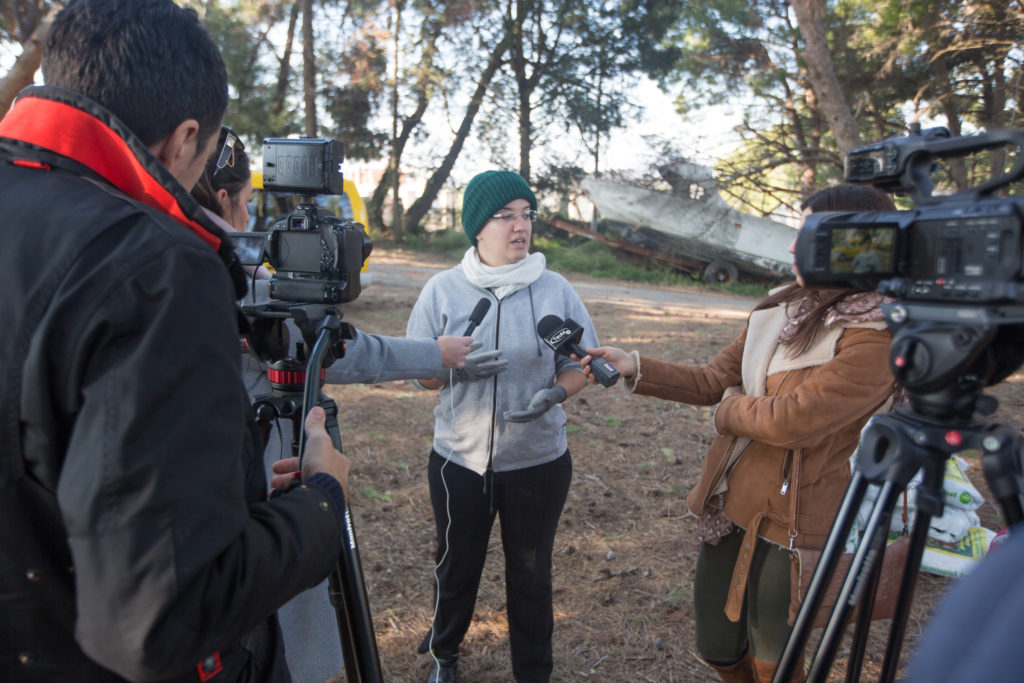 "Any space that is still public, no matter its size, must become a place where people gather and spend time, not just a place where people park their cars. Our goal is for the energy of new beginnings, which dominates this period of the year, to capture the attitude of the locals towards their surroundings, and for people of all ages, who have been afforesting with us today, to continue to care for these seedlings so that one day they can enjoy their shade and defend their right to exist," advised Djuraskovic.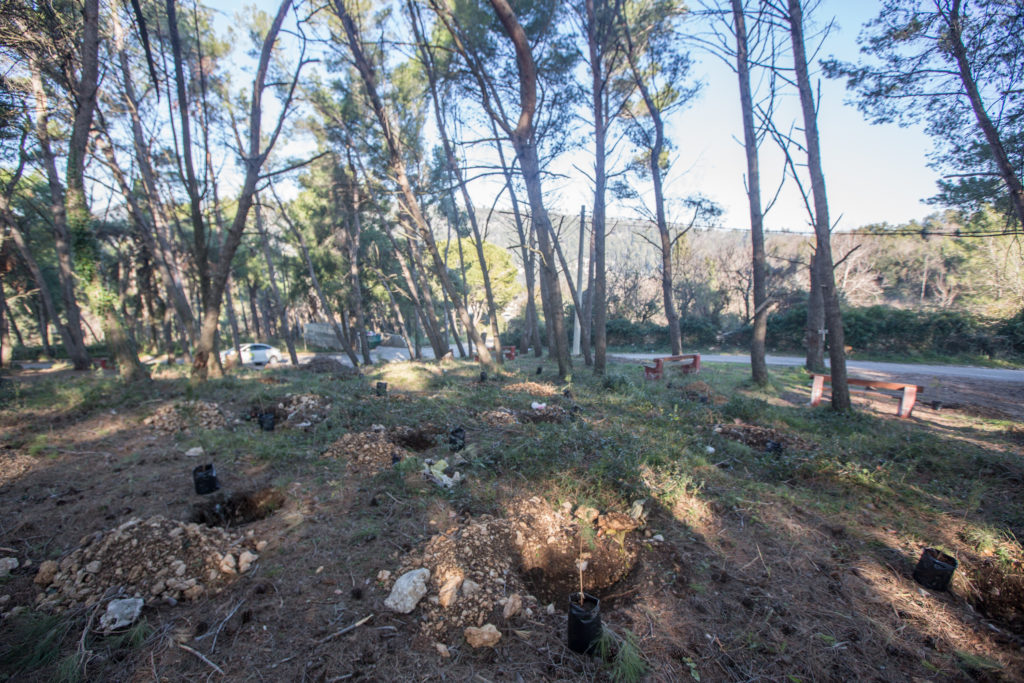 Pine planting in Ulcinj is a good example of how the local community can, with little effort, refine the area in which they live in. Most importantly, the youngest also participated in the planting – a part of the population who is more likely to enjoy the shade of these pines, since they are the future generations who will reap the benefits of our positive actions, as well.