PODGORICA, 5 December 2017 – As part of Anti-Corruption Week, organised by the Delegation of the European Union to Montenegro and NGO MANS, a panel discussion on the role of investigative journalism in the fight against corruption took place in the EU Info Centre, involving prominent investigative journalists from the country and the region, as well as the directors and editors of leading Montenegrin media outlets. These were some of their messages: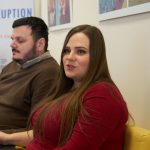 Miranda Patrucić, a journalist with the Organised Crime and Corruption Reporting Project from Bosnia and Herzegovina:
– "Here in the Balkans it is very worrying that journalists are being threatened and publicly lynched. Even our statesmen go to the media and say that we are the enemies and that our work should be forbidden, that we are the ones who should be investigated, etc. In the Western world, for example in France, if you uncover corruption the politician involved will resign, and he will not label journalists in the same way that we do… One of the messages that we, as investigative journalists, have to send is that putting pressure on the media and arresting journalists will not stop their investigations, and that all these attacks lead nowhere because there are others who will continue these investigations."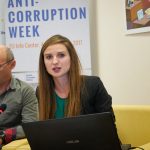 Dragana Pećo, a journalist with the Network for the Investigation of Crime and Corruption (KRIK) from Serbia:
– "Those who really want to engage in investigative journalism will not give up. Regardless of the fact that in the second year of university they used to tell us that a journalist goes to work by public transport, while a PR drives his own car; that journalist rents accommodation, while a PR has his own apartment. Whoever really loves this job and has a passion for it will not give it up at any cost – such a person will always be engaged in investigative journalism. I think that I am one of these people, regardless of everything that has been happening. What drives me on is the thought that someday we might change things."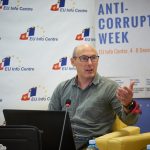 Atanas Tchobanov, a journalist for the investigative portal Bivol.bg from Bulgaria:
– "Corruption was high in Bulgaria and, although it is a member of the European Union now, many stories are still being swept under the carpet with no interest in investigating them and prosecuting the perpetrators. We have discovered many such examples but, without an efficient judiciary, there is no effective fight against corruption. We hope that this will change with the help of the European Public Prosecutor's Office (EPPO) which will be able to issue verdicts without the involvement of the local prosecutor's office."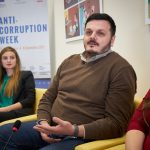 Dejan Milovac, director of the Investigation Centre of the Network for Affirmation of Non-Governmental Sector from Montenegro:
– "Montenegro is rather unique in that when a good story is published, people say: we already knew that. This means that there were rumours present; however, it is very easy to slip into "gossip journalism" and not back it all up with proper documentation. In regulated countries, a journalist or civil activist discovers something and reports it to the institutions, which then take it further and process it, and then whoever has been stealing goes to prison. In Montenegro, this does not happen, at least it does not happen when big thefts are concerned. That's why MANS practically does 90 percent of the police's and prosecution's job. You can see that a lot of what MANS has filed is still lying in drawers or is not being processed at all, but what pushes our organisation to continue with its work is the fact that – although progress is very small – it does exist."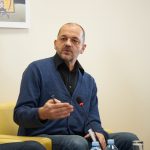 Mihailo Jovović, editor-in-chief of the daily newspaper Vijesti:
– "Most of the media in Montenegro do not deal with critical journalism, and consequently neither with investigative journalism. If we try to see who is involved in investigative journalism in Montenegro, we come to the conclusion that it is only a few media outlets and no more than 15 people. However, if there is a will, and if you properly understand the role of the media in a democratic society, then there are no major obstacles to engaging in investigative journalism anywhere and therefore this is true in Montenegro as well."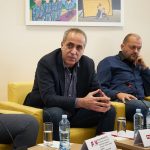 Draško Đuranović, director and editor-in-chief of the daily Pobjeda:
– "There are two limiting factors in dealing with investigative journalism: one is that it is a small environment where everyone knows each other. Even if you have absolute political will and a desire to engage in investigative journalism, you are limited in some way because you would inevitably affect some of the people close to you – your godparents, relatives or friends. The other thing is money. In our market there is not much money and the daily news routine just grinds you down. If you want to assign journalists to engage in investigative journalism, you must be aware that you are investing the working time of a few people, not knowing if the effects of their work will be quickly evident or published, or whether there will be texts for some topics at all. Therefore the EU must invest in investigative journalism projects."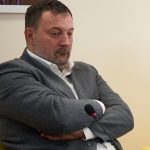 Nikola Marković, deputy editor-in-chief of the daily newspaper Dan:
– "Investigative journalism always brings positive consequences and results. It is only a question of time when they will have an effect, but every high-quality investigative text will sooner or later lead to certain changes in society – at least it might point to a certain social anomaly, and at least we would be aware of it, and at least we would make it accessible to the general public. However, the state's attitude towards people engaged in investigative journalism is particularly questionable. Unfortunately, I have to say that, as chairman of the commission dealing with cases of assaults on journalists, none of the big, serious cases of assaults on journalists in our society has been completely resolved, nor has anyone faced the consequences of their actions, because of the way these proceedings have been conducted and because of their duration."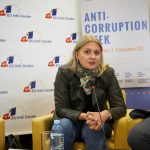 Sonja Drobac, director and editor-in-chief of Television Prva:
– "Investigative journalism is part of journalistic life, but it has many limitations. The problematic issues are resources, money, people, time and knowledge – these are the limiting factors, and this is the vicious circle we are moving in and which significantly prevents us having more significant fruit from investigative journalism."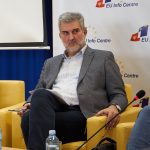 Vladan Mićunović, director of Television Montenegro:
"There should be no question at all about whether the public broadcasting service has a capacity for investigative journalism. Why? The public broadcaster is the only media service in Montenegro that gets €12 million annually. This is a budget that's probably double that of all the other media put together. And that represents big money in Montenegrin terms. And this amount of money obliges the public service to produce its regular programme at the highest possible level, and also to foster investigative journalism. I think that this issue is beyond discussion. It is simply an imperative of the public service to foster investigative journalism, and furthermore to do it in the best possible manner and to be an example of open, responsible and high-quality professional journalism."
This event was attended by students of journalism at the Faculty of Political Sciences of the University of Montenegro. During the discussion they had the opportunity to exchange opinions and learn from their senior colleagues.