The European Agency for Culture, Education, and Audiovisual (EACEA) has announced a call for proposals for cooperation projects under the Creative Europe programme (the Culture sub-programme). The call is open until 27 November and it is open for institutions and organisations active in the cultural and creative sectors and established in one of the countries participating in the Programme, including Montenegro. Individuals cannot participate in this competition.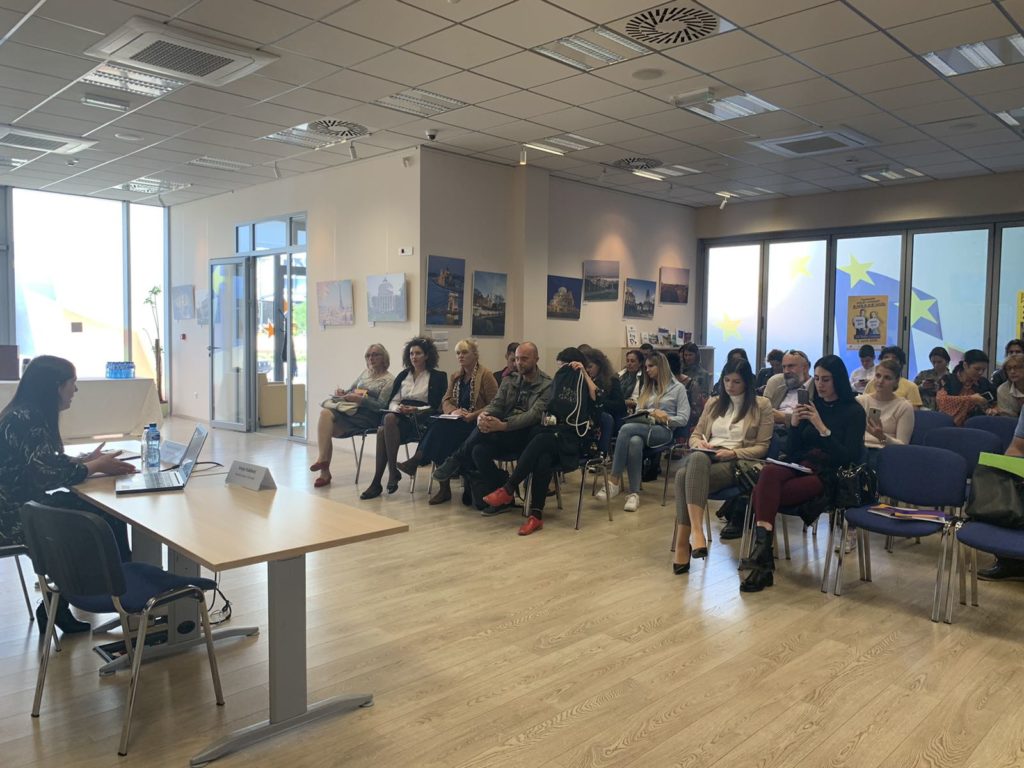 The terms of the competition were presented at the Info Day, organised by the Ministry of Culture of Montenegro and the Creative Europe Desk in the EU Info Centre. They explained to the gathered representatives of cultural institutions, local self-governments, and non-governmental organisations that the proposed projects must be in accordance with the basic priorities of the competition:
– To strengthen the capacity of the European cultural and creative sectors to operate transnationally and internationally;
– To promote the transnational circulation of cultural and creative works, and cultural and creative
players, in particular artists;
– To contribute to audience development and improve access to cultural and creative works in the
Union and beyond with a particular focus on children, young people, people with disabilities, and
underrepresented groups;
– Contribute to the social integration of migrants and refugees by enhancing intercultural
dialogues, promote shared EU values and mutual understanding and respect for other cultures;
– As a legacy to the European Year of Culture Heritage 2018, raise awareness of common history
and values, and reinforce a sense of belonging to a common European space.
The competition is open to non-profit projects with a maximum duration of 48 months and applications are possible in one of two categories:
– smaller cooperation projects (the requested grant amount should not exceed €200,000, which represents 60% of the eligible budget; the project involves a main partner and two project partners);
– larger cooperation projects (the requested grant amount should not exceed €2,000,000, which is 50% of the total budget; the project involves a main partner and five project partners).
During the Info Day, organisers presented the projects by the Music Centre of Montenegro "Music Up Close Network" and "Euro Strings" as examples of the successful use of the Creative Europe Fund and partnerships with reference to the European music institutions.