"My experience of volunteering is one of the most beautiful experiences I had so far…"
"My life has changed, in every way…"
"The experience of participating in EU programmes will always have a special place in my heart and my life…"
This is how young people from Montenegro, who were volunteers in the European Solidarity Corps programme, describe their experience in one sentence. If you felt intrigued by their words, below we bring stories of volunteers who went to Slovenia, Italy, Croatia and Switzerland, as well as an explanation of how you can apply and become a volunteer in one of the EU member states.
This is possible through the European Solidarity Corps programme, which is intended for young people aged 18 to 30, regardless of whether they are students or not. Competitions for volunteering in various organizations across the European Union are available on the website of this programme throughout the year. In addition to gaining unique professional and life experience, it is important to note that volunteer projects cover the costs of airfare, accommodation, insurance and language courses, and you get a monthly allowance that can cover other living expenses abroad.
All that was enough for Katarina Ćetković to apply for volunteering in Italy in 2012, where she chose a project focused on ecology. She made different things from recycled materials with her colleagues.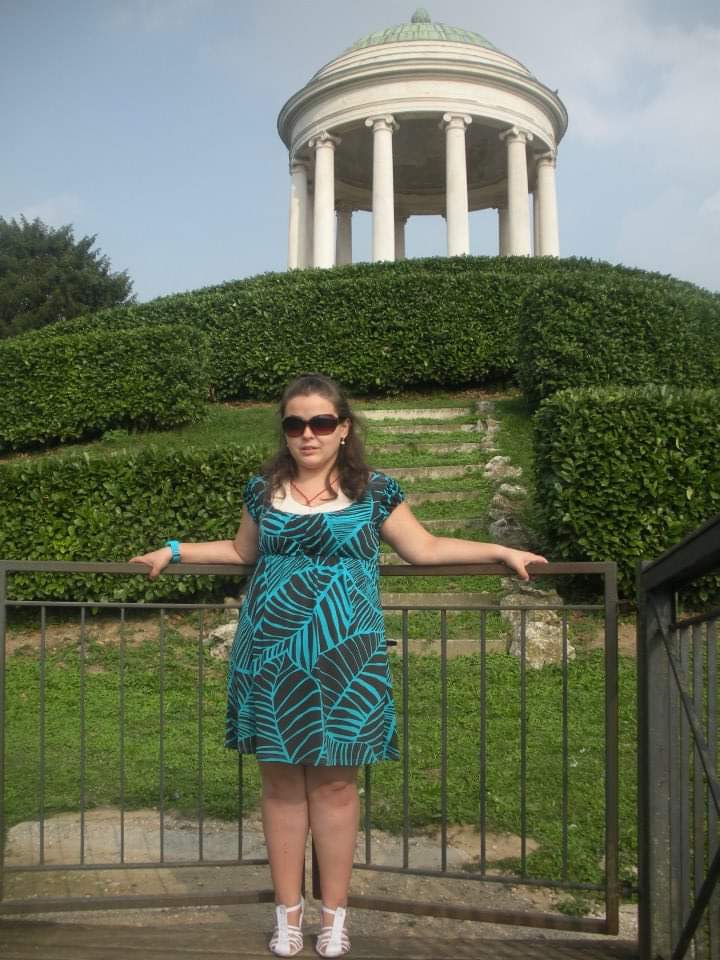 "I applied because I wanted to gain new knowledge and skills, meet new people and travel. Taught by my first experience, I applied for another programme 5 years later and travelled to Slovenia. My main motive was to prove to myself that I can cope on my own in an unfamiliar environment, despite my disability."
Katarina is a visually impaired person who, thanks to this European Union programme, gained professional and life experience abroad.
"When it comes to accessibility of programmes and projects, I must say that I was more satisfied with the experience I had in Slovenia, where the mentors did their best for me not to feel at a disadvantage or any different from other participants. And when I was unable to do something because of my disability, they would do their best to find something for me to do that was just as useful. Other volunteers who were like a second family to me also contributed to the overall experience," explains Katarina.
Positive experiences are also shared by Milica Radojević, who volunteered in Basel, Switzerland, from March 2015 to March 2016. Her project was related to working with children and youth.
"The project was similar to our extended stay for children, where school-age children could stay for free and make good use of their free time. We worked on the preparation of workshops with educational content, sports events, joint workshops on cooking, sewing, handmade jewellery, camping, painting… ", Milica explains to us.
She applied after hearing the positive experiences of volunteers she met at the Eurocamp international camp.
"I am certain that this programme changes people in a positive way. We become much more independent, and we begin to adopt positive traits of other nations. "Not only did I enjoy working on the project, but I used my free time to visit the sights of Switzerland and the surrounding countries, and at the same time gained unbreakable friendships," says Milica.
Čedo Velašević participated in various short youth projects before deciding to apply for a longer volunteering project abroad. He chose the neighbouring country of Croatia, where he focused on promotion of democratic values and healthy lifestyles. In an interview with the EUIC, he says it was an unforgettable experience that changed his life.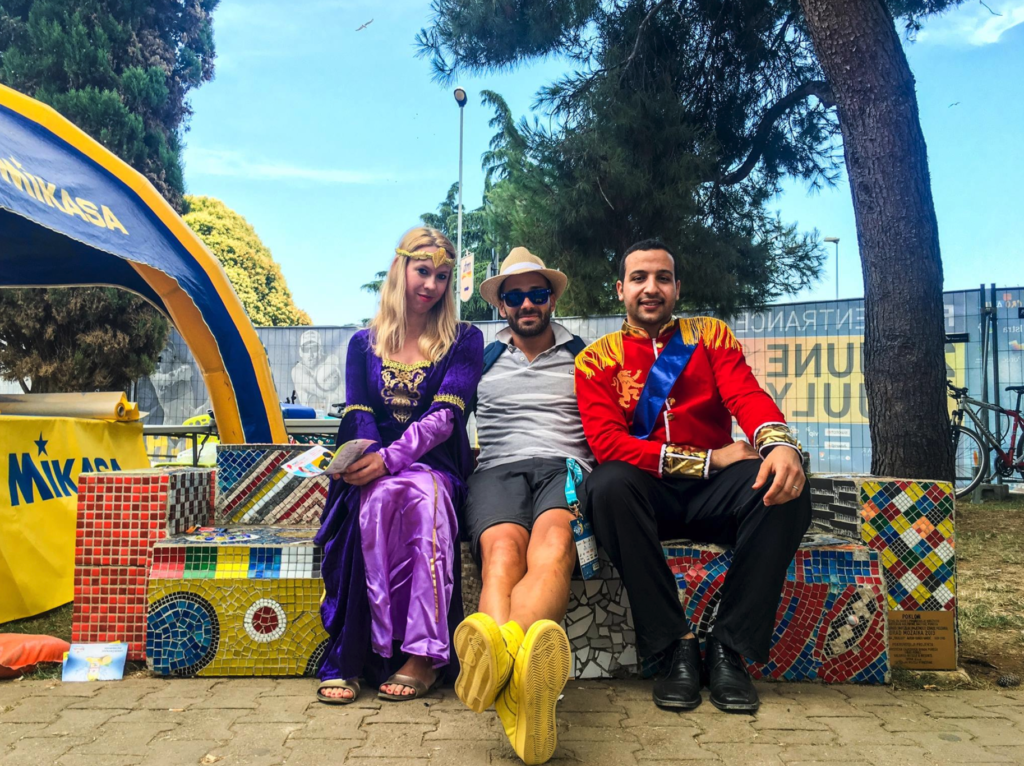 "Young people are given a chance to get to know other regions and see what it's like to live in a country that has a different culture, different customs, and in addition to all that you can also improve your knowledge of other languages. You learn how to live with people who are not like you, who are not from your country and that very act of leaving your comfort zone is on the one hand interesting, while on the other hand it is a great challenge to a person. In my case, the roommates I lived with were from France and Italy, while there was a girl from Macedonia living next door," says Čedo.
The application process was not difficult, because he already had experience in writing similar applications, and he had great help from ADP ZID, which are the contact point for the "Erasmus + Youth in Action" and "European Solidarity Corps" programmes.
"I must emphasize that ADP ZID organized the educations very well, and also provided excellent support during my entire stay in Croatia," Čedo recalls.
That is why we decided to also talk to Mirela Kalamperović from ADP Zid, so that she can explain to us how the projects within the European Solidarity Corps function during the corona virus pandemic.
"The corona virus pandemic also affected the implementation of current and planned projects and activities within the programme, so that certain activities took place online, while the start of realization of some projects has been postponed. In recent months, young people from the EU have successfully completed volunteer projects in Montenegro and returned to their countries, the same situation is with young people from Montenegro who participated in projects abroad, and during the pandemic period they were safe and had full support of the involved organizations and National Agencies", explains Mirela.
Although the circumstances are challenging, Mirela emphasizes that competitions for projects are active and that young people can apply to participate in short-term and long-term volunteer projects.
"Having in mind that there are certain measures and restrictions in international traffic for Montenegrin citizens, we must be aware that the procedure for obtaining a visa and departure of young people at this time is different from country to country, while respecting all restrictive measures taken at the national level of the European Union member states," she said.
If you are interested, it is also important to know this: volunteering can last from 2 to 12 months and covers various areas, like culture, human rights, medicine, environmental protection… Projects should respond to important societal challenges, contribute to community strengthening, while enabling volunteers to gain useful experience, skills and competencies for their personal, educational, social, civic and professional development.