(Podgorica, 8 March 2019) – Research on the poverty of women, the establishment of an Alimony Fund and more debates about women's rights should be forged to improve the position of women in Montenegro; at least in part. These were the suggestions given during the public debate "Equal, protected, empowered? The state of women's rights in Montenegro," which was organised at the EU Info Centre by the EU Delegation in Montenegro and the Women's Rights Center on the occasion of the 100th anniversary of the International Women's Day in Montenegro.
The EU Ambassador to Montenegro, Aivo Orav, who opened the debate, specifically referred to the economic position of women in Montenegro. Orav reiterated that, in addition to working more at home and taking care of the household, women still earn 84% of the salary that men receive for equal work. Because of this, they later receive lower pensions and are exposed to a higher risk of poverty, the EU Ambassador said.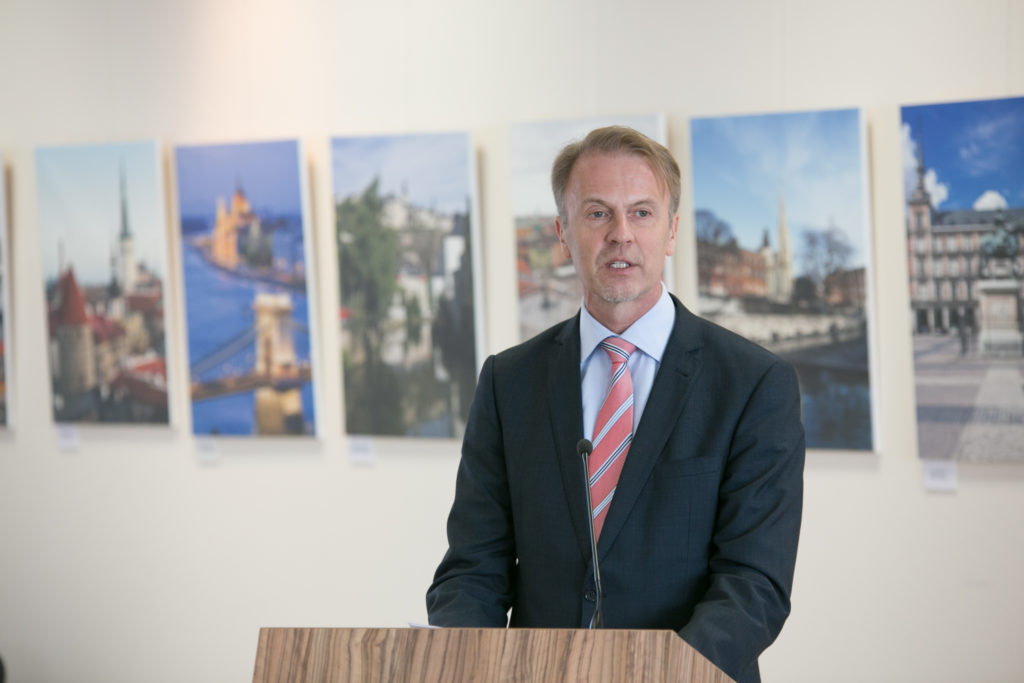 "There is still a long way to go for Montenegro, and many issues to address, such as fighting stereotypes, discrimination, family and gender-based violence, human trafficking, prostitution, and selective abortions," Ambassador Orav pointed out.
The participants in the debate concluded that – on paper, Montenegro fulfills the conditions for gender equality. There are laws harmonised with the European ones, numerous strategies and action plans, but the problem lies in their implementation.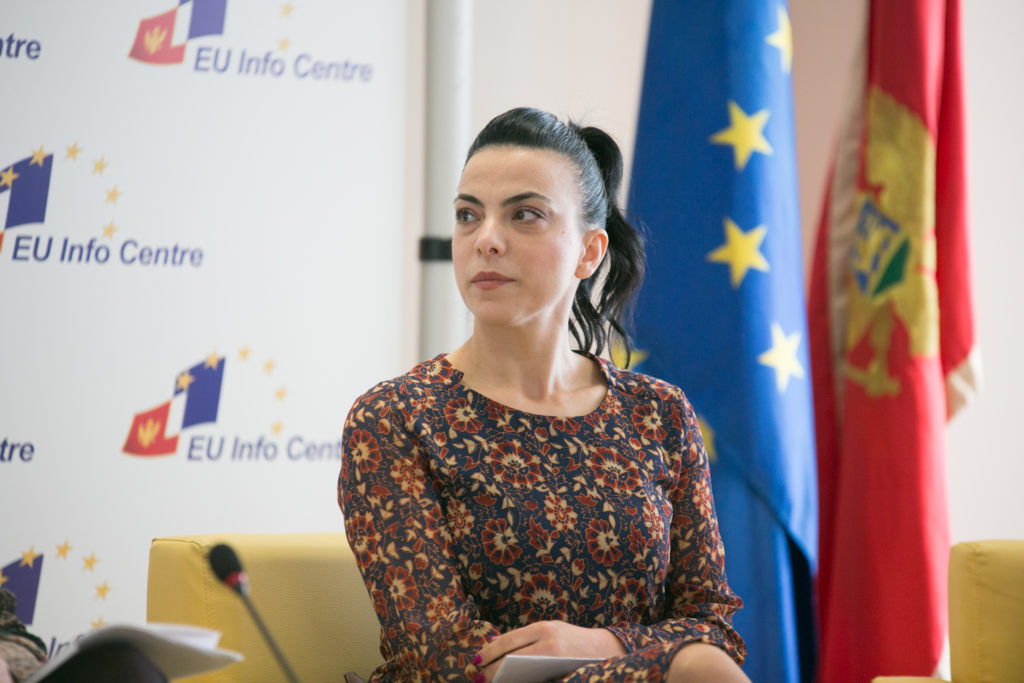 "In 2019, we are still struggling for shorter working hours, equal pay for equal work, and dignified working conditions. Although we have moved far in this evolution of rights, I still think that everything happens in slow motion," said Ivana Mihajlović of the Union of Free Trade Unions.
According to data from a survey conducted by the EU and UNDP in 2013, women in Montenegro own only 4% of houses, 8% of land, and 14% of weekend houses. A seven year old survey points to a lack of new measurable data that would clearly illustrate the position of women in society.
"For a number of indicators, such as the share of women in managerial positions or the share of highly educated women in certain areas, we do not have data. We do not have data even when it comes to the ratio of men and women in unemployment, or the share of male and female contributions to national income per capita," said Olivera Komar, a professor at the Faculty of Political Science.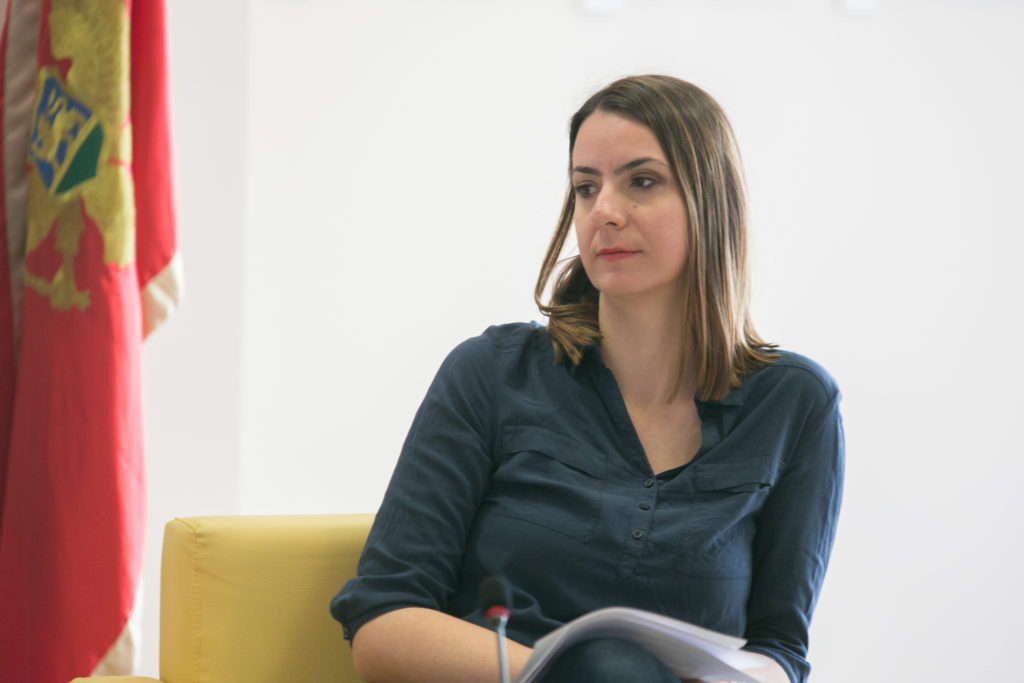 There is no measurable data even when it comes to the number of single mothers. However, they have a bigger problem – and that is collecting alimony. For this reason, it has been concluded in the public debate that it is necessary to set up an Alimony Fund, or to devise another effective way that will enable compliance with court judgments on alimony payment obligation.
The problem mothers face is also apparent in women who have applied for indemnity compensation for mothers of three or more children, and then got deprived of it. Željka Savković, coordinator of the " Mothers" protest, spoke about this at the public debate, reiterating  that more than 22,000 women have been registered for compensation.
"They did so reckoning that they could trust the Constitution of Montenegro. Unfortunately, they were deceived in a very apparent manner, because the Assembly adopted the law with the help of votes from both the centre of and the opposition itself," said Savković.
Participants in the public debate also discussed the problems of women at work. Measurable data in this domain will be provided in a survey entitled "Gender Discrimination at Work in Montenegro," which will soon be released by the Women's Rights Centre.
"In a firm where I have worked for six years, I was the first woman in a management position. But, I could not get a fixed term contract because it was expected that I would soon get married and pregnant," – this was only one of 600 testimonies covered by the survey. It is a disgrace; however, that such allegations are difficult to prove in court. That is why it is important to constantly talk about women's rights, said Maja Raičević from the Women's Rights Centre.
"I wish to thank the EU Delegation for supporting this conversation in public, and for giving citizens the opportunity to participate in debates, which usually take place in a closed circle of people. I think it is very important to be able to hear everyone who has something to say on this theme," Raičević said.
The introductory statements were followed by a constructive discussion between representatives of international institutions, non-governmental organisations, single mothers and citizens who came to contribute to the debate.
The UN Resident Coordinator to Montenegro, Fiona McCluney, also pointed to the problem of lack of data.
"I would like to urge us all to come up with better data, in order to better manage these issues and create a better and more equal situation between men and women," McCluney said.
To ensure that today's proposals are not forgotten as early as 9 March, the Women's Rights Center has announced further elaboration of proposals from the public debate and forwarding them to the competent state bodies.