This autumn, we have awarded certificates to the attendees of our European Democratic Citizenship & Solidarity Online School for both winter and summer semesters. The online school, which we also organised last year, brought together nearly 50 young people from all over Montenegro. During this interactive training course, we gave the young attendees the chance to get familiarised with the EU and its principles and values, while also motivating them to take a more active role in their communities.
Speaking to the EU Info Centre, 17-year-old high school student Nikolina Radusinović from Podgorica says she expects to apply the knowledge acquired in the school throughout her life.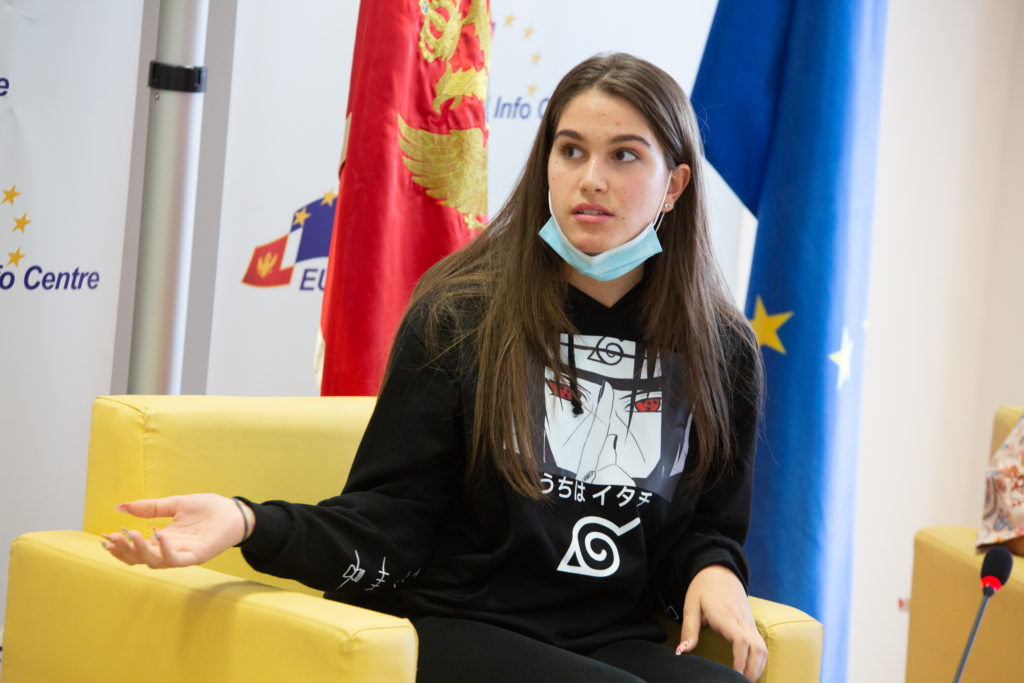 "I found the school really useful, as we learned a lot about the EU, but also about opportunities for young people, which can benefit me in my future education. I met lots of wonderful people, with whom I worked together on some very interesting tasks", says this young attendee of the online school.
Her one-year older colleague Igor Martinić from Bar says that he particularly liked the good organisation of the school. The one word he would use to describe the school would be – fun.
"I liked learning new things in an interactive way. We worked on a variety of project. For this we had to learn new programs, so now I know how to create posters and flyers and prepare presentations. I will be able to apply new skills in volunteering, which is my hobby", says the young man from the coastal town of Bar.
The certificates were handed over by Riccardo Serri, Head of European Integration, Political Affairs, Media and Information Section at the EU Delegation to Montenegro, and Mirko Bošković the EU Info Centre Team Leader. They extended a warm welcome to the young attendees and invited them to continue to be active in society, because they are not only the future, but also the present that can bring positive changes. The prime mover of the online school, Ana Popović of the EU Info Centre, explained that the young people had attended modules led by their mentors over the course of 5 weeks.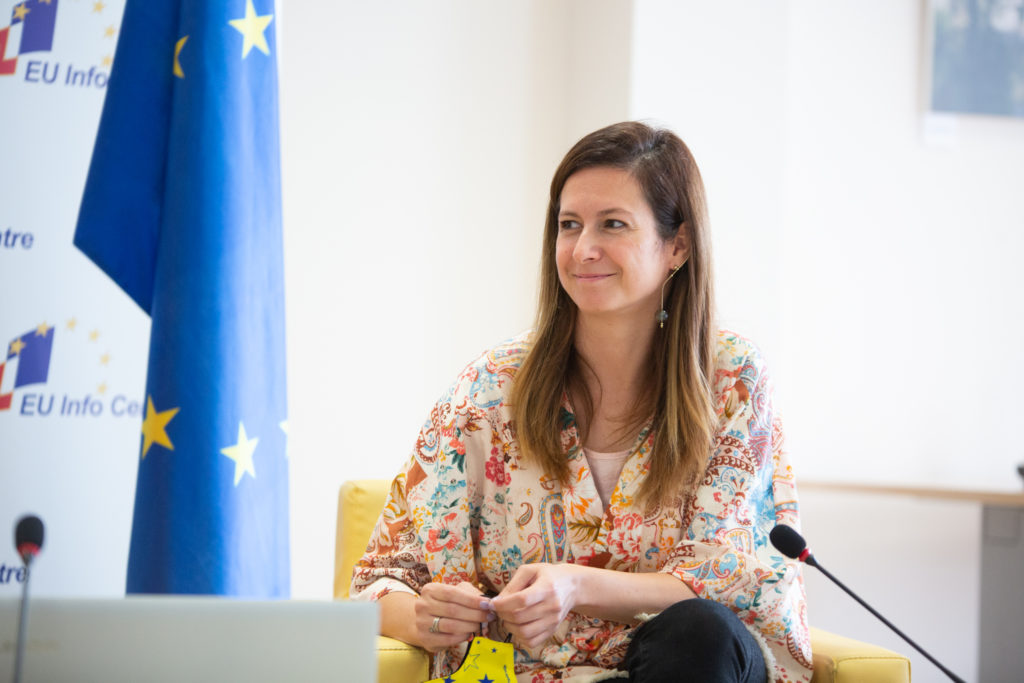 "Apart from the European Union, young people also had the opportunity to get acquainted with some of the concepts that are vital for becoming active in a community, such as social inclusion, education and active participation. Despite the online format, the methods we used allowed them to discuss current topics, voice their opinions, break down prejudice and stereotypes and develop critical thinking skills," Popović explained.
The first semester of the school ended in November 2020, while the second one was concluded in September this year. The European Union in Montenegro continues to be committed to youth development. Our ongoing campaign "Youth Dialogue" aims to enable young people to get involved in decision-making processes on issues that affect them, while also seeking to raise awareness of what exactly youth participation means and why it is important.