LGBTIQ topics are present in the media, but it is noticeable that they are often reported superficially, sensationally, and stereotypically. The opportunity to change this, at least in part, was through the informal meeting of representatives of the media and the LGBTIQ community, which was organised by the EU Delegation to Montenegro and the EU Info Centre on 25 July. The main goal of this gathering was to open up new topics and make reporting on LGBTIQ topics more complete, of better quality, and with a greater understanding.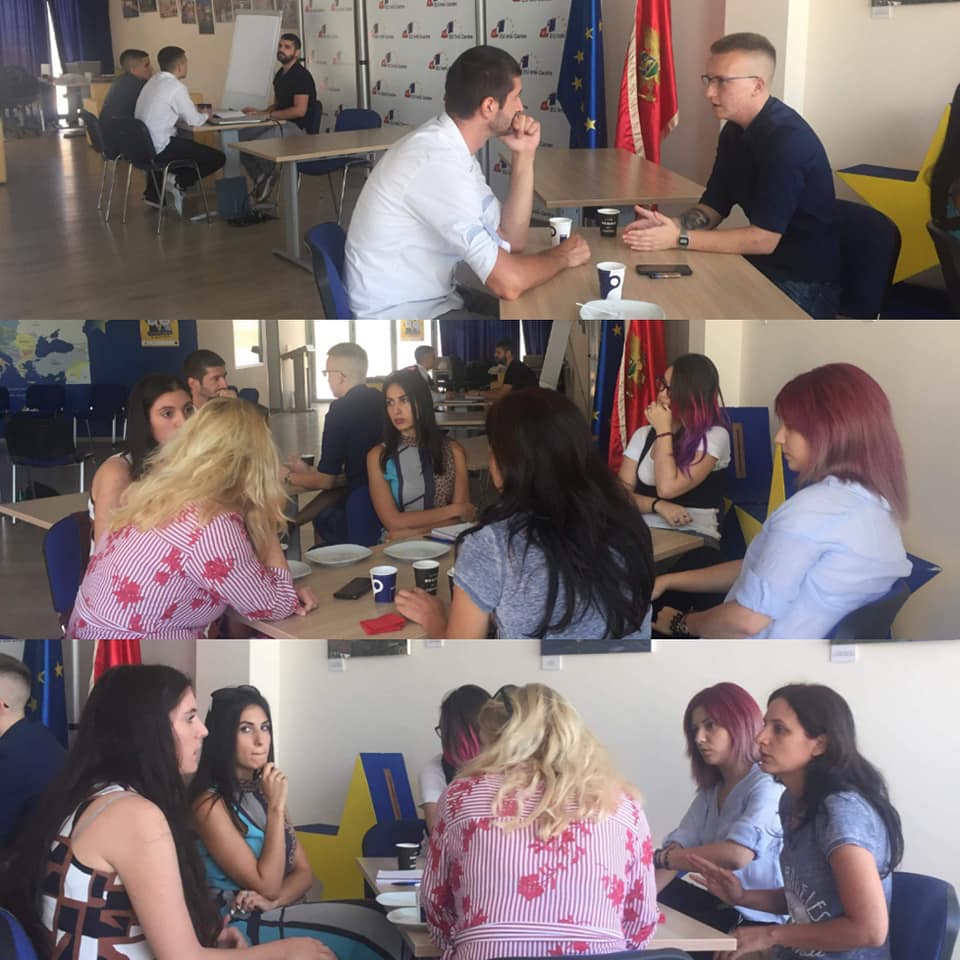 The gathering started with an address by Mladenka Tesic from the Delegation of the European Union to Montenegro, who stressed that the EU was strongly interested in the LGBTIQ community, the media topics, and the problems, outlining how the EU contributes to improving the situation in these areas. Subsequently, Marica Vlahovic, from the Montenegrin LGBTIQ Association Queer Montenegro, gave a short presentation on the media coverage of LGBTIQ topics in Montenegro. Vlahovic emphasised how strongly journalists influence the formation of public attitudes about LGBTIQ people, but also the members of the community themselves – which is why their responsibility is big. The presentation initiated a dynamic discussion, during which views were exchanged about what has been done wrongly so far and how it can be changed, how sensationalism and stereotypes can be avoided, and how sensitive topics can and should be reported with a significant degree of understanding.
The discussions continued during one-on-one talks, which were an opportunity for representatives of the LGBTIQ communities and the media to learn more about each other in a relaxed atmosphere so that they could understand each other better. Journalists heard what was happening in the LGBT community, while the community gained insight into how newsrooms work and what challenges journalists face on a daily basis. Also, new topics have been proposed and agreed to be reported in order to present untold stories to the public. At the end of the informal event, the participants confirmed that these forms of gatherings provided them with many, and that the conversations were constructive and productive, without having a burdened atmosphere.