You've probably heard of the Erasmus+ programme, but you may still not be sure what exactly it is and for whom it is intended? It is a programme by the European Union for education, training, youth and sports, which aims to help young people get an education, professional development and gain new experiences abroad by enabling and funding them to study, train, work or volunteer in various fields in Europe. Nearly 10 million people across Europe have participated in the Erasmus+ programme over the last 30 years. Among them are over 4,000 participants from Montenegro, who participated in student, academic and youth exchanges.
Some of them shared their experiences through photographs, presented at the exhibition "Erasmus+ mobility through the lens of alumni," organised by the Office for International Cooperation of the University of Montenegro at the Rectorate building. The occasion was the Erasmus Days, which are celebrated during 14-16 October around the world.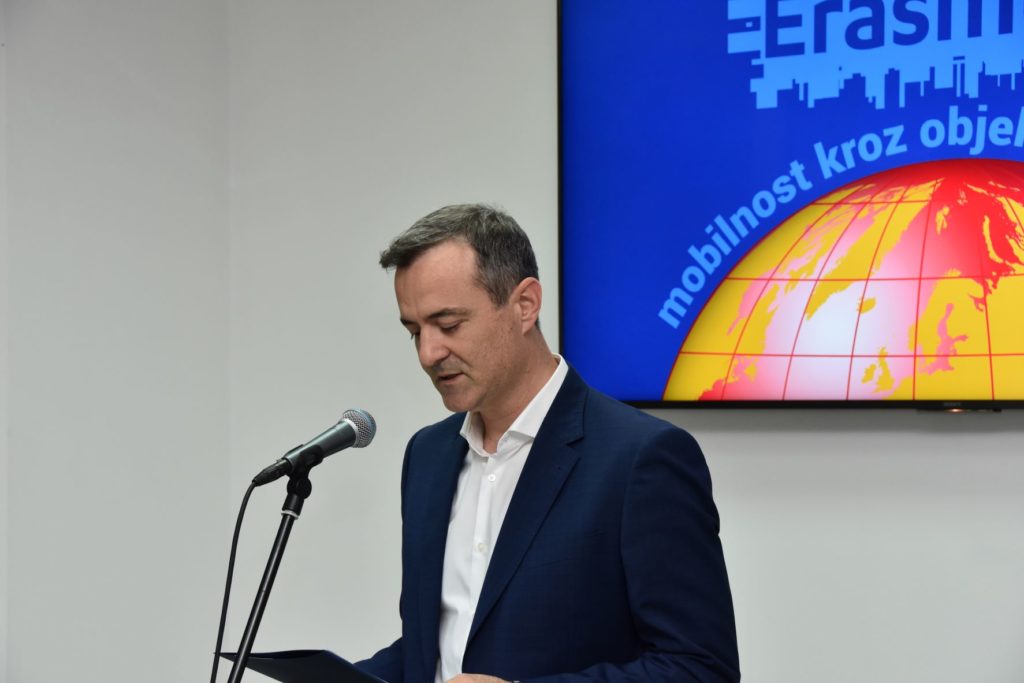 Rector Vladimir Božović opened the exhibition and thanked the students for the photographs which, as he stated, testify what it means for them to study in a foreign country with foreign students.
"Student mobility, as well as the mobility of academic, research and non-academic staff are an important aspect of the internationalisation of the UCG. I would like to point out that the students and staff of our University have successfully used all of the advantages of this programme, as evidenced by the fact that 600 of our students have used the Erasmus+ mobility, while more than 400 types of mobility for teaching and non-teaching staff have been realised," he explained.
The EU Deputy Ambassador Riccardo Serri said that participating in the Erasmus+ programme is a life-changing experience, which connects people and makes them aware that they belong to Europe.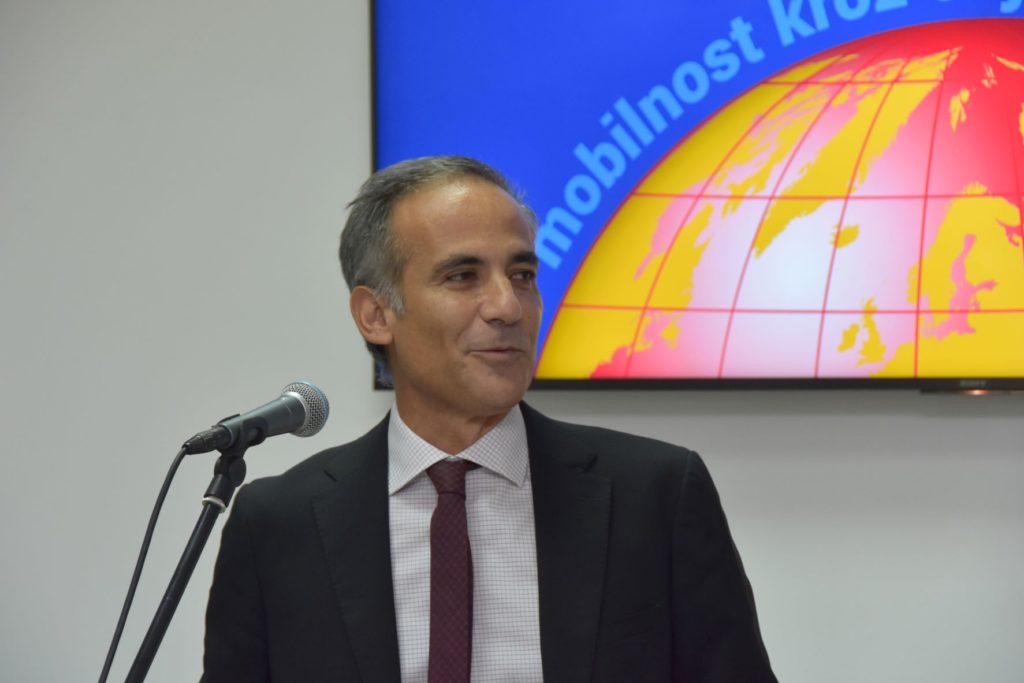 "I thank the students for their efforts to share their experience through photography and I recommend that you use all of the possibilities of the exchange programme in the future," he added.
The coordinator of the National Erasmus+ office, Vanja Drljevic, said that the best messages about the Erasmus+ programme are given by students who were part of it and that she is pleased that today we can witness their experiences of learning in foreign universities, but also learning about life.
The EU Info Centre joined the Erasmus Day celebrations this year as well. In cooperation with the National Erasmus+ Office, the University of Montenegro and the contact point for the Erasmus+ NGO "ADP-Zid," we organised a webinar called "Erasmus coffee at a distance" during which participants had the opportunity to learn what Erasmus+ is, whom it is intended for and why it is one of the most important EU programmes. Almost 80 participants attended the webinar.