Regardless of what day it is, whether it is a weekend or a holiday, early morning or midnight, the SOS Hotline in Podgorica keeps ringing. The afternoon during which our interlocutor tried to answer the questions for this article was no exception. She picked up the phone. After a long silence, a woman's voice was heard on the other side. The conversation lasted for more than an hour, the victim decided to report her abuser, but she was not yet ready to talk about it in detail. Thanks to the experience of our interlocutor, this problem has been resolved.
Such nights in the life of Biljana Zeković are quite common. As the director of the NGO SOS Hotline Podgorica, she has been trying to help women victims of violence for more than 20 years now.
"After such conversations, I usually don't sleep all night. I wonder if I did everything I could to help the woman who called, I worry about her story will develop," Biljana tells us and adds: "I sometimes get angry, furious, frustrated, because the same things keep happening even after 20 years. But then I hear one of our protégés say – I'm fine now – and that gives me wind at my back to continue doing this job."
Back in 1997, Biljana was one of the women who founded the first women's NGO in Montenegro. She quickly became aware that volunteer and individual assistance to women victims of violence was not enough. It was necessary to act systemically, change the laws and fight deep-rooted prejudices about the position of women.
"While firmly believing that the strength of women lies in their activism, that activists encourage each other, develop a sense of community, empathy and create social ties that inevitably lead to change, I was among the initiators and founders of 7 SOS hotlines for women and children victims of violence in 7 Montenegrins towns. With strengthened capacities, knowledge and skills, at the beginning of 2000 we initiated strong social changes at all levels, which included educating the professional and general public about the problem of violence against women as a social rather than an individual problem, but also organized non-violent protests, campaigns and advocacy initiatives," Biljana reminisces.
In order to achieve these goals, she needed additional funding and the help of experts. That is how Biljana decided to apply for EU projects dedicated to improving the position of women. She herself cannot even count how many successful EU projects she has implemented in the last 2 decades, but she can certainly clearly see their results.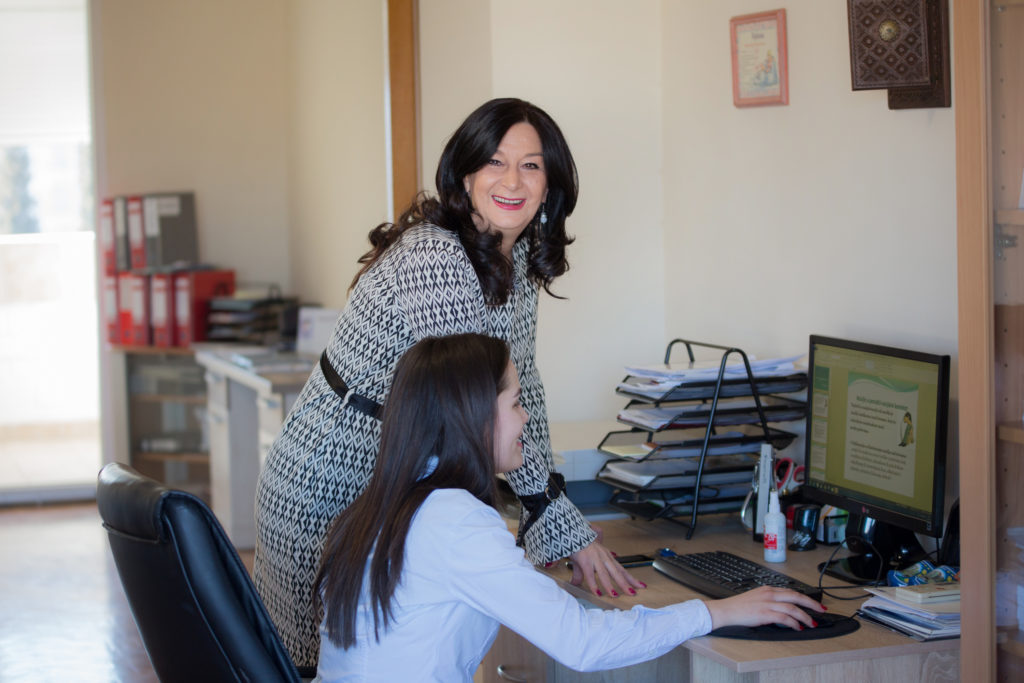 "Thanks to the support of the EU, we have strengthened our knowledge and skills in the field of human rights monitoring, we have improved cooperation with state bodies, we have contributed to the improvement of laws and policies in the field of protection of women from gender-based violence." However, most important of all are the changes in the Montenegrin society and the impact on women, beneficiaries of our services. First of all, I am thinking of the community's attitude towards women victims of violence, which has gradually transformed from initially condemnatory and discriminatory one into an attitude that provides supportive environment. Women are more informed about their rights and more aware of the existing protection mechanisms, and thus more willing not to suffer violence, to seek protection from state authorities and, if necessary, leave the violent environment they're in," says our interlocutor.
However, Biljana emphasizes that women in Montenegro in all dimensions of life still feel the consequences of discrimination and unequal distribution of power, while partner violence remains the most gross and destructive form of violation of women's human rights. "That is why the key discourse of my work as an activist is the right of women to live without violence, to safety, social security and justice," Biljana said. "I want to emphasize that women's activism is the basic instrument for freeing women from feelings of guilt, suffering, silence, never-ending waiting for better times. Gender-aware and proactive girls and women are a key resource for creating democratic changes in Montenegro. Our so-called women's dimension of EU accession will ensure a dignified life and equal opportunities for all women and men to participate in the processes of maturing and improving the Montenegrin society, and later equal opportunities to enjoy the benefits of EU membership," Biljana concluded.